The first ever community focused event in Malaysia, Ctl + Alt Gaming 2018, a.k.a CAG 2018 will be happening this weekend on the 31st of March 2018 till the 1st of April 2018 at the Jeffrey Cheah Hall, Sunway University. The event has the support of e-Sports Malaysia (ESM) and partnered with Games Fusion, MVP Mobile Arena as well as The Magic Rain.
The event will be showcasing talent in the gaming community through Community Showcases and Tournaments. 7 local game communities that will be present through the event include Fighting Games community, Nintendo communities, Touhou community, Mobile Legends: Bang Bang community, Monster Hunter community, and Hearthstone community. Don't forget to bring your arcade sticks as there will be a few fighting tournaments happening: Tekken 7 & Naruto Shippuden Ultimate Ninja Storm 4 on day 1 and Guilty Gear XRD Rev 2 & Dragon Ball FighterZ on day 2.
Among notable attractions of the event include Her Majesty's Masion: Save Point, a maid and butler cafe which will be running in three different time slots. For RM 25, patrons of the cafe will receive a homemade dessert, drinks, a HMM badge along with never ending affection from your little maids!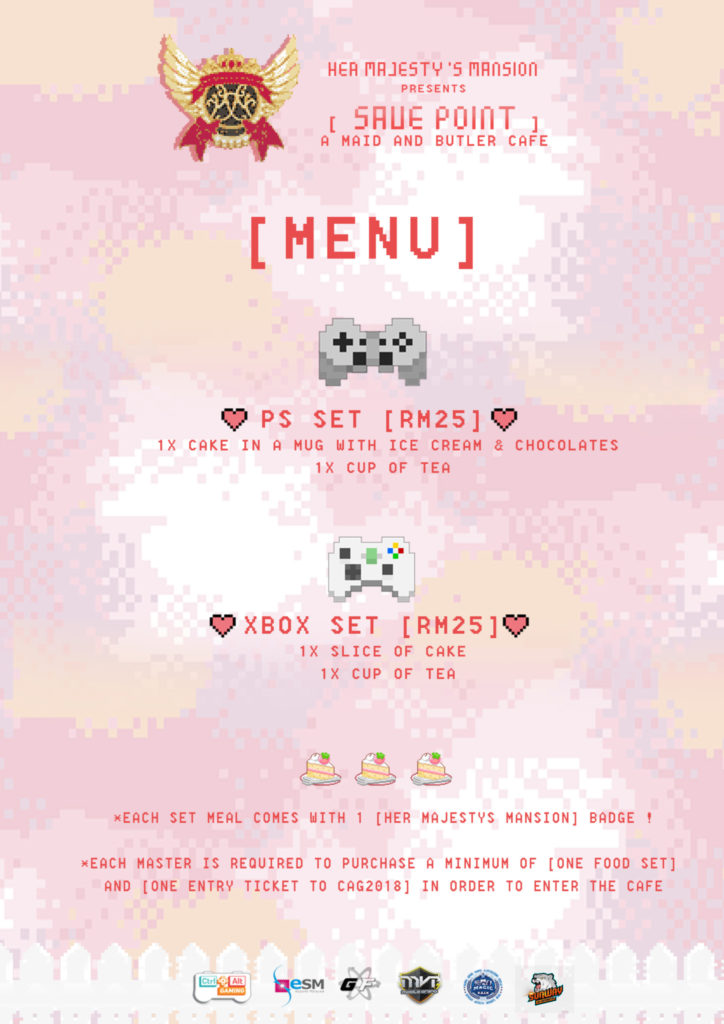 A solo cosplay competition hosted by AniManGaki will also be happening on day 2 on CAG 2018.
If you can;t make it to the event do not fret as the event will be livestreamed on the  MVP Arena Facebook page.
Click here for more information on the event!
---
Related