Remember the Game Awards with former Game Trailers host and Hideo Kojima best bud Geoff Keighley? Well, his annual Game Awards show's making this year's round on 6 December.
This time, the show boasts the following:
It'll be live-streamed on 40 global video platforms on the date.
It will feature the "largest lineup of new game announcements in show history", which translates to "we now have a lot of ad revenue for our show".
Not that we're complaining: new trailers and game announcements are nice.
Expect pre-show leaks and more Hideo Kojima/Death Stranding back-patting for this show, because we don't know what else is in store. And now, let's fill up the rest of the article with…
The Best Game Awards Moments So Far
Thanks for the memories, Geoff Keighley! Let's start off with the most recent one: Josef Fares goes off the rails and has some colourful things to say about the Oscars.
And then there's that orchestra just before the GOTY announcement that combines the leit motifs for all of the nominees. "Jump Up, Superstar" never sounded so alluring…
When the new Legend of Zelda Breath of the Wild DLC was announced, director Eiji Aonuma came down, took out the Master Sword from the stone, and swung it like a boss.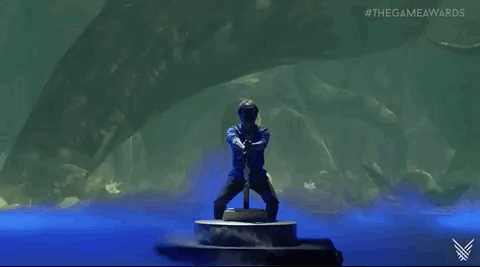 If you want to see last year's "highlights", look no further than TeraJK's supercut.
There's that Doom OST performance by Mick Gordon. God bless his shredding skills.
There was also that one time in the Game Awards 2015 that Konami banned Hideo Kojima from receiving any awards for Metal Gear Solid V: Phantom Pain. The audience did not take this lightly.
What were your favourite moments? Are you looking forward to this year's Game Awards showcase?