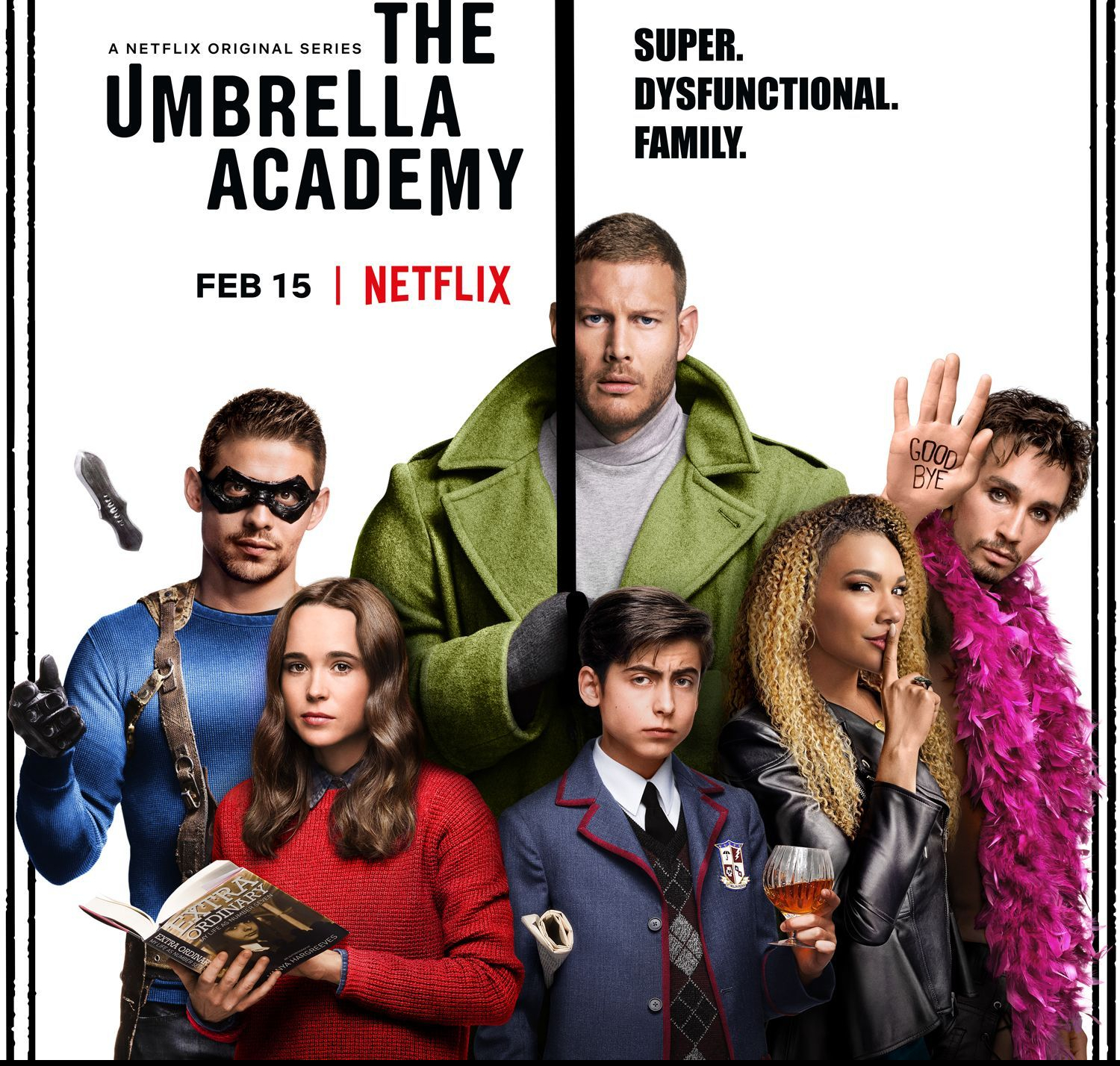 by in
Gerard Way's The Umbrella Academy Netflix series will be launching on February 15, 2019. Yes, the very same former lead vocalist of My Chemical Romance, who has actually been writing and drawing comics since 1993, way before he even became the singer most people know him as.
Published by Dark Horse Comics in 2007, Gerard Way's The Umbrella Academy is an Eisner award-winning comic book mini-series featuring a dysfunctional family of superheroes similar to that of Marvel's X-Men or DC Comics' Doom Patrol (which Gerard cites as one of his main inspirations).
Just like the X-Men or the Doom Patrol, the 43 people with special abilities in The Umbrella Academy are led by an eccentric leader, but this time it's an alien named Sir Reginald Hargreeves or simply, The Monocle.
In an alternate historical version of our Earth (where President JFK was never assassinated and set in 1977), 43 superpowered babies were miraculously born (immaculate conception) to random women who were not pregnant. The Monocle adopts seven of these children and trained them to fight an unspecified future threat.
Fast-forward many years later (where the team members of The Umbrella Academy has long since disbanded), they reunite to investigate the mystery of the Monocle's death, while trying to sort out their own personal problems and powers with the threat of an impending apocalypse.
Netflix's The Umbrella Academy boasts an all-star cast including:
Ellen Page as Vanya Hargreeves / The White Violin, a violinist with no superpowers but is an expert on the violin
Tom Hopper as Luther Hargreeves / Spaceboy, a former astronaut with super strength whose body is that of a Martian Ape
Robert Sheehan as Klaus Hargreeves / The Séance, a slacker with telekinesis and the ability to communicate with the dead
Emmy Raver-Lampman as Allison Hargreeves / The Rumor, a tomboy with the ability to manipulate reality by lying
David Castañeda as Diego Hargreeves / The Kraken, a rebellious troublemaker with enhanced breath holding and gifted knife-throwing techniques
Aidan Gallagher as Number Five / The Boy, an unnamed child/adult who can time travel
Mary J. Blige as Cha-Cha, a Neo-Nazi criminal. Unlike the comics, the character is female
Cameron Britton as Hazel, Cha-Cha's partner
Colm Feore as Sir Reginald Hargreeves / The Monocle, an alien masquerading as a human billionaire industrialist
Adam Godley as Pogo, a chimpanzee and Reginald's closest assistant.
John Magaro as Leonard Peabody
In the meantime, check out our first look at all seven members of The Umbrella Academy in this newly-released teaser trailer.