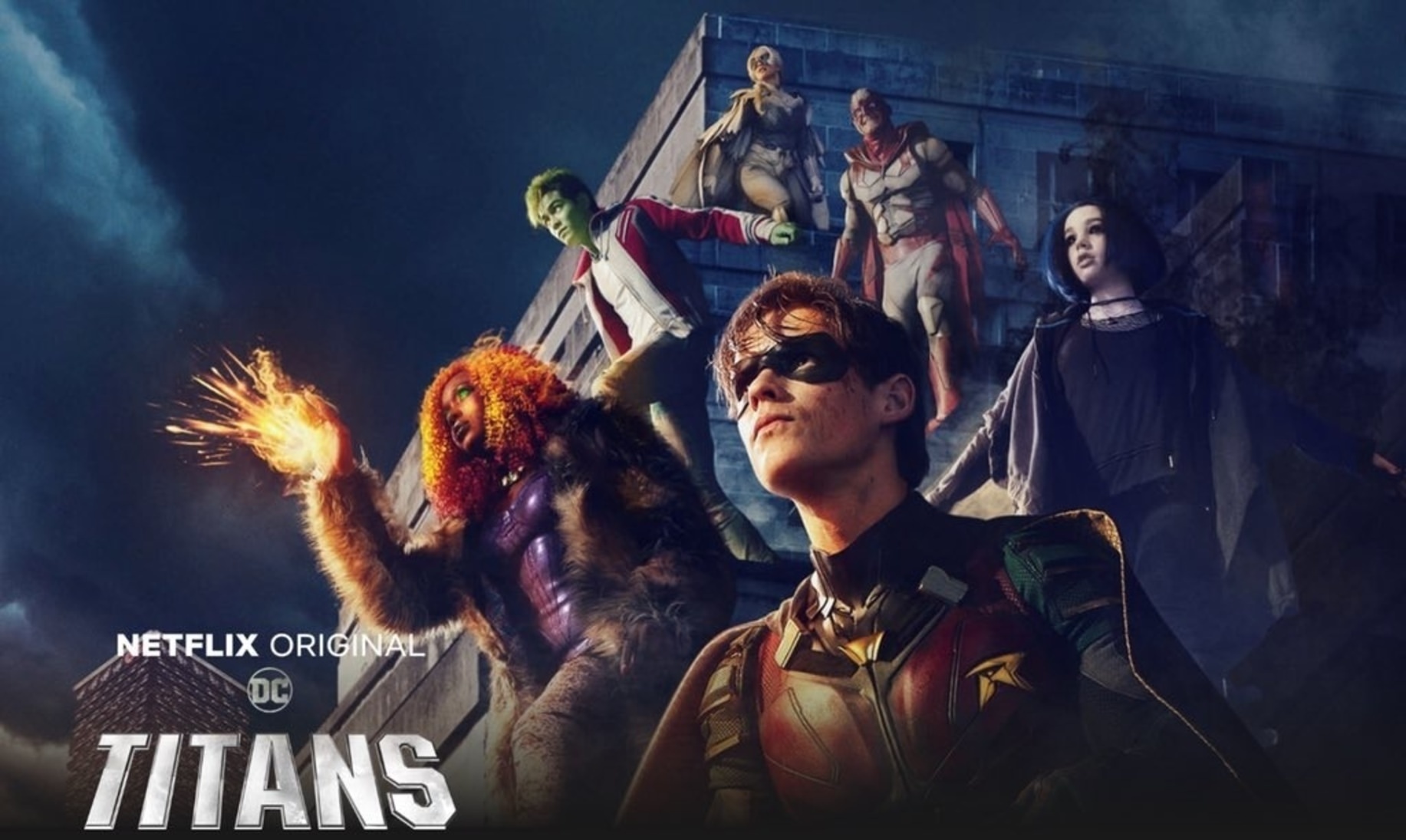 by in
Titans aired from October 2018 to December 2018 on the DC Universe streaming app exclusively in the US. Thanks to Netflix, international audiences can now stream all 11 episodes of the first season starting today on 11 January 2019.
However, after a disastrous marketing campaign with a trailer that left a bad DCEU-like taste for many, the question here is whether the new DC Universe's Titans is worth watching.
I'm here to tell you, as a massive comic book fan, that the show is definitely worth watching, despite the presence of a few flaws (which I will address as well).
It Can Sometimes Be Too Dark But It Never Forgets To Be Fun At Times
The first impression a lot of people had with the first Titans trailer was that this show is going to be just as grimdark and edgy as the DCEU. After watching the entire season of Titans myself, I can confirm that the show often relies too much on extreme violence and swearing, especially during the first few episodes.
However, Titans does gradually improve throughout the season, as it settles for a mature tone that is still gritty and moody but also fun and eccentric at the same time. The tone isn't quite balanced, but it's certainly not as bad as the promotional trailers made it out to be. Even that infamous "F*** Batman" line isn't as cringe-worthy when seen within the context of the scene, I promise.
It's The Most Fully-Realized Live-Action Adaptation of the DC Comics Universe Yet
Consider this: after decades of live-action DC movies, we still haven't received a single live-action version of an adult Dick Grayson (Batman and Robin doesn't count) or a teenage Jason Todd, let alone any of the Teen Titans or the Doom Patrol. The Titans show manages to feature many historic live-action debuts of DC Comics characters that we've never even seen outside of the comics or animation.
Not only that, unlike the CW Network's Arrowverse or Warner Bros' DCEU, the world in which Titans takes place in is not one where heroes or metahumans have just recently appeared. Instead, Titans' DC Universe is lived-in and pre-established, where there is a Justice League and the existence of metahumans are sort of recognized by the world at large. It's also refreshing to watch a live-action adaptation where the characters don't have to pretend like Batman is simply a myth or legend (*cough BvS cough*).
Where can you see obscure characters like the Doom Patrol, Hawk and Dove, and the Titans themselves in live-action? That's right, only on Titans, folks.
Confirmed Plans For Expansion With More Future Shows In The DC Universe
The first season of Titans is a weird one, in which the pacing of the plot is sacrificed with episodes that seem to divert focus from any of the core Titans. For example, one episode is dedicated to the introduction of the members of the Doom Patrol while another explores the origin of crimefighting couple and duo Hawk and Dove. These distractions actually serve the purpose of being backdoor pilots for these characters.
Soon the DC Universe will include many more shows, with the Doom Patrol, Stargirl, and Swamp Thing all slated to release in 2019. These will all take place in the same shared universe à  la the Arrowverse. Since Titans is the first series to kickstart this new DC Universe, fans shouldn't miss the show that started it all.
It's Already Renewed For A Second Season
Titans Season 1 may be rough, but most first seasons of shows like these aren't (of course there are exceptions to the rule). Try to remember the first seasons of Arrow and Marvel's Agents of S.H.I.E.L.D. Were they as good as their subsequent seasons? I don't believe so. Many shows had to experience a rocky first season before churning out some excellent seasons later on. You should try giving Titans the same benefit of the doubt, and enjoy the show.
The DC Universe still has room to grow, and Titans has the potential to be even better next season. It's already officially renewed for a second season, so you don't have to worry about the series being prematurely cancelled and realizing you've just wasted 11 hours of your life (you won't, trust me).
All 11 episodes of the first season of Titans is now available to stream on Netflix, including Netflix Asia (which applies to those in Malaysia and the rest of Southeast Asia).