Fans of Gerard Way were miffed earlier this week when UK-based Metro published an article titled "Who is Gerard Way", and referred to the former My Chemical Romance frontman as "the man who wrote The Umbrella Academy comics". This triggered responses from fans all over the world on social media.
I've been a fan of both My Chemical Romance's music and Gerard Way's comics for a long time, and I understand that while there are legions of MCR fans out there (where are my fellow MCRmy members at?), not many actually know that Gerard is an accomplished comic book writer.
In fact, Gerard Way has been writing comics longer than he's been a musician. He may have formed My Chemical Romance in 2001, but he started writing comics at the tender age of 16 in 1993. To that end, he even graduated from the School of Visual Arts in New York City with a Bachelor of Fine Arts in 1999 to pursue a career in the comic book industry.
Imagine that, the same guy who most people only know as the rocking lead singer of MCR, has actually been writing comics since he was a teenager. Before I trail off even further, here's a list of Gerard Way's best comic books throughout the years:
The Umbrella Academy (Dark Horse Comics)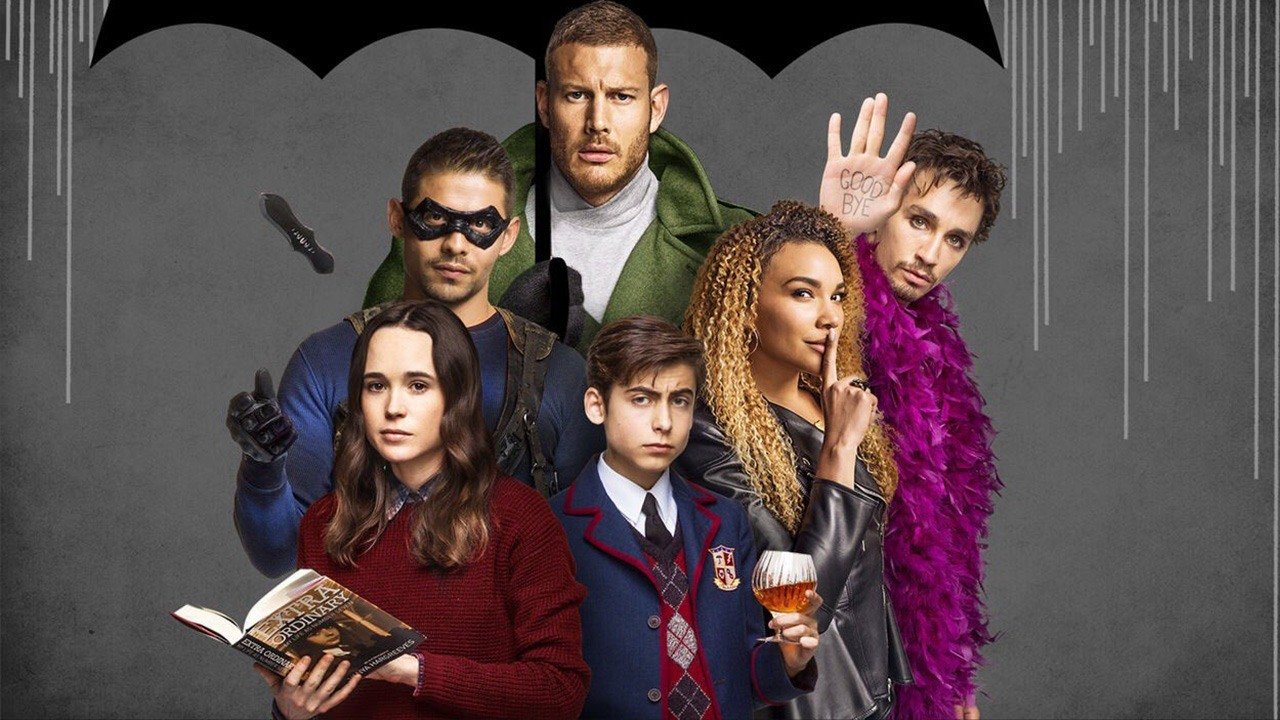 Written by Gerard Way and drawn by Gabriel Ba, the first issue of The Umbrella Academy was published by Dark Horse in 2007, and the series is currently still ongoing. While those who've watched the live-action adaptation on Netflix will already know the gist of the story and characters, I'll just explain more about the source material.
The Umbrella Academy features a dysfunctional family of superheroes similar to that of Marvel's X-Men or DC Comics' Doom Patrol. In fact, Gerard cites Grant Morrison's iconic run on the Doom Patrol as one of his main inspirations for The Umbrella Academy.
Just like the X-Men or the Doom Patrol, the people with special abilities in The Umbrella Academy are led by an eccentric leader, but this time it's an alien named Sir Reginald Hargreeves or simply, The Monocle.
In an alternate historical version of our Earth), 43 superpowered babies were miraculously born to random women who were not pregnant the day before. The Monocle adopts seven of these children and trains them to fight threats.
The Umbrella Academy comics are notable for their realistic depiction of family dynamics and the way it subverts the comic book genre tropes, just like Alan Moore's Watchmen or the previously-mentioned Grant Morrison's Doom Patrol.
Forgive my french but the series is also batshit crazy and could only have come from the unique creative mind of Gerard Way. His comic book career really took off when The Umbrella Academy won the Eisner Award for Best Finite Series/Limited Series in 2008, which is comic book industry's equivalent of the Oscars/Grammys/Emmys.
There are currently two complete volumes of The Umbrella Academy (The Apocalypse Suite and Dallas), as well as an ongoing third volume slated to finish later this year (Hotel Oblivion). In the meantime, if you've finished watching the first season of The Umbrella Academy on Netflix, check out this article on what I think we can expect from season 2.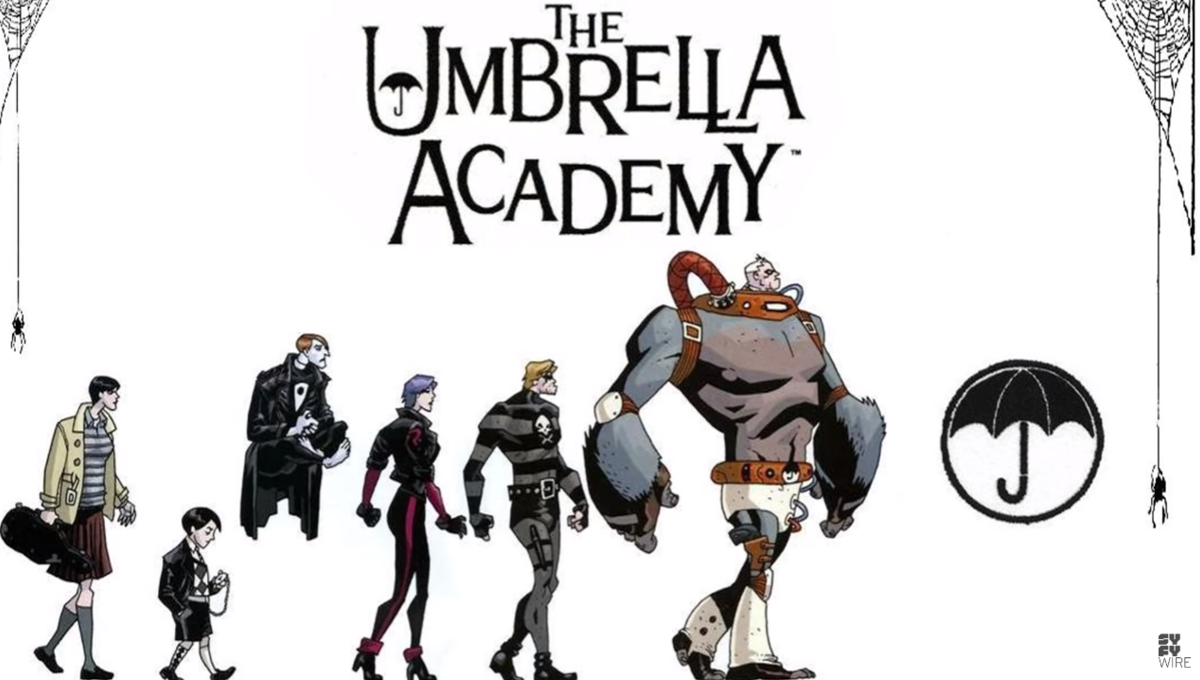 Edge of Spider-Verse #5 (Marvel Comics)
Peni Parker and her mech Sp//dR might be one of the most recognizable Spider-people besides Peter Parker and Miles Morales now, thanks to last year's phenomenal Spider-Man: Into The Spider-Verse animated movie. What most people don't know is that Peni Parker and Sp//dR was originally created by none other than Gerard Way.
You heard that right. Gerard Way made his Marvel Comics debut by writing Edge of Spider-Verse #5 in 2014. Drawn by Jake Wyatt, the single issue introduced Peni Parker into Marvel canon, who later played a significant part in the Spider-Verse crossover.
The comic book version of Peni Parker doesn't really look like her cutesy animated counterpart. Gerard Way was inspired by popular mecha anime and manga like Neon Genesis Evangelion when creating the character. The inspirations can clearly be seen when one looks at the designs for the Sp//dR mech piloted by Peni in the comics (which also doesn't look anything like its animated counterpart).
Doom Patrol (DC Comics – Young Animal Imprint)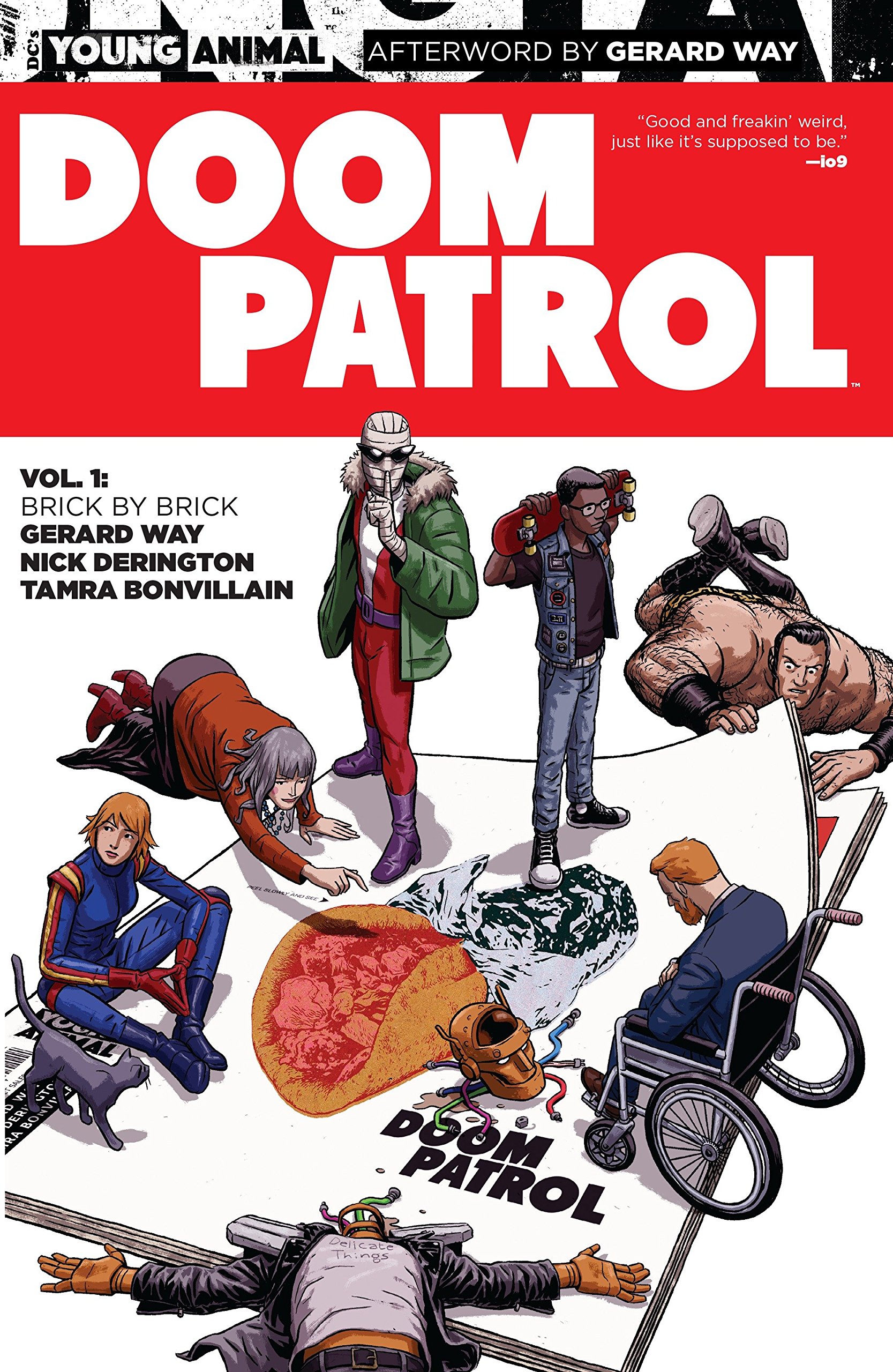 DC Comics hired Gerard Way in 2016 to spearhead the Young Animal, which would focus on relaunching characters from the DC Universe in stories for mature readers with a more experimental approach than DC's primary line of superhero comics. This was perfect for Gerard Way's unique writing style and creative mind.
Gerard himself wrote 12 issues of Doom Patrol and co-wrote several issues of Cave Carson Has a Cybernetic Eye. His take on the Doom Patrol was a definite highlight, filled with bizarre visuals and story beats as a throwback to the crazier times of the Silver Age of comics.
A live-action adaptation of Doom Patrol recently debuted on the DC Universe streaming app, though it seems to be deriving elements mostly from Grant Morrison's take on the team. However, it's still possible to see some of Gerard Way's ideas being adapted into the series.
The True Lives of the Fabulous Killjoys (Dark Horse Comics)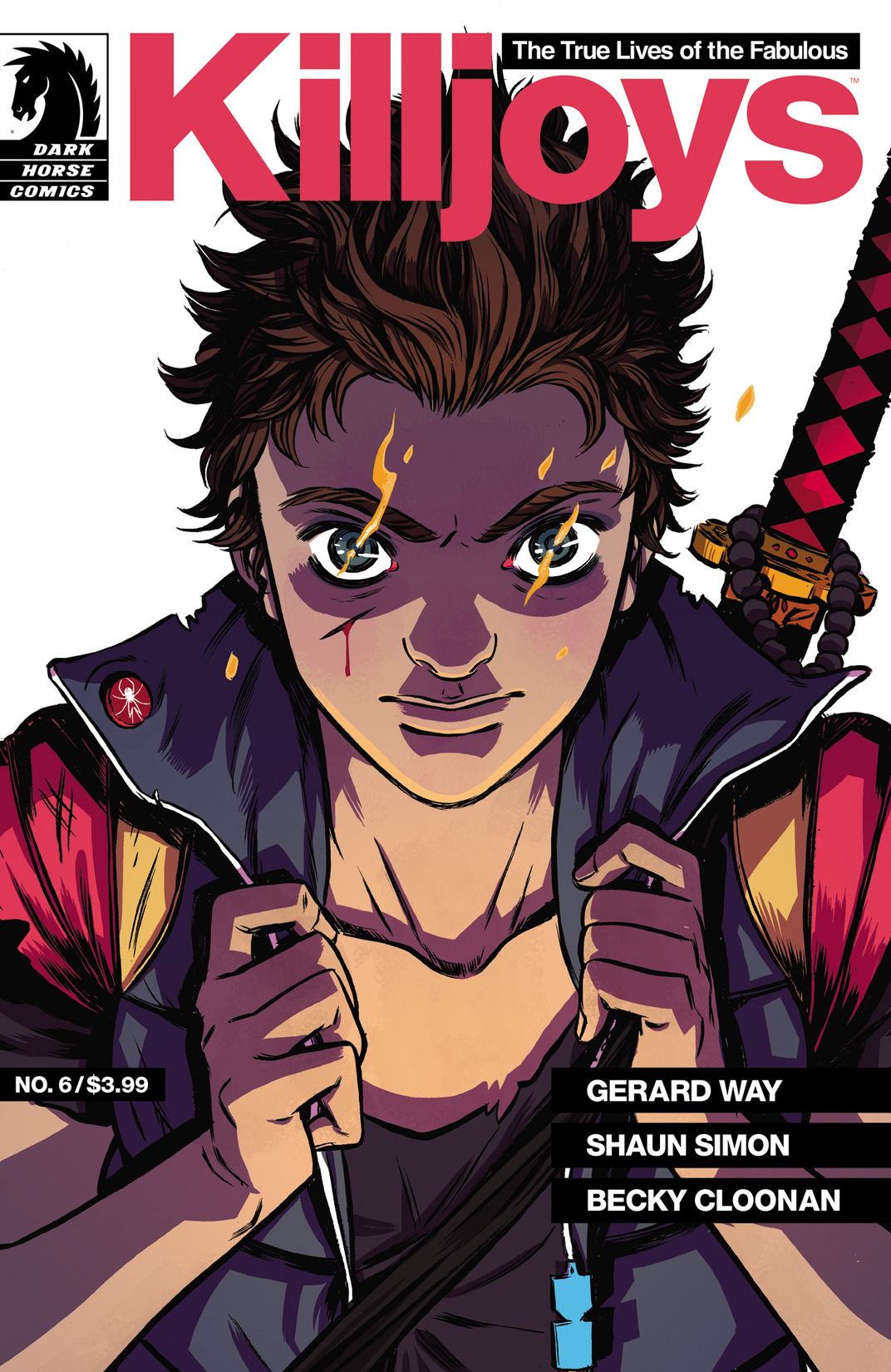 Did you know that there's a sequel to My Chemical Romance's fourth studio album, Danger Days: The True Lives of the Fabulous Killjoys, in the form of comics? Published by Dark Horse Comics, in 2013, Gerard Way co-wrote six issues alongside Shaun Simon.
Set in a neon dystopian world, The True Lives of the Fabulous Killjoys features the followers of the original Killjoys (the MCR band members, including Gerard himself) as they fight against the tyrannical megacorporation Better Living Industries.
It's more of the quirky and crazy writing that Gerard is known for, and it's a unique take on a neon dystopian setting, not unlike Blade Runner's 2019 Los Angeles or Akira's 2019 Neo-Tokyo.
---
So there you have it, folks. Gerard Way is accomplished in both the music and comics industry, and I hope that he keeps making more of both in the future. especially now that The Umbrella Academy is a hit Netflix series.
---