Adidas has unveiled its new line of Game of Thrones Ultraboost shoes. There will be six different variants of the Adidas Ultraboost X Game of Thrones shoes, each of which will be based on three houses of Westeros, the Targaryen dragons, White Walkers and the Night's Watch.
Let me list them down below, from my favorite design to my least favorite:
With its sleek black, scarlet and gold color scheme, this one is worthy of bearing the House Lannister name, though it would've been even better if the actual crest was on it.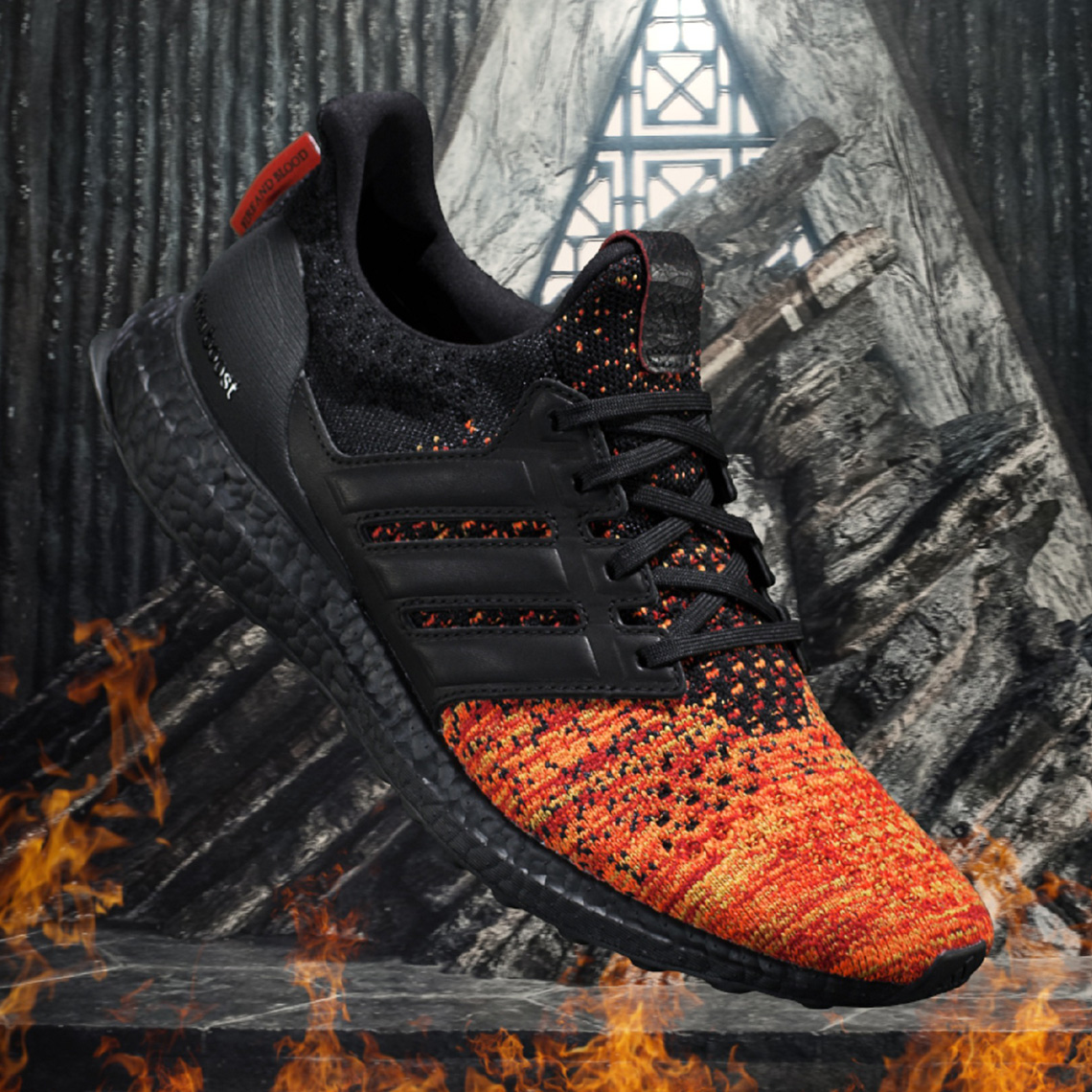 The most striking of the bunch, this one looks like it's literally on fire.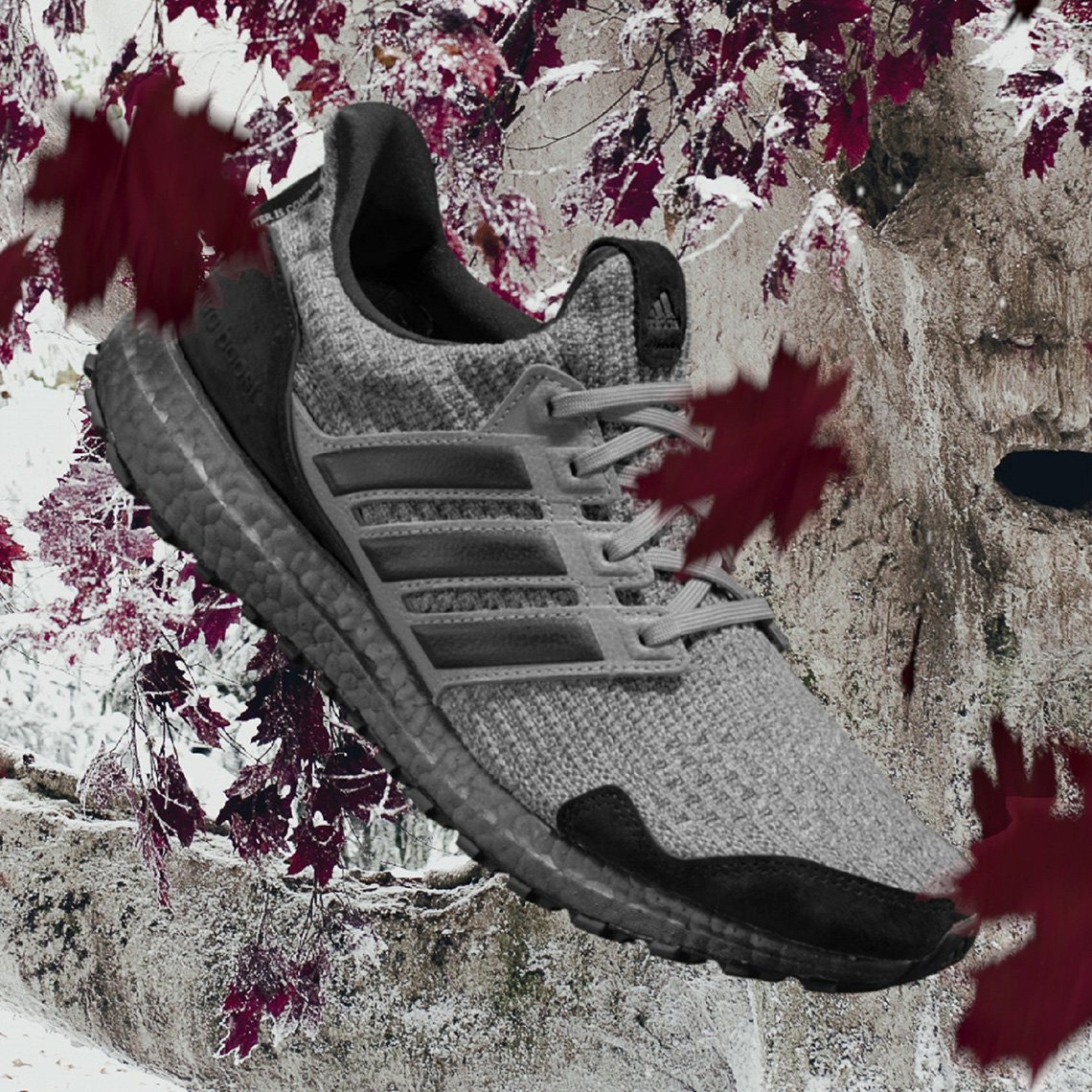 The cool grey and black color scheme are reminiscent of the house's honorable stature.
Simple and elegant, just like the Night's Watch.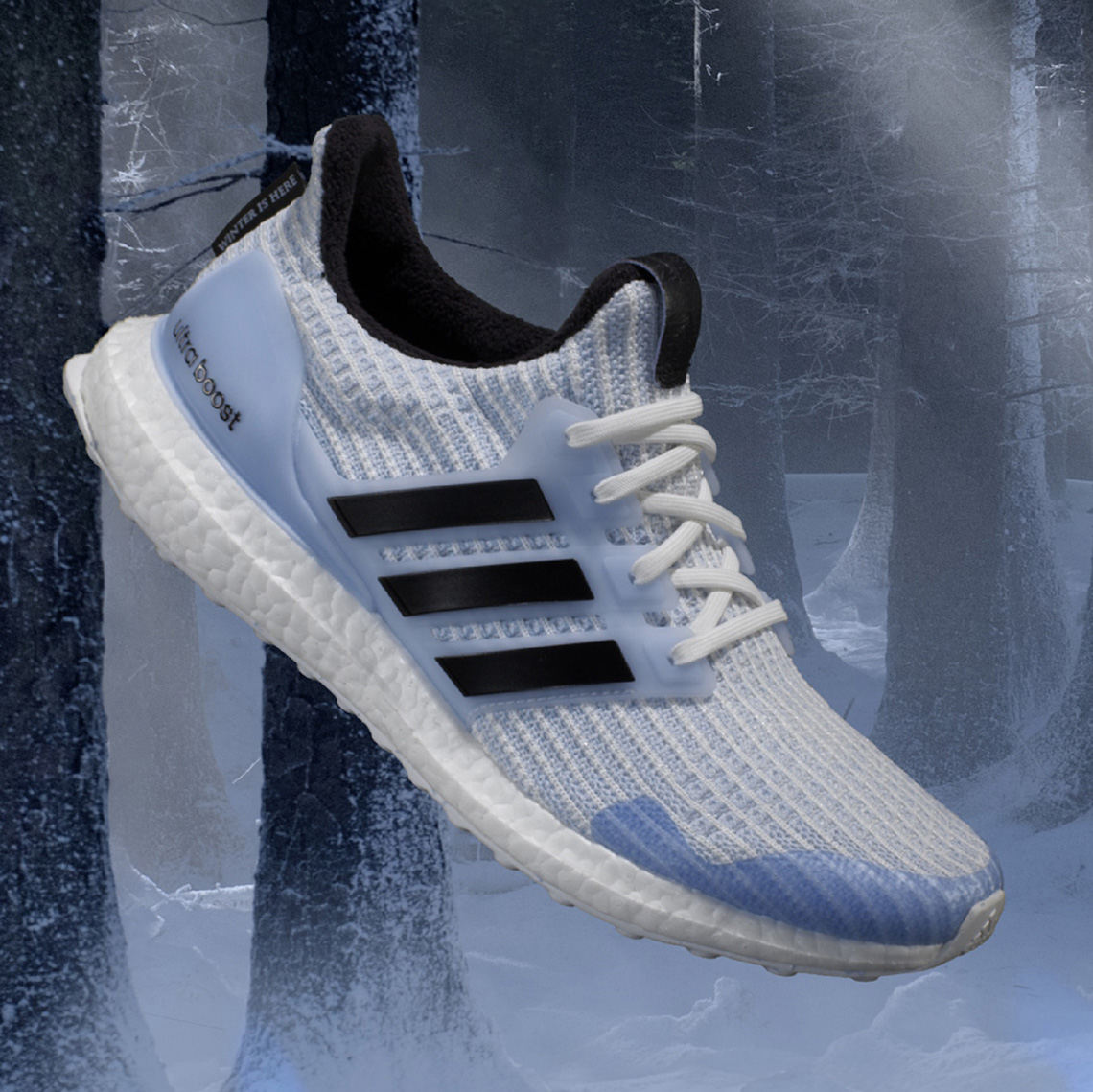 The blue highlights represent the icy threat of the White Walkers.
The worst of the bunch, it's disappointing to see my favorite house being given the most unremarkable color scheme.
---
All six pairs will feature the iconic Game of Thrones logo on the insoles and the official motto of each house on the heel tab. The Adidas Ultraboost X Game of Thrones line of shoes is slated to be available for sale on Friday, 22 March 2019 at 0800. Each pair is priced at RM850.
The first episode of Game of Thrones Season 8 will debut at the same time as the U.S. on Monday, 15 April at 9am, with a same-day encore at 10pm, exclusively on HBO (Astro Ch 411 / 431 HD).
In the meantime, check out my breakdown of the latest Game of Thrones Season 8 trailer here.
---