The regular season portion for Stage 1 of Overwatch League Season 2 has come to and end and you know what that means:
Stage Playoff time.
After five weeks of non-stop GOATs action, the top eight teams in the league following the completion of seven matches are as follows:
Week six of competition sees the top eight teams compete in a knock-out style tournament to determine Stage 1 Champions. After two extra tie-breaker matches to determine the 3/4 and 6/7 seeds, the brackets have been sorted and here's how the playoff tree looks like.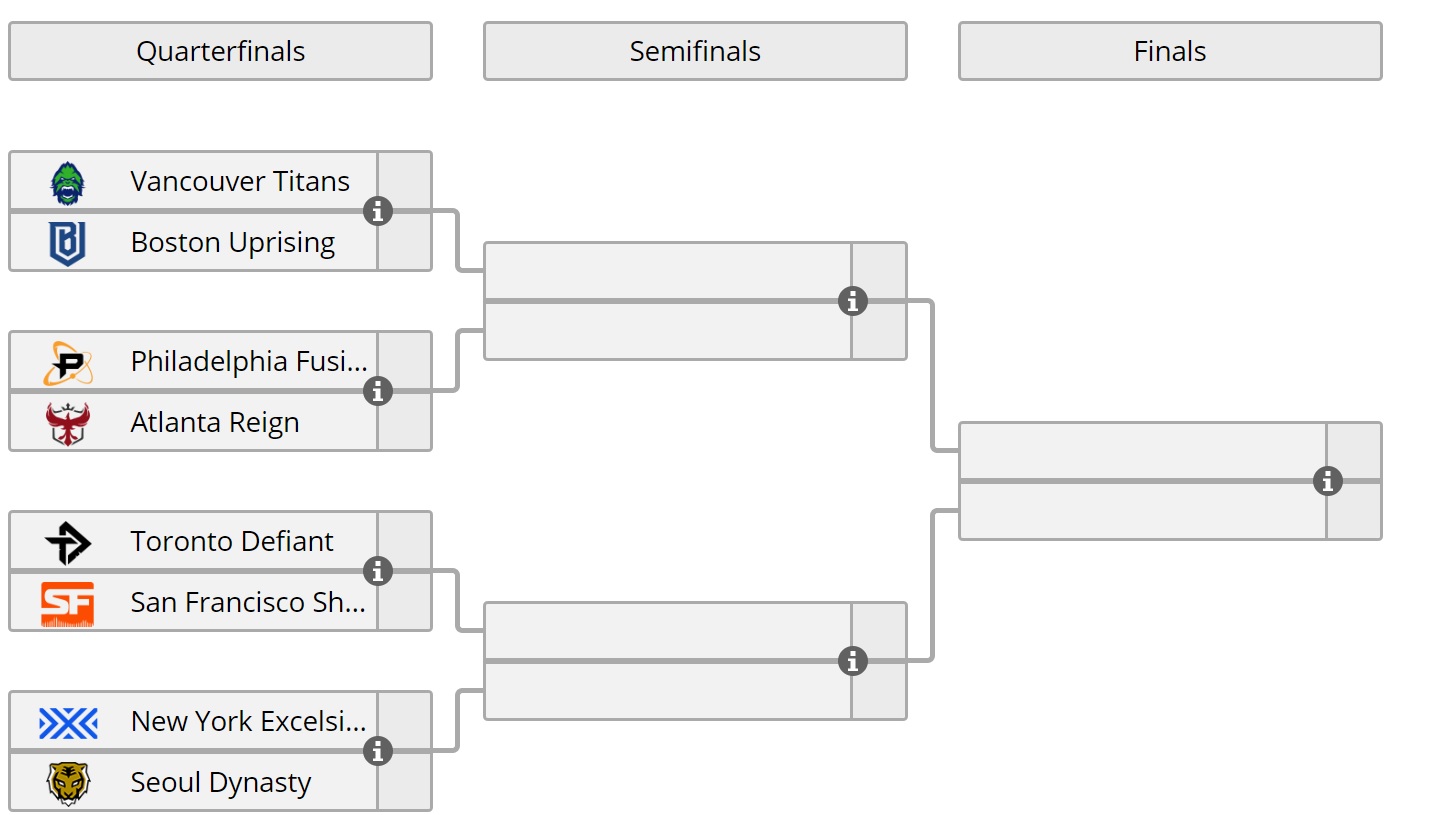 The experts predict the Titans, Reign, Shock and Excelsior to breeze through their quarter-final matches. In the semis, while we don't see anything other than the Titans and Excelsior overcoming their opponents to set up an epic Stage Final, the Dynasty shouldn't be ignored. The Overwatch League casters are in unison with their NYXL pick but we'd go with the Titans who have racked up a 7-0 record in Stage 1, with a map differential of +18. Bumper & Co are winning this, boys!
 The NYXL has been weakened with the departure of Ark to Washington Justice and we know very well that they are notorious for choking during playoff matches. The Dynasty have found some stability of late and they are known to rise up to the occasion especially when going against full-Korean teams. Both teams have faced one another in Stage 1, with the NYXL winning 3-1 but we expect a closer fight this weekend.
Which team do you think will win Stage 1 of the current Overwatch League season? Or will there be an upset? Tell us in the comments section below.
---