Platform: PS4, Xbox One, PC
Genre: Soulsborne, Action RPG, Stealth
In my hands-on first impression of Sekiro: Shadows Die Twice, I stated that this might be the game that finally makes me a Soulsborne fan.
I was wrong.
I don't have to tell you that From Software games are notorious for being extremely difficult to the point of inducing screaming fits of controller-throwing rage-quitting sessions. Everyone knows that, but it seems like every review of Sekiro: Shadows Die Twice is content at just saying that and nothing much else.
There are less-explored questions out there: how accessible it is to newcomers? Does this game really needs to be so punishingly hard for those with little to no experience with Soulsborne games? Can't From Software keep up with the times where other action game makers give low and high skill players a choice to have their cake and eat it too?
I can answer all that because I too am a Soulsborne beginner myself.
Is Sekiro Newcomer-Friendly?
The Dark Souls franchise (and Bloodborne) had steep learning curves, expecting players to learn the games' inner mechanics through trial and error -an ode to their earlier series King's Field. This is the same case with Sekiro: Shadows Die Twice, though the developer has introduced a bunch of new gameplay mechanics to make it feel fresh and different from its brothers.
Picking up Sekiro is relatively quick and easy at first, thanks to the brisk and helpful tutorials at the beginning of the game. However, unlike past Soulsborne games, there is no stamina meter. You'd think that the lack of a stamina meter would make dodging easier just by spamming it, but the new Posture mechanic begs to differ.
Here's how it works. Actions, like deflecting enemy attacks and successfully striking them slowly, fill up the Posture meter. When the Posture meter is full, it renders them vulnerable to a devastating finishing move called the Deathblow (which will either kill them outright or take an entire health bar).
Want to abuse blocking and dodging in Sekiro? All I can say is good luck. One, you have your own posture meter (which will leave you as vulnerable as an open clam once it fills up), and two, dodging will feel like hell because the game just doesn't work that way. What do I mean by that?
Sekiro punished me for simply slashing and chipping away at my enemy, which is a laborious way to fill up the Posture meter. This is a huge problem, especially with bosses who often have more than one health bar, requiring more than one deathblow to kill them. These bosses hit back hard, and they ended my life with just one or two hits at most.
The game clearly encourages deflecting or parrying more than the act of dodging, thus subverting the expectations of even the most veteran Soulsborne players. Deflecting requires impeccable precision and timing, but will fill up the posture meter considerably faster. Utilizing this mechanic would be ideal if not for the absurd difficulty.
It's a furious ballad of swords and sparks when the combat works. I learn to anticipate the enemy's movements and patterns every time I die. This continues until luck finally comes to my side and I manage to somehow overcome a powerful boss. I then put my controller down and catch my breath, basking in my glory.
But wait, Sekiro is a From Software game. The game never failed to remind me, as I immediately get my ass handed to me by the next enemy I encounter just minutes after dying a gazillion times to beat that previous boss.
Is that truly fun? Sure, it's "fun" if you submit to the reality that all your sweet victories will feel incredibly short-lived.
I've lost count over how many times I died throughout the course of the game. A new mechanic alleviates the usual frustrations with death because players are given the option to either resurrect themselves or respawn at the nearest checkpoint. While that might make death more acceptable, there are still consequences to dying, including losing half of the experience points and money the player has gained.
Spider-Wolf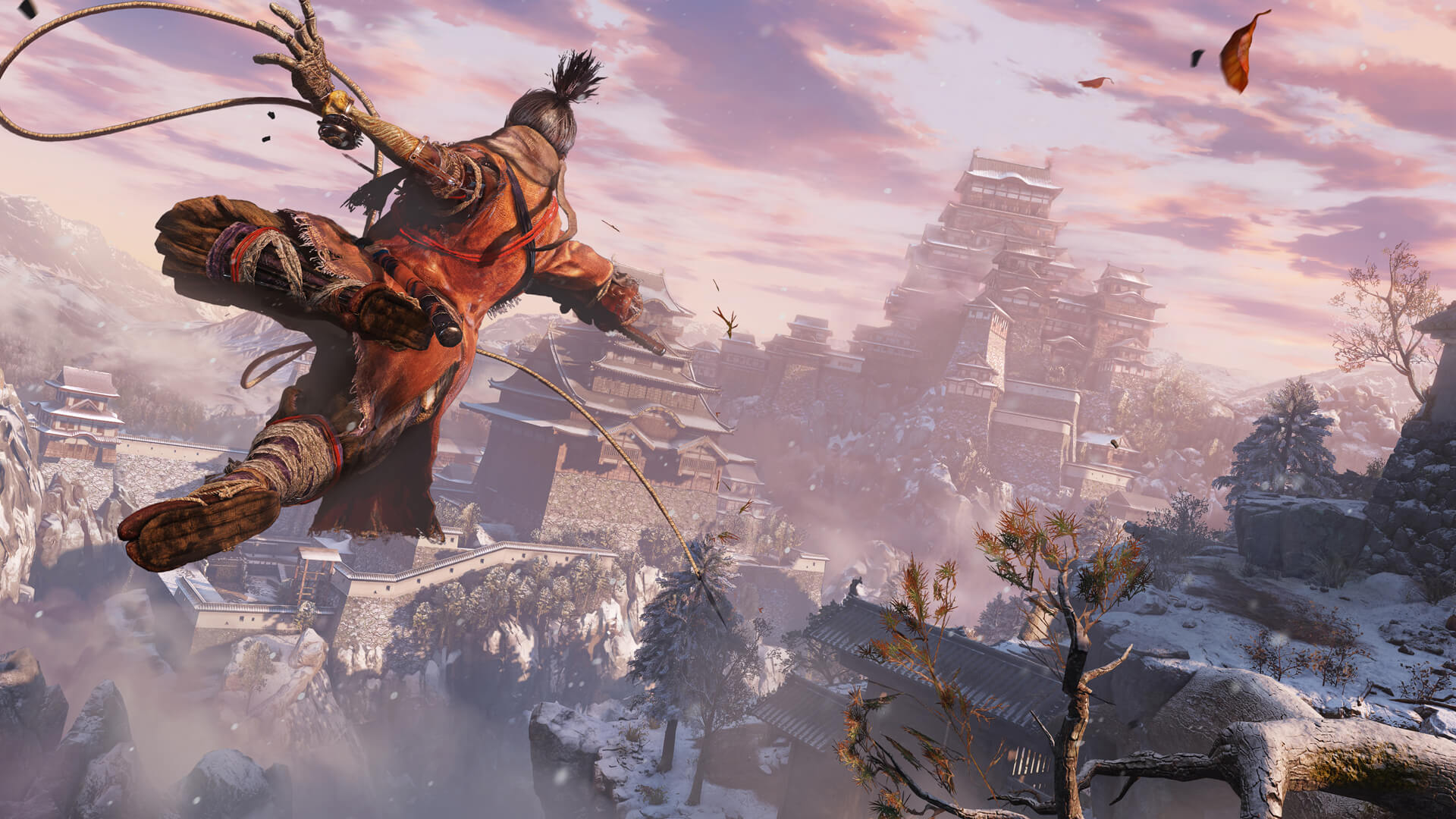 The grappling hook is quite simply the best gameplay mechanic in Sekiro: Shadows Die Twice. It makes you feel somewhat like Spider-Man, but I'd say the experience tend to feel more like the Just Cause franchise, which also features its own grappling hook mechanic.
It lends a different dimension to situations, as I can use the grappling hook to reach places I never thought I could reach or escape a floor littered with a bunch of enemies. The latter is how I always used it, bypassing entire areas of enemies without spilling any blood (theirs or mine).
Several boss battles also utilize the grappling hook in unique ways, to avoid their sometimes unavoidable attacks. There's this one giant snake which had me frantically jumping from hook to hook. That setpiece definitely put the fear of snakes in me.
Git Gud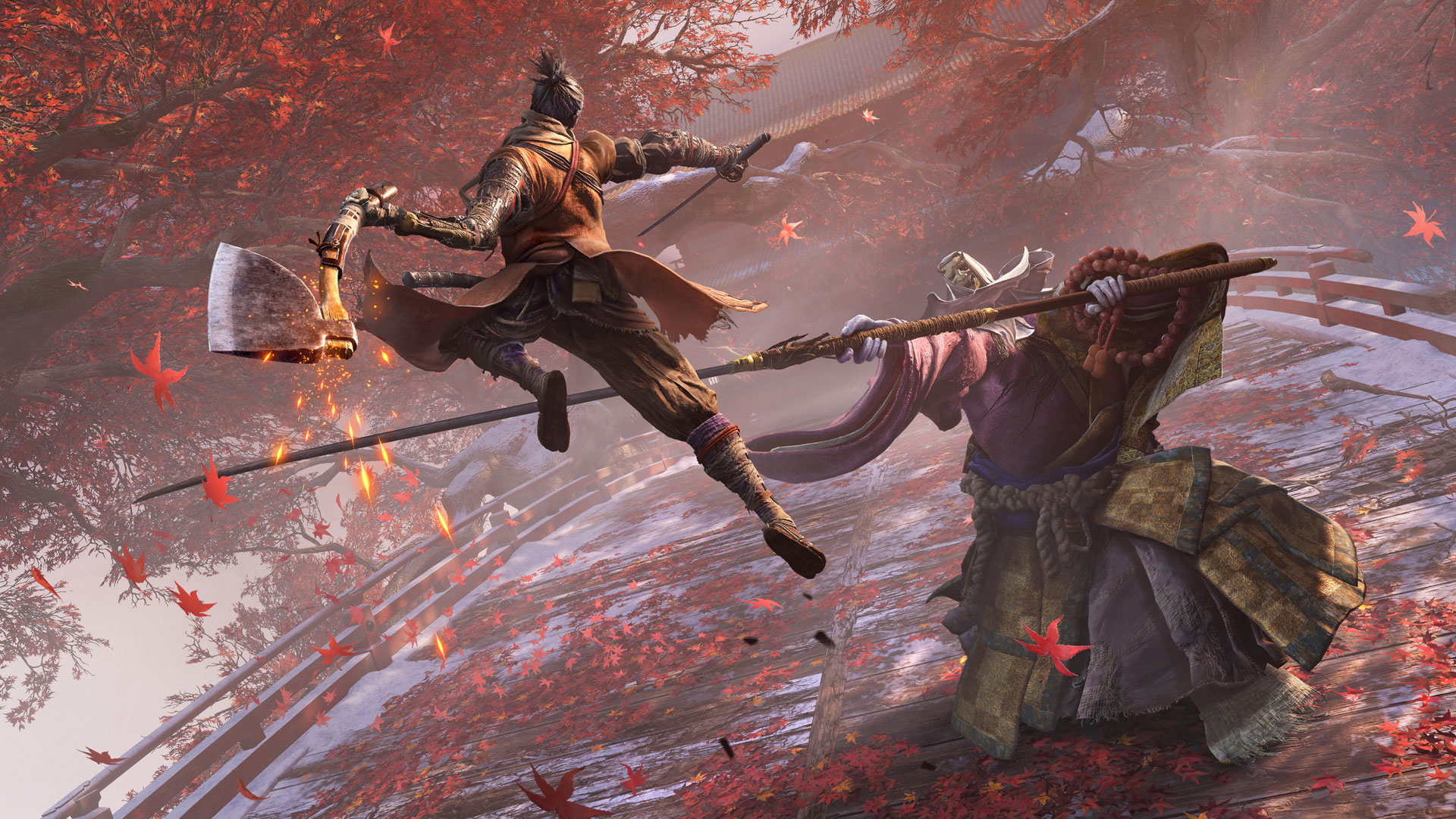 One massive caveat with Sekiro is with the game's sense of progression for the protagonist, Wolf. There are no stats or attributes to build or increase for the player's character. Instead, there's only Vitality (health) and Attack Power (damage), which can only be increased by obtaining key items from bosses and stronger enemy types.
Sekiro: Shadows Die Twice may feature light RPG elements but don't expect anything from this aspect of the game. There aren't any weapons or armour to collect. Wolf only has his trusty katana from beginning to end, but oh, he does have his prosthetic shinobi arm, which can be outfitted with all manner of equipment capable of everything from shuriken-throwing to flame-blasting.
I've only found a few of these prosthetic arms but they don't seem to be of much help in combat situations. They're either incredibly specific (some type of enemies are weak to fire) or not really useful in combat situations unless you've upgraded them (which is a moot point, considering how scarce money actually is due to how much you die in the game).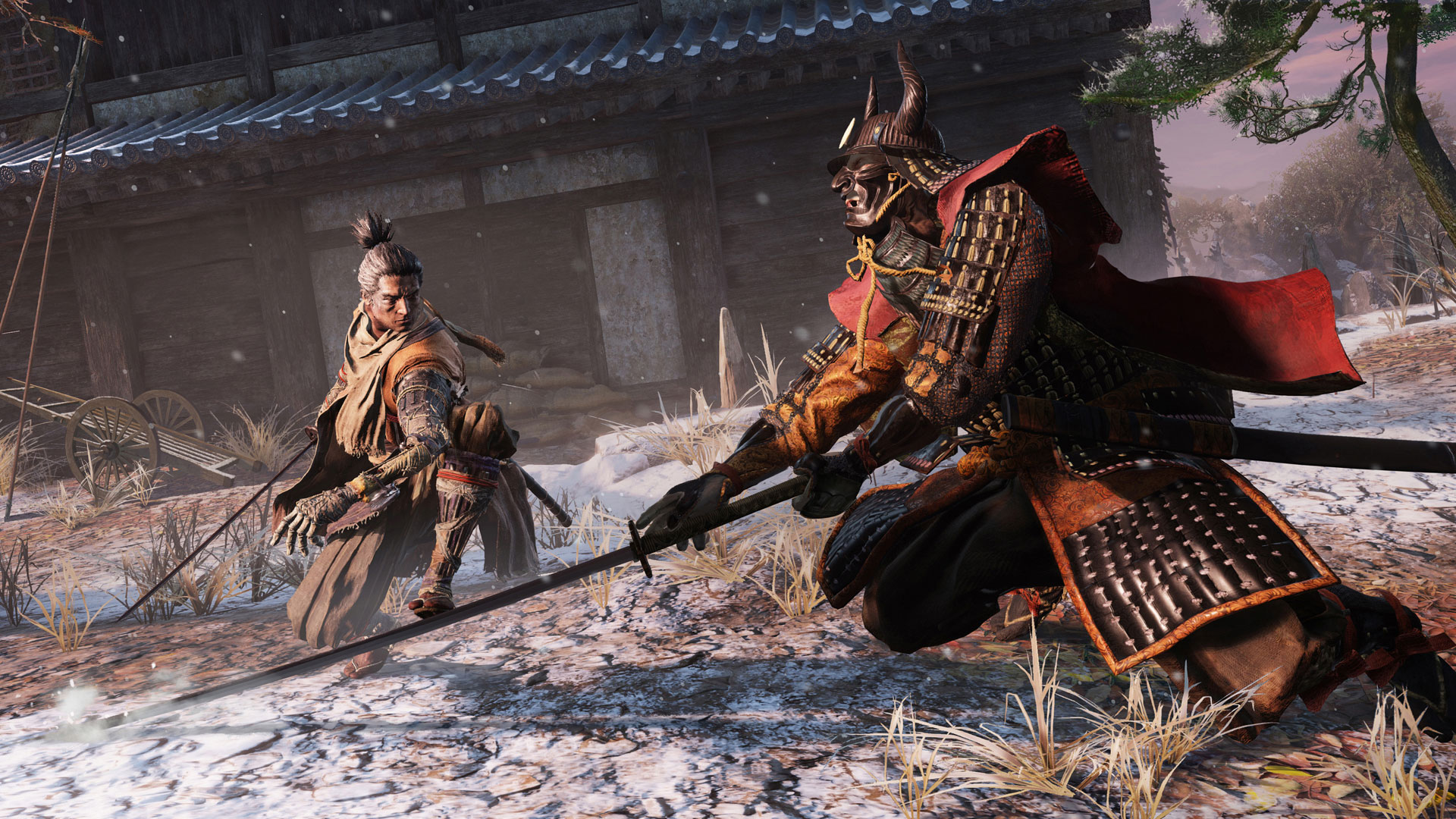 The experience points you gain can be used to unlock active or passive skills. Active skills are often only useful in certain situations, including a flurry of slashes and the like. Passive skills do make the game a tad easier but ultimately doesn't do much, ranging from decreasing footstep noise and replenishing health with every Deathblow.
Sekiro: Shadows Die Twice can be best encapsulated as: "Git Gud" with what you already have because you can't grind. This isn't a conventional RPG and you won't naturally get stronger just by killing more enemies.
Am I A Soulsborne Fan Yet?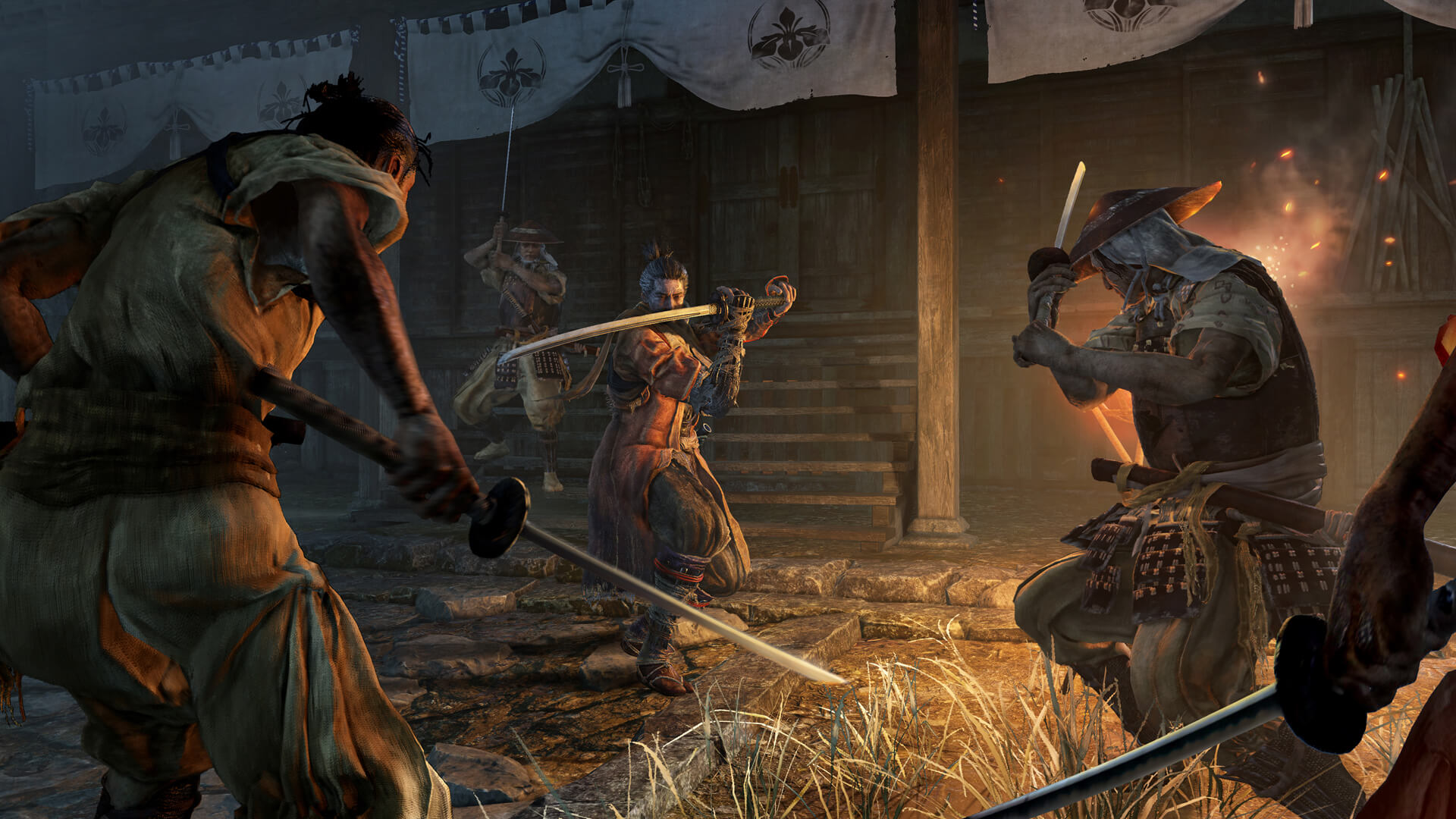 The occasional feeling of utter satisfaction and relief (plus adrenaline) was probably what Dark Souls and Bloodborne players feel too when they overcome the game's punishing gameplay.
Most of the time, however, you'll find yourself in a pit of rage-quitting despair, desperately crawling to get out. If you persevere and try hard enough, you may be able to escape. Don't count on it though.
I've played Sekiro: Shadows Die Twice for close to 15 hours now, and I'm probably more than halfway through the game. It's punishing difficulty has left me hitting a brick wall, which has halted any and all progress for now.
Sekiro isn't a bad game by any means. It's an exceptional action game, but it could have been made a bit accomodating (and less spiteful design-wise) in its first 15 hours. I guess the game's just not made for gamers like me.
Until I finally 'git gud' and finish the game, this is my review for now.
Pros:
Basking in the glory of overcoming an enemy (albeit how short-lived it is).
Grappling hook mechanic.
Great graphics.
Cons:
Punishing difficulty, which can only be solved by 'getting good'.
Loose "RPG" mechanics leads to a limited sense of progression.
FINAL SCORE: 70/100
Sekiro: Shadows Die Twice was reviewed on a PS4 Pro, via a review copy courtesy of Activision and PlayStation.
---