Super Mario Bros Movie – How Not To Make A Video Game Adaptation #1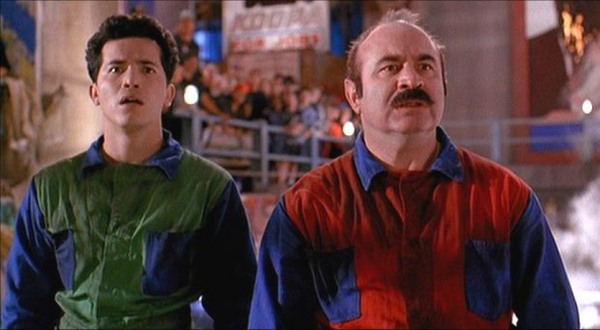 Where to begin with this travesty? Plagued with a troubled production cycle, this video game adaptation went all in and came out a laughing stock. No one wanted a Super Mario Bros. film that diverges from its source material, and no one certainly wanted to see Yoshi and Goombas as hideous "realistic" abominations.
I can understand doing a dystopian take on the bright and cheery Super Mario Bros. world to make it "edgy". But you have to do it right, or at least make it memorable for the right reasons. When the off-kilter anime movie does a better job at being a Mario film than this big-budget Hollywood production, you know you've gone off the deep end of the Stygian abyss of suckitude.
NEXT