There's A Better Version Of Harry Potter: Wizards Unite Out There: It's Called Maguss
You've probably heard of the upcoming augmented reality (AR) mobile game, Harry Potter: Wizards Unite. But have you heard of Maguss? Probably not.
What is Maguss? Well, it's an indie developed AR mobile game launched into open beta in February 2018 centred around character classes, magic spellcasting, potion brewing, and magical creatures. If that sounds familiar, that's because Harry Potter: Wizards Unite has very similar features.
And guess what? Maguss actually did it better.
Maguss, for quite a while, was dubbed by the community as the replacement for a hypothetical 'Harry Potter GO' game, which we now know as Harry Potter: Wizards Unite. Watching the development of Harry Potter: Wizards Unite, I have noticed many aspects of the game that Maguss had already adopted and added their own compelling spin.
Let's delve into why I think Maguss is subjectively better than Harry Potter: Wizards Unite. But first, I must address the eye-glaring elephant in the room.
It's Definitely Not The Aesthetics
First of all, let's tackle the subject of graphics and overall aesthetics. Maguss isn't the glowing example of a mobile game with amazing graphics, in fact, compared to many other mobile games out there, the game falls short.
However, its art style is "magic-ey" enough for players to become immersed in its world and is somewhat reminiscent of old school MMORPGs. The effects for each and every spell (which there are many of) have their own distinct appearance that further adds to player immersion.
Harry Potter: Wizards Unite has polished 3D graphics and more complex AR capabilities (ie battling magical creatures in AR space). We'd expect nothing less from Niantic, the people who gave us Pokemon GO, as they not only have experience from developing Pokemon GO but also have the financial backing of a massive franchise.
Now that's out of the way, let's get to the good stuff.
So It Must Be Gameplay, Right?
Both Maguss and Harry Potter: Wizards Unite have somewhat similar gameplay mechanics, you walk around to collect potion brewing ingredients and come across magical creatures to battle. Here's where I think Maguss actually did it better, their Battle System. Both games require players to draw a pattern to cast a spell but that's where the similarities stop.
Let's break down how the basic battle in Harry Potter: Wizards Unite would play out. The main bulk of battling in Harry Potter: Wizards Unite would come from battling in 'Fortresses', a dungeon of sorts, that can be attempted by multiple people at a time, similar to a raid in Pokemon GO.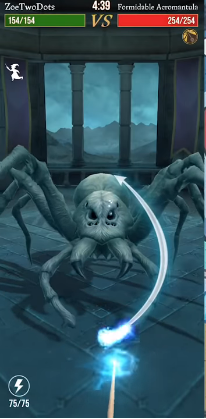 However, when battling a magical creature, players need only use simple gestures or 'Traces' to cast 'Filipendo' (an attack spell) and 'Protego' (a protect spell) in a turn-based style encounter.
The damage output or damage reduction is dependent on how good your spellcasting is, which is basically how well you traced the gesture shown on screen. Of course, players will have access to potions that can restore health or improve your spellcasting for a set amount of turns.
Maguss, on the other hand, is a different 'fantastic beast' altogether. Maguss' battle system is honestly out of this world and delivers on the experience of feeling like a wizard with an arsenal of spells at the ready. Battles are more methodical and drawn out but feels satisfying and rewarding at the same time.
Players get a wide variety of spells from different categories such as Dark Arts, Sorcery, Charms and Invocations. These categories of spells offer varied, unique and occasionally very niche uses.
The Dark Arts spells focus on inflicting damage over time and debuffing the enemy, Sorcery spells focus on dealing as much damage as possible, Charms operates to heal and buff the user while Invocations serves to bolster your defences against specific spells.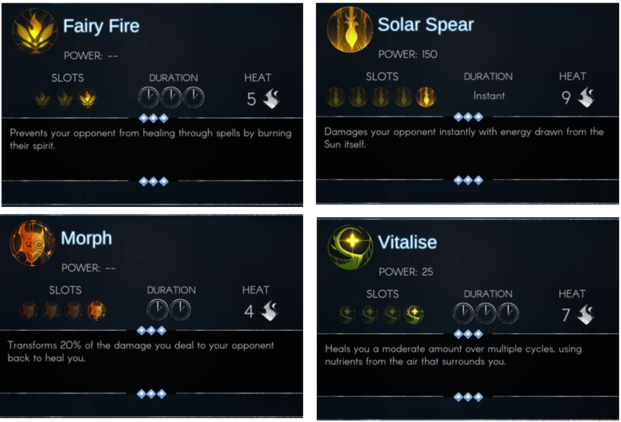 The battle system revolves around somewhat of a mana system called Heat. Each player can have a max of 15 Heat and spells require Heat to cast. Players need to carefully strategize each turn to fully maximize their damage output. There are even ways to regain Heat and increase your maximum Heat through different spells. With each player having access to a max of 10 spells in battle, players will be able to experiment and perfect their suited playstyle depending on their stat distribution.
The magical creatures you battle will also have to adhere to the same rules and will have access to the exact same spells as you do but will usually specialize in a certain set of spells. This forces players to modify their strategy for each creature they face.
For example, you can fight a Treant that will cast a spell that does more damage to players more adept at Sorcery spells or a Golem that will constantly use shielding and healing spells.
With the number of spells available to players and a live PvP duelling system players can access from the comfort of their homes, Maguss has the potential for highly deep theory crafting and an equally deep competitive scene.
Earlier I mentioned stat distribution, another distinguishing factor of Maguss from Harry Potter: Wizards Unite is the existence of loot/gear. Players can outfit their character with powerful 'set gear' that complement their playstyle. Not to mention, the infinite possibilities to customize and pimp out the look of your character.
Potions in Maguss not only offer the standard healing potions but also certain elixirs that will aid the player in buffing certain spells. There's a potion for increasing your damage over time spells, there's a potion to fortify your defence spells and there's even a potion to increase your spell accuracy.
Why You Haven't Heard About Maguss
Maguss was developed by a small team in Denmark that had ambitious plans for the game when it first started its Kickstarter campaign in August 2015. The team even had plans to produce a 'Maguss Wand' a peripheral to be used to play the game, similar to the Pokemon GO Plus.
However, they had to scrap the idea due to monetary reasons. Even with the help of the Kickstarter campaigns, Maguss did not reach its intended goal, resulting in the lead developer having to pull money from his own pocket. Fast forward to today, the game is still in open beta with little to no updates.
It's an unfortunate situation because I personally see a lot of potential in Maguss and its dynamic gameplay. It's an amazingly well-crafted universe with a kick-ass battle system to boot. While Harry Potter: Wizards Unite can only exist within the Harry Potter lore, Maguss has no such restrictions and can expand their universe infinitely.
Your interest in Harry Potter: Wizards Unite may vary depending on your interest in the Fantastic Beasts and Where to Find Them franchise. The game pulls heavily from the concept of finding magical creatures and containing their presence from the muggle world. I've personally never been a big fan of the Fantastic Beasts series myself.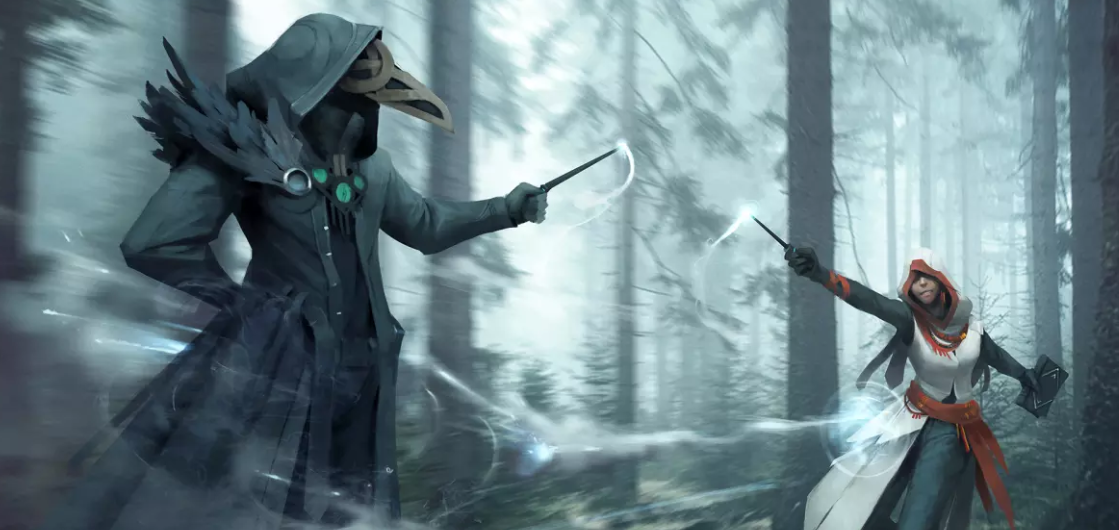 The sad truth is that Maguss doesn't stand a chance against Harry Potter: Wizards Unite, at least from a marketing and branding standpoint. Slap the word Harry Potter on something and the fans will come running. I shudder every time I think of the god-awful Harry Potter Hogwarts Mastery mobile game.
Well, that has been my breakdown of why Maguss is subjectively better than Harry Potter: Wizards Unite. The game is available for download for Android and iOS if you want to give it a go.