After a 2-year-long wait, Stranger Things Season 3 is finally here, and I loved it (check out my review here). Just like the first season, it made me fall in love and miss an era which I never even lived in all over again. The third season of the series ended by tying up lots of loose ends and plot threads that sprouted from the previous two seasons.
I'll be discussing everything that's happened in Stranger Things 3, its post-credits scene, and possible theories for Stranger Things 4, so keep in mind that there'll be full spoilers below.
Still here? Great.
First of all, let's discuss what exactly happened in Stranger Things 3. The sleepy town of Hawkins faced yet more threats with the Mind Flayer and the Russians. It turned out that a piece of the Mind Flayer got left behind in the real world when Eleven closed the portal at the end of Stranger Things 2.
When the Russians arrived to force open another portal underneath Starcourt Mall in Hawkins, it allowed the Mind Flayer to tap into the Upside Down again and regain its powers. It then proceeded to possess Max's older brother Billy before possessing other townspeople as part of a plan to defeat Eleven.
The Stranger Things gang managed to take down both the Mind Flayer and the Russians but not without casualties. Hopper sacrifices himself to ensure that the portal is closed while Billy dies in an attempt to protect Eleven and the other kids from the Mind Flayer.
Fast-forward three months later, the Byers family (Joyce, Jonathan, and Will) are preparing to move out of Hawkins to start a fresh new life elsewhere, with Eleven set to join them seeing as she has no one to take care of her after Hopper's death.
Eleven discovers that she still can't use her powers after the events that transpired three months ago, and I still can't get over her reading Hopper's final heartbreaking letter. "Keep the door open 3 inches" is just as emotionally-devastating as Avengers Endgame's 'I love you 3000."
Despite the bittersweet ending, there were many happier moments that I personally adored throughout Stranger Things 3. My favourite trio is Dustin, Steve, and Robin, whose scenes together were the best to spend time with, not just full of angst and drama with the main group of kids (Mike, Eleven, Will, etc.) and the Jonathan Byers/Nancy Wheeler couple.
Hate it or love it, that sweet rendition of Limahl's The NeverEnding Story song by Gaten Matarazzo's Dustin Henderson and Gabriella Pizzolo's Suzie in I'm sure what will come to define not only the Stranger Things 3 finale but the entire season as a whole.
That scene reminded me that I've never actually seen the 1984 classic The NeverEnding Story, which many will surely go looking for now that the movie's song has gone viral thanks to Stranger Things 3. I know I will.
[youtube https://www.youtube.com/watch?v=agPcPIKY2vQ&w=560&h=315]
What Happens In The Stranger Things 3 Post-Credits
For the first time since the first season of Strangers Things originally premiered back in 2016, Netflix is taking cues from Marvel Studios' Marvel Cinematic Universe (MCU) and including a post-credits scene in Stranger Things 3.
The Stranger Things 3 post-credits scene is set in a secret military base of sorts in Kamchatka, Russia. We then see two guards walking into a hall with a row of prison cells. One of them says "No, not the American." before moving towards the prison cell next to it and removing the prisoner.
The guards then take the prisoner to an isolated caged room. The prisoner becomes even more fearful and we find out why. One of the guards proceeds to open a small metal hatch and a pale white fully-grown Demogorgon emerges before opening its flaps to devour the prisoner.
Who Is The American?
Everyone is speculating that the American imprisoned by the Russians is none other than the recently-deceased Jim Hopper himself. It's very unlikely that Netflix would kill off one of the most popular characters on the show, and the fact that we never saw an actual body is a common TV trope that no one really dies unless there's visual confirmation of the character's death (and even then they're still sometimes brought to life).
It's not farfetched to believe that instead of being disintegrated by the portal explosion, he was transported to another location. I remember that there was one part in which poor Alexei was explaining what the Russians were doing. He said that they have been constructing "key" or portals all over to find a stable one that could lead to the Upside Down.
What if these "keys" or portals don't just lead to the Upside Down, but can actually teleport anyone who goes through to another "key" or portal elsewhere (in this case, one in Kamchatka, Russia). That's how Hopper would have accidentally found himself in the middle of Russia.
The Return Of The Demogorgon(s)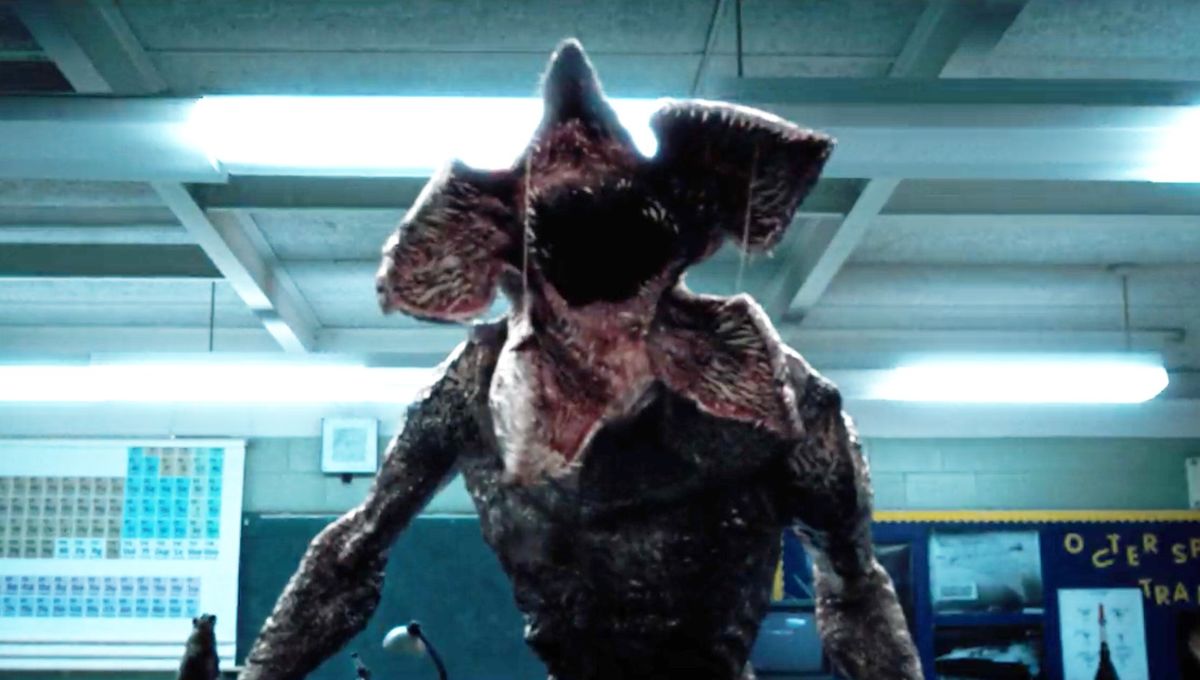 In Stranger Things 1, the gang faced a single lone Demogorgon and barely scraped through with their lives. Now the Stranger Things 3 post-credits scene has established that there are more Demogorgons out there.
What if the Russians are looking to weaponize these Demogorgons? An army of Demogorgons sounds more menacing than just a single Mind Flayer, and they could pose a much bigger threat in Stranger Things 4.
In my opinion, the Mind Flayer was disappointingly not terrifying in Stranger Things 3, which could be attributed to the way the writers decided to go the Invasion Of The Body Snatchers route of using human body possession. The Demogorgon's return would be much welcome.
What Are The Russians' Plan?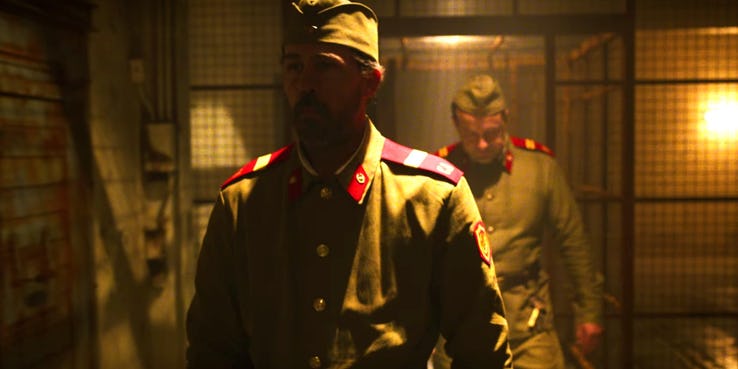 We never did find out why exactly the Russians were trying to open the portal to the Upside Down. They were extracting some kind of green goo acid that could potentially be a power source or weapon of some kind. That's all we know. Perhaps the full extent of the Russians' plan will come to light in Stranger Things 4.
More People With Psychic Abilities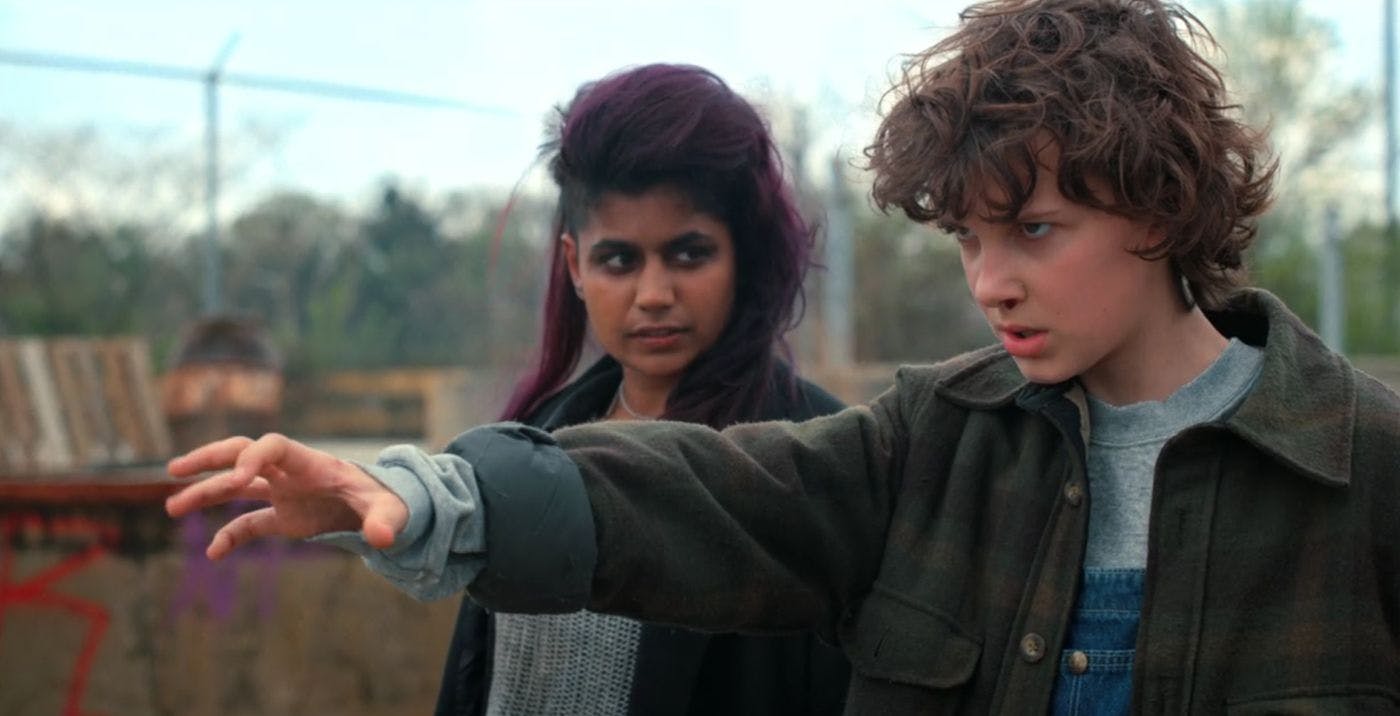 Remember when we met one of Eleven's psychic siblings back in Stranger Things 2 (in that pretty horrible episode)? Her name was Kali and she was originally designated Eight. The direct implication of that is that there are more people with psychic abilities out there we (and the Stranger Things gang) have yet to meet.
What if the Russians actually managed to get their hands on one or many of these psychics? Perhaps that's how they're successful in controlling the Demogorgons (besides keeping them in metal cages), by using the abilities of these psychics to keep them in line.
Now that Eleven has seemingly lost her powers, the gang will need to recruit or assemble these other psychics to stop the Russians in Stranger Things 4. Finding them might be the key to Eleven re-activating her powers.
---
So, there you have it, folks. We still have no idea when Stranger Things 4 will be releasing but things will never be the same again for the gang. Stranger Things creators the Duffer brothers have previously stated that Season 4 or 5 would be the last, especially since the kids are all growing up into adults soon.
Stranger Things Season 3 is now streaming on Netflix.
---
Related