The world championship of fighting games – EVO 2019 is just around the corner. And with it comes the inevitable buzz, speculation, and discussion of which players will be the ones to take home the fame and glory of becoming the EVO world championship in their respective games.
First up, let's take a look at Street Fighter V.
Fighting In The Streets
Although the Capcom Pro Tour has superseded EVO as being the yearly Street Fighter tournament with the biggest prize pool, the EVO championship title for Street Fighter still holds more prestige among the Street Fighter community due to the traditional open bracket format and the fact that it's still the biggest fighting game event in the world right now. Whoever wins the championship at the end, they'll have to come on top of 1929 competitors.
And although the tournament registration numbers aren't as high as previous years, the level of competition is certainly higher than ever before with the current competitive scene currently boasting the highest percentage of elite international players we've ever seen.
When it comes to the all-out battle royale that is the EVO tournament bracket, it's almost impossible to predict who will even emerge from pools to compete in the spotlighted top 8.

The open nature of the tournament and the aforementioned legion of elite international players mean that nobody, not even the so-called Japanese gods are safe from elimination in the early stages of the tournament – as we have seen over and over again in recent years.
Even so, there is a handful of competitors that we'll be keeping our eye on, and have the momentum going into EVO which give us that extra bit of confidence that they'll make it to the end. Here are our picks for the top 5 Street Fighter V EVO 2019 championship contenders.
Honourable Mentions
Before we get to our top 5 picks, it's important to note that there will be quite a few notable names missing from our list. This is only natural given the fact that pretty much all of the top players from across the world will be attending the tournament. Each and every one of them technically has the chance to win it, but we couldn't possibly cover every top player attending the tournament. Regardless, the fighters mentioned below do have an edge over the rest of the top players.
Our honourable mentions include the following:
CYG BST | Fuudo
One of the most consistent Birdie/R.Mika players on the CPT circuit this year and the 2nd runner up at EVO 2018. Unfortunately, he hasn't quite been able to break the barrier and finish in 1st place when it comes to major tournaments. EVO could very well be his moment, but as of right now there are other top players who have more momentum going into the tournament.
NVD Phenom
One of the top-ranked players in Europe who has been playing extremely well after switching to Karin this season. Like Fuudo, he hasn't quite managed to clinch a top spot in any major tournaments yet, but the way he's been playing just gives us that nagging feeling that he might be on the cusp of a major tournament win.
And now, the top 5 for Street Fighter V for this year's EVO.
5. Machabo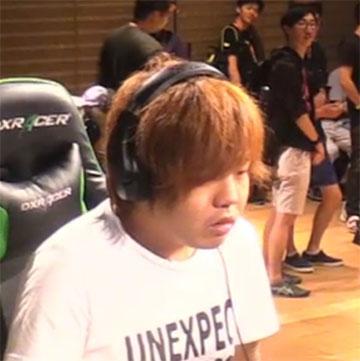 Though he's been well known as a top player in the Guilty Gear scene, no one could have predicted that Machabo would suddenly appear as the undeniable breakout star of this year's CPT season thus far.
Machabo has been going on an absolute rampage starting around May of this year when he won Battle Arena Melbourne before going on to get top 8 at 4 consecutive CPT premier events, finishing in 3rd place at Combo Breaker, CEO, and most recently, Versus Fighting.
Those last 3 tournaments are easily among the biggest tournaments in the world outside of EVO, and being able to finish in the top 3 of massive events with such consistency is something that we rarely see, even from the most talented of players.
The momentum Machabo is carrying into this tournament is certainly undeniable, and he has plenty of reason to feel confident given that he's already beaten the likes of Tokido, Sako, and Fuudo in major tournaments.
Having said that, Machabo doesn't quite have the same Street Fighter EVO experience as the other players on this list, and he may also run into problems due to the fact that he hasn't demonstrated the ability to play a character other than Necalli – who may be prone to some bad matchups if Machabo gets an unlucky draw during the bracket.
We'll have to wait and see whether Machabo is able to survive pools without incident and make it to the later stages of the tournament, but if he does, then he could very well end up taking the whole thing.
4. Fujimura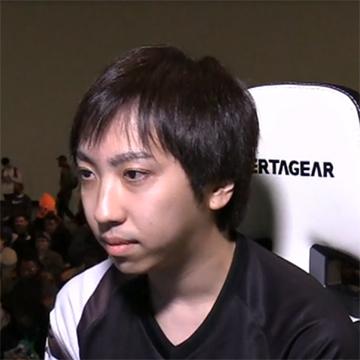 When Ibuki received her first set of major nerfs in the season 3 patch of Street Fighter V, everyone was convinced that her reign of terror was over. That was only until Fujimura established himself as one of the current top players in the world while demonstrating that the latest version of Ibuki was perhaps even scarier than she was before.
Currently sitting in 4th place of the CPT rankings, the name of the game has been consistent domination for Fujimura. That's not to say that he's won every single major tournament outright, but when Fujimura wins, he always seems to do so in an extremely convincing fashion.
After finishing 2nd and 1st at his last 2 premier events (CEO and Taipei Major), Fujimura looks as ready as ever to win EVO. We find it hard to believe that he'll have much trouble reaching top 8 given that he's already done so at EVO 2016 and 2018.
3. Tokido
The winner of EVO 2017 and last year's runner-up. If anyone has made their case for being the world's greatest player in the lifetime of Street Fighter V, it's Tokido – a man who needs no introduction for anyone who's been the least bit interested in the competitive fighting game scene for the past decade.
Though he's always been considered to be one of the Japanese gods of fighting games, it's been his performance over the last two years that have really cemented his status as the preferred candidate for the title of "best player in the world".
He might not quite have surpassed Daigo Umehara as the "GOAT" of the FGC, but Tokido has certainly proven himself to be a worthy contender for the title of "Best in the World", by achieving incredible results in an era where the level of international competition is higher than ever.
While he could be considered by many to be the statistical favourite to win EVO outright based on previous performances, it just so happens the current level of competition on the international circuit is so intense that there are still 2 more players which arguably have more momentum going into the tournament. Regardless, we don't have any doubt that Tokido could still make an appearance in grand finals this year.
2. Bonchan
The entire Street Fighter V era has been incredibly tough for Bonchan. Though he's always been considered one of the very best Japanese players and has managed to finish as the first runner up at EVO for Street Fighter IV, he was one of the notable top players that had the most trouble adapting to the newest iteration of the game.
Known best for his immaculate Sagat play, the offence-oriented meta of Street Fighter V and the lack of characters that fit Bonchan's signature playstyle, unfortunately, resulted in him struggling to achieve any significant results throughout the first three seasons of the CPT. Even when Sagat was released as a DLC character for season 3 a year ago, Bonchan still struggled to find his footing due to Sagat's apparent weakness in competitive play relative to the rest of the cast.
Despite all the hardship, Bonchan has stayed devoted to the game and in 2019 it appears as if he has finally reclaimed his former place at the top of the competitive ladder.
He's had to make massive adjustments to his playstyle and gameplan – developing an entirely new Sagat playstyle while also embracing Karin as a primary character.

Underneath all those adaptations, we still see that highly calculative, patient and strategic player that we absolutely loved watching a few years back.
After beating Punk in the grand finals of the Versus Fighting premier CPT tournament, it would appear that Bonchan is on the top of his game, and this year is as good a time as any for us to finally see him back in the grand finals of EVO.
1. Punk
You might be wondering at this point – "Well if Bonchan just beat Punk at Versus Fighting, then shouldn't Bonchan be the favourite to win EVO?".
Think about it this way: Punk might be the most talented player that we have ever seen in the history of Street Fighter. And if you've been paying attention to his journey thus far, you'll know that even with his recent loss, he could still easily be the favourite to win this year.
When he first burst onto the scene in the 2016-2017 season, many people had him pegged him as the favourite to win EVO. Unfortunately, it was not to be, as the heavy expectations of the American fans and Punk's own inexperience relative to his opponent ended up working against him in an unforgettable grand finals set where Tokido reset the bracket against Punk before crushing him in 3 straight games to win one of the most memorable EVO championships of all time.
Following his defeat, Punk went through a severe crisis, losing his previous dominance on the tournament circuit, switching characters to Cammy and ultimately performing very poorly at EVO the following year.
Now, like Bonchan, Punk has regained his confidence in his skills as well as his original character: Karin, and he's been looking stronger than ever – if that's even possible.
Bonchan's feat of beating Punk from the losers bracket at Versus Fighting was incredible, but Bonchan and the other Japanese players have admitted on record that Punk is currently on a completely different level from every other top player at the moment. Bonchan himself had to spend dozens if not hundreds of hours training and forming a strategy specifically to defeat Punk.
Now that Punk has lost to Bonchan's "Anti-Punk" strategy once, the chances are that Punk will be studying the footage and developing his own countermeasures, resulting in Bonchan ultimately having created an even more terrifying player than before. It also doesn't help that the Japanese players have been openly discussing Bonchan's strategy on stream, giving Punk plenty of material to study heading into EVO.
Regardless of results or tournament environments, we know one thing for sure – there is no player with a competitive spirit fiercer than Punk's, and you can guarantee that he's motivated.
Top image credit: Polygon