Disney Plus will be arriving in Malaysia on the 1st of June with a price tag of RM54.90 for three months. Disney+ Hotstar Malaysia offers a variety of content, a lot of which are exclusive to the streaming service. It's home to Disney classics, Marvel and Star Wars stuff, as well as other interesting content that's fit for the entire family to watch.
Here are my recommendations for what to watch on Disney+ Hotstar Malaysia. While we may not be sure what the full list of shows are on the Malaysian version, it's safe to assume that the top Marvel, Star Wars, and Disney premieres and content, from recent to old, will be available.
The Mandalorian Seasons 1-2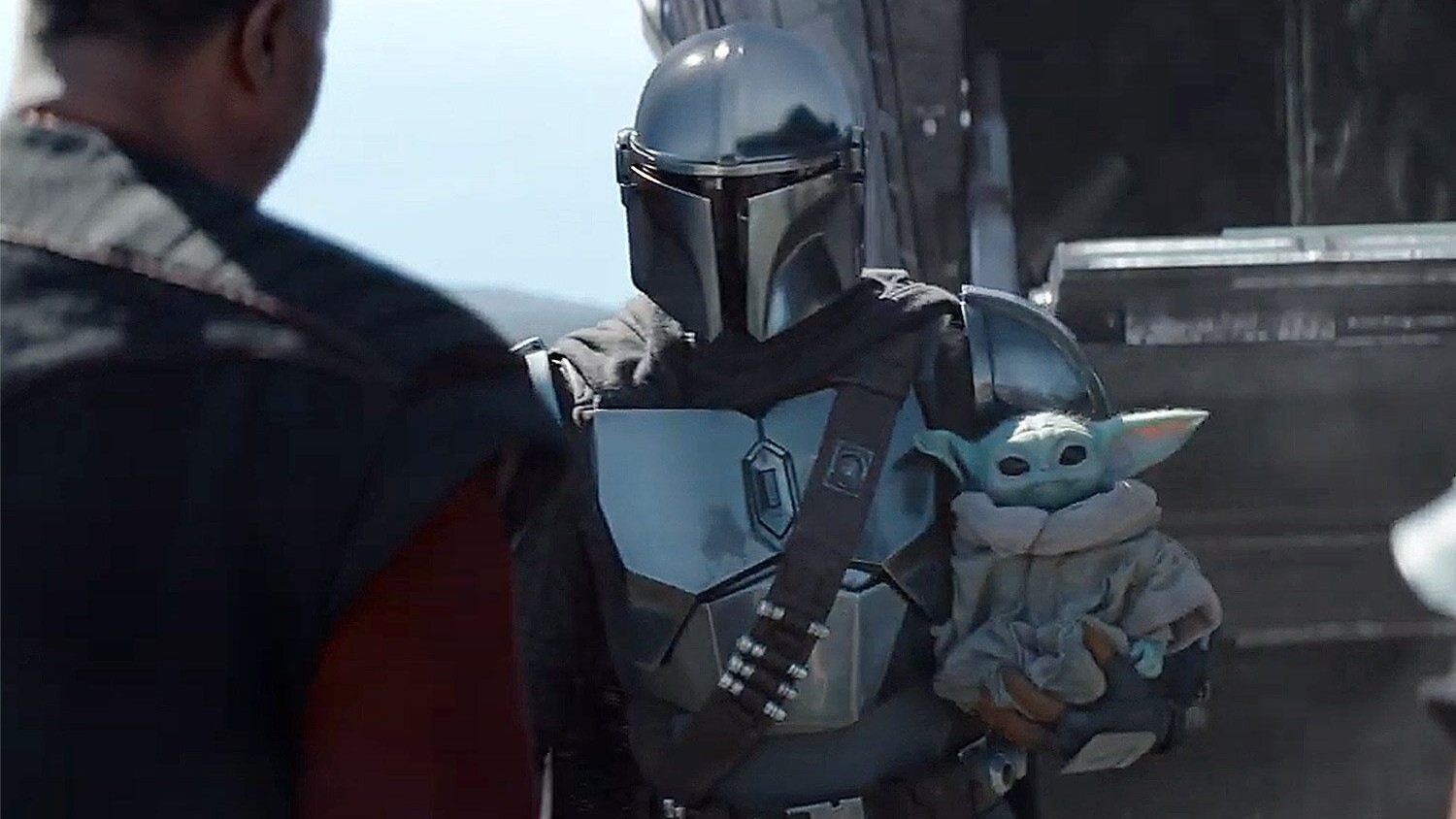 Even if you've never watched The Mandalorian before, chances are that you've probably seen Baby Yoda Grogu on the Internet. If not for the sheer cuteness of Baby Yoda, this show is not only jam-packed with Star Wars easter eggs and references for long-time fans of the franchise, but it also substantially adds to the franchise lore.
This is the first-ever live-action Star Wars TV series, and suffice it to say, it's a success. There are currently two seasons of The Mandalorian to watch, with the third season and a spinoff series (The Book Of Boba Fett) starring the iconic bounty hunter Boba Fett on its way.
You can head on over here for our analysis of The Mandalorian Season 2 ending and post-credits scene, as well as what the future might hold for the series moving forward.
Wandavision Season 1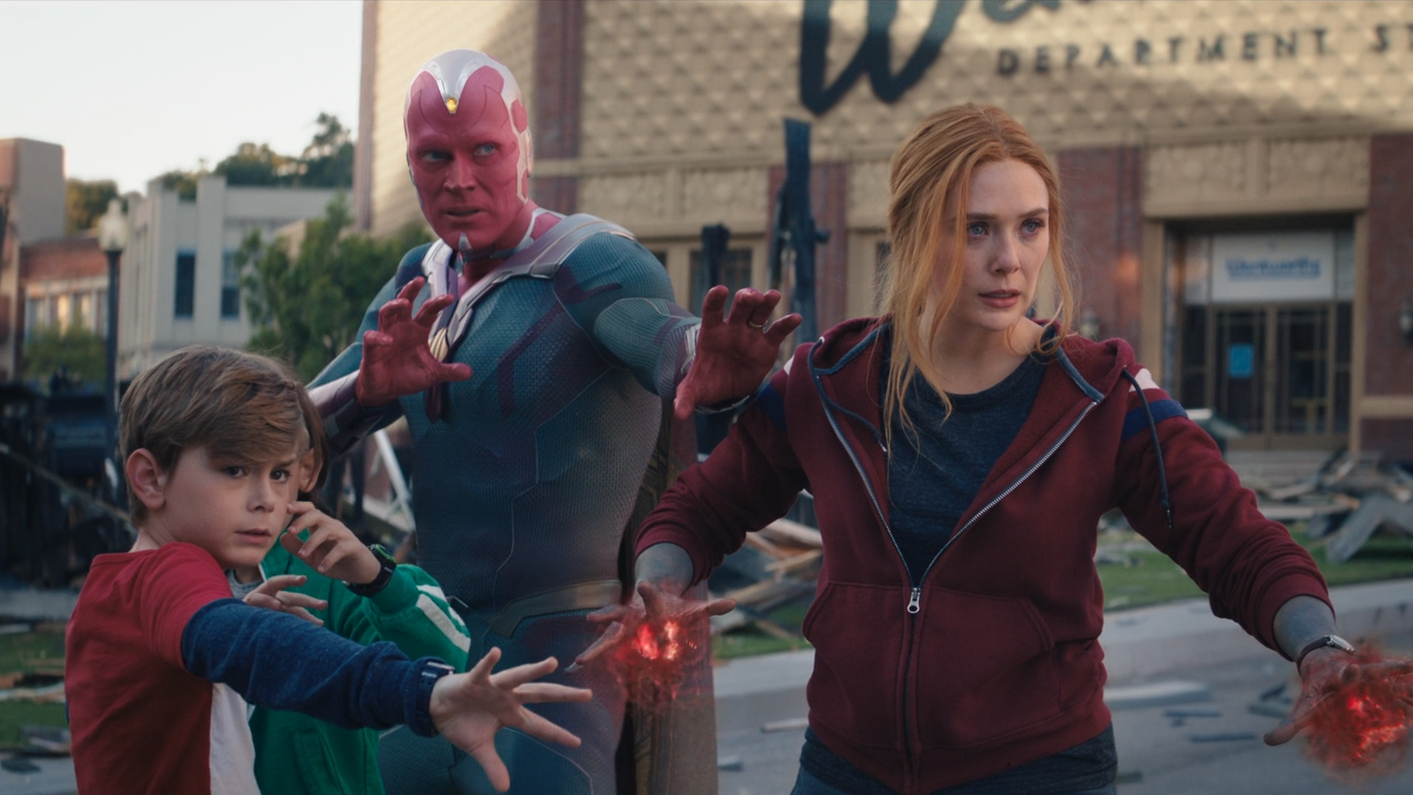 Wandvision has the distinction of being the first-ever TV series under Marvel Studios, and it turned out to be just as good as any of the Marvel Cinematic Universe in terms of production scale and quality. With a focus on reality-bending hijinks and on Elizabeth Olsen's Wanda Maximoff AKA the Scarlet Witch, this is a must-watch for any MCU fan looking forward to the future.
You can check out my previous breakdown and easter egg articles for WandaVision Episode 1 and 2, Episode 3, Episode 4, Episode 5, Episode 6, Episode 7, Episode 8 and Episode 9.
Star Wars The Clone Wars Seasons 1-7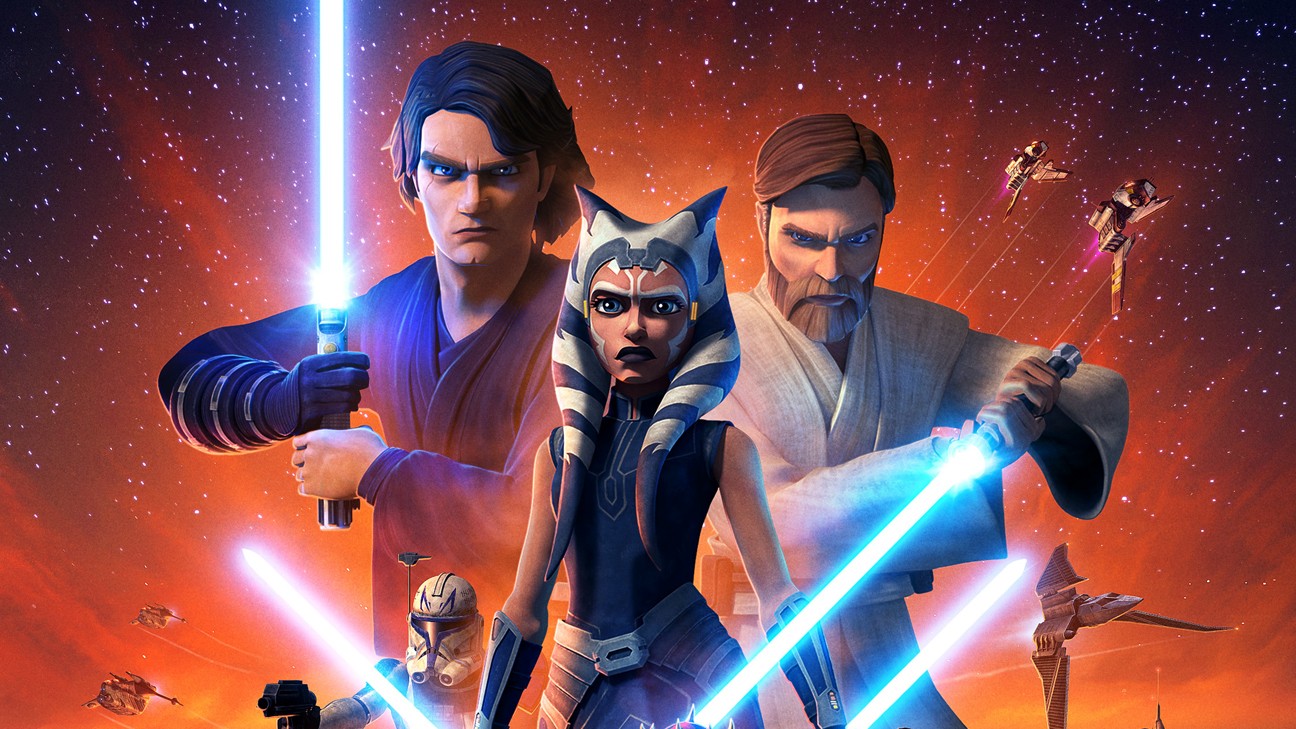 Star Wars The Clone Wars ran for years since 2008 but no one (except the truest Star Wars fans) really cared until it turned out that The Mandalorian had a lot of connections with this animated series. Now that it has ended its run with a whopping seven seasons, viewers will now be able to experience the entire 100+-episode saga that chronologically takes place between 2002's Star Wars Episode 2 Attack Of The Clones and 2005's Star Wars Episode 3 Revenge Of The Sith.
The Falcon And The Winter Soldier Season 1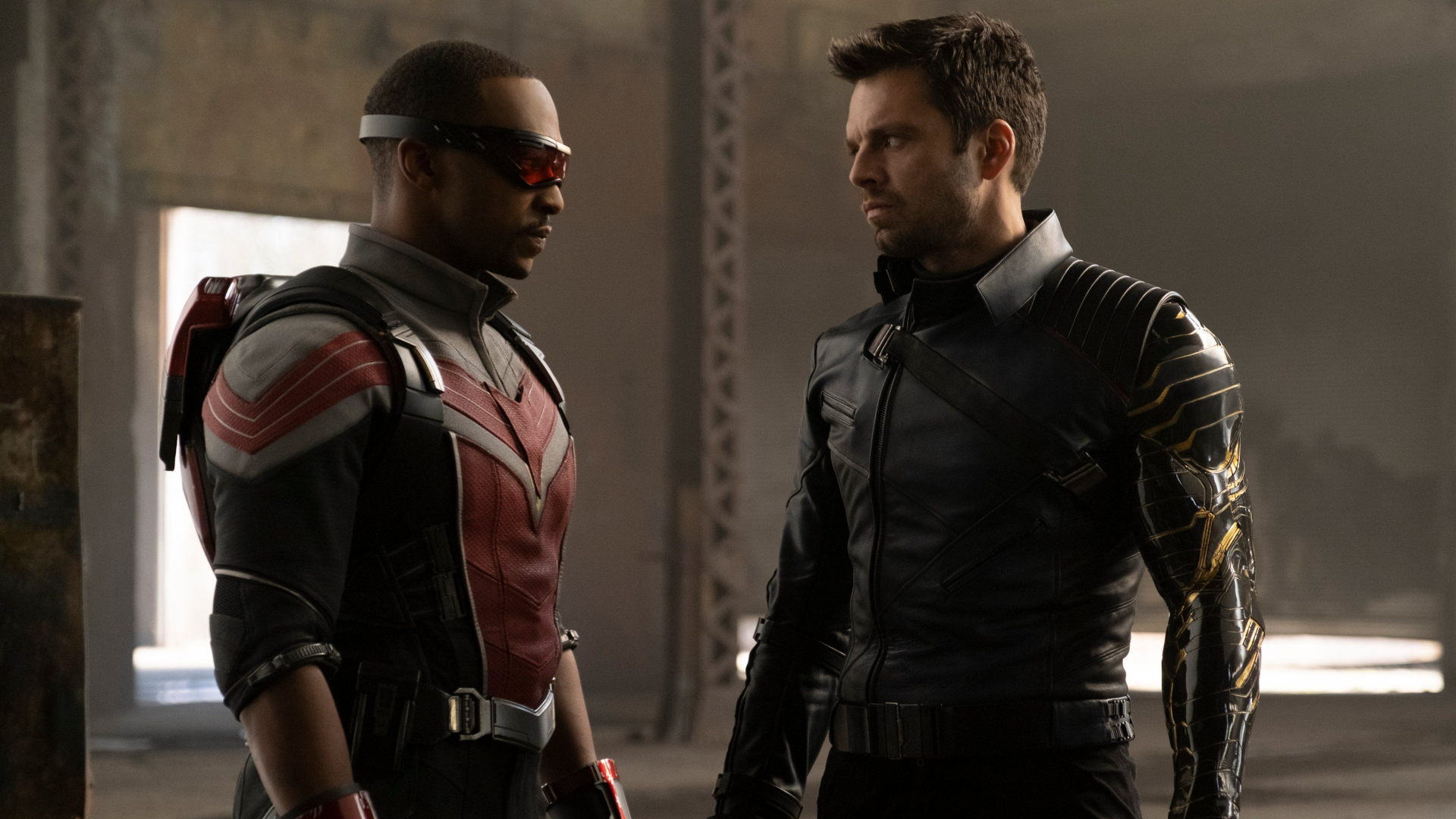 The Falcon And The Winter Soldier is essentially the rise of a new Captain America, and while I won't spoil who it is, you'll probably already know by now. This series is another great example of an MCU TV series successfully developing a supporting character from the movies and giving them their own full-fledged stories.
You can check out my previous breakdown and easter egg articles for The Falcon And The Winter Soldier Episode 1, Episode 2, Episode 3, Episode 4, Episode 5, and Episode 6. If you want a non-spoiler guide to The Falcon And The Winter Soldier, you can head on over here.
Star Wars The Bad Batch Season 1 (Ongoing)
If you're hankering for more animated Star Wars goodness after watching The Clone Wars, Star Wars The Bad Batch is currently five episodes into its first season. It's set between 2005's Star Wars Episode 3 Revenge Of The Sith and 1977's Star Wars Episode 4 A New Hope.
Ejen Ali (2 Seasons And A Movie)
Ejen Ali is one of the most popular animated series to be produced by a Malaysian studio (WAU Animation), featuring protagonist Ejen Ali; a secret agent of the clandestine organization M.A.T.A. The animated series already boasts two seasons (both of which are currently available on Netflix) and a feature-length movie.
It is praiseworthy for featuring some of Malaysia's best 3D CG action sequences yet. In addition, its unique techno-futuristic setting is perfect for the series' excellent world-building and characters.
Hamilton
Hamilton is a live stage recording of the 2015 Broadway musical, but this was the only way most of us outside of the U.S. could even catch the acclaimed musical. Oh, and what a musical it is. The cast, performances and music make for a stellar two hours and 40 minutes of sheer delight and an awe-inspiring show.
If there's one thing that proves how good Hamilton was, we listened to the songs so much for the rest of the year that it was our most listened music album on Spotify for 2020. It's just that good. Hamilton is something that needs to be experienced, even if it's just a recorded performance.
The Mighty Ducks: Game Changer
A 12-year old kid forms an underdog ice hockey team with the help of former Mighty Ducks coach Gordon Bombay, who is a shell of his former enthusiastic coach-like self from the past films. It's a continuation of the famous Disney sports feel-good movie trilogy, now with a new cast to help bring the series further.
Imagine Cobra Kai restarting the Karate Kid franchise, but now with ice hockey: That's The Mighty Ducks: Game Changer in a nutshell. Fun for the whole family if you're into these sort of "reboots".
The Simpsons Season 1-8
The best versions of America's famous comedy family are now available for streaming on Disney+ following the Fox buyout from the House of Mouse. Forget about the Zombie Simpsons seasons: the early 90s episodes features the best jokes and social commentary ever found in US-made sitcom television history.
Thanks to Disney+, you can watch classic episodes like "Homer At The Bat" (Season 3), "Deep Space Homer" (Season 5), and "Marge vs. The Monorail" (Season 4) that honestly still resonates to this day.
Gravity Falls
The influence & importance of this weird-yet-engrossing Disney show in future animation shows since 2012 onward cannot be overstated. Gravity Falls is a landmark genius series featuring trouble-making kids dealing with the supernatural, with a ton of clever pop culture jokes here and there to keep the unique insane flavour going.
Star Vs. The Forces Of Evil
Imagine Sailormoon and Card Captor Sakura made by Westerners, but with its own bizarre sense of humour not unlike Gravity Falls. That's Star vs the Forces of Evil and it's a fast-paced riot from start to finish.
The main character Star is part insane and part energetic, counterbalanced by the reserved but headstrong Marco as they partake in many interstellar and fantasy adventures set in Earth and beyond. Plus, you get tiny dogs shooting lasers from their eyes as a recurring visual gag; what's not to love.
DuckTales (2017 Remake)
This reboot made me forget about the classic 80s series. Look, the old show was good and all, but goddamn if this new series up the ante, the animation, and the overarching plot of the McDuck extended family and its many, many globetrotting adventures.
Not only did it fit deep cuts like the Three Callaberos and Darkwing Duck into the new canon, but it also answered the eternal question about Huey, Dewey, and Louie's parentage. Suffice to say, it delivers that burning inquiry in spades.
---
Shows That Aren't Available On The Malaysia Disney+ (Yet)
X-Men The Animated Series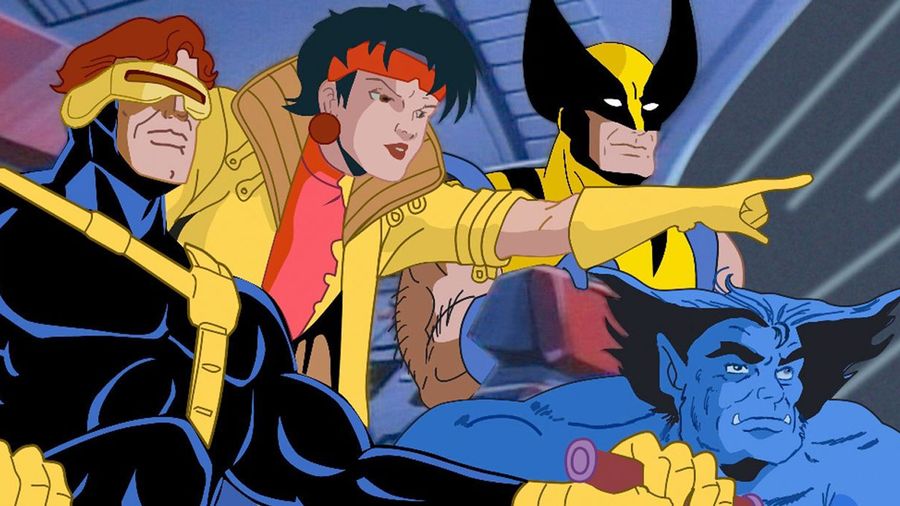 All kids growing up in the 90s and early 2000s grew up with the classic X-Men The Animated Series. It's still one of the best adaptations of Marvel's Children of the Atom outside of the comics, even with all the live-action movies out there.
Also, don't tell us you don't miss that catchy theme music from the series' opening?
Gargoyles
Remember Greg Weisman, the guy who produced and created DC's Young Justice and Marvel's Spectacular Spider-Man on television? Well, he got his start with this 90s animated show called Gargoyles, and it was the direct competitor to the likes of Fox's Marvel offerings and Warner Bros. Batman: The Animated Series.
In some regard, Gargoyles came out on top at times with its epic story of mythical gargoyles out of time and defending 90s New York from evil. It also introduced the world to the deep and menacing voice of Keith David who did main gargoyle hero Goliath.
This underrated animated show featured the best kind of character work, storytelling, and action that paved the way to future shows like Nickelodeon's Avatar.
Related