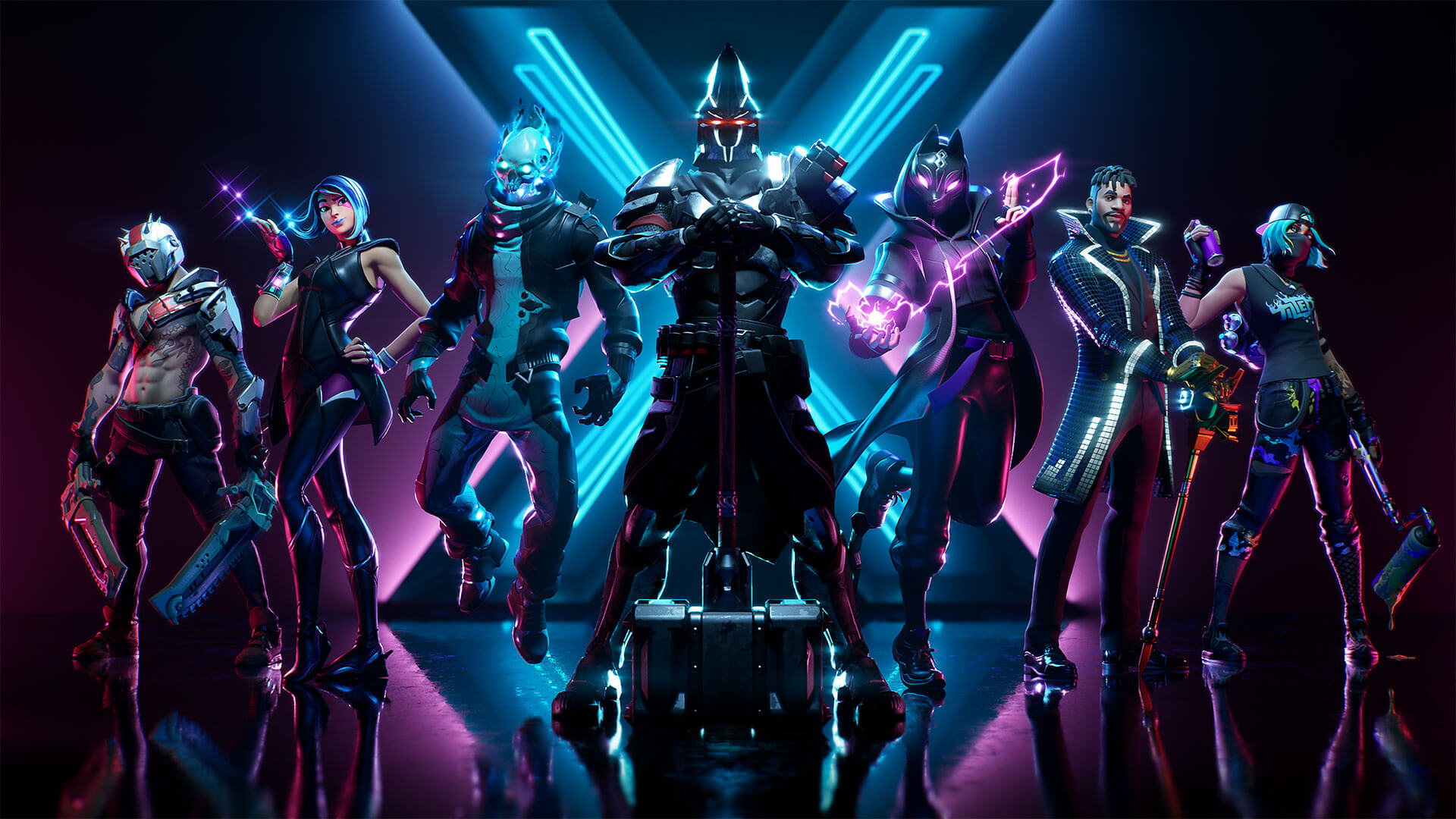 by in
Fortnite Season X just dropped and if you've watched the story trailer (embedded below), then you'll know that this time there's a mix of an old and new things coming to the game. Let's check them out.
The Visitor's Rocket
After Jonesy gets blasted by the floating sphere that forms atop The Vault, one of the first few things he sees is a rocket flying past him. It's the same rocket that The Visitor used to create the rifts we saw in Season 5.
Kevin the Cube
Right after Jonesy floats past the guy wearing the skeleton costume eating popcorn, we see the all too familiar sight of Kevin the Cube. One of those white butterflies from the white dimension that we entered after Kevin exploded also makes an appearance.
Peely Remembers
Near the end of Jonesy's journey of floating through the strange dimension, we get to see our old friend Peely the giant banana once more. In case you forgot, he was turned into a drink after taking shelter under a bunker with Jonesy. So it should be easy to understand why he's keeping an eye on Jonesy this time.
The Meteor Comes With Gifts
At the end of the trailer, Jonesy finds himself right in front of the Dusty Depot, just before the meteor in Season 3. Observe that the meteor is actually surrounded by items and random pieces of the environment. One of the things is the newly introduce B.R.U.T.E. two-player mech.
Conclusion
After the Volcano Eruption event, it seems that Jonesy has become one of the few individuals who have traveled both directions in time. He came to the future after hiding out in a bunker and now he's transported back in time through an explosion.
It seems we'll be returning to a pre-Season 3 meteor strike world but with all the new items that have been introduced since then. Gotta admit, it's a smart way to do a reset.
Noticed anything else interesting from the trailer? Comment below and let us know!