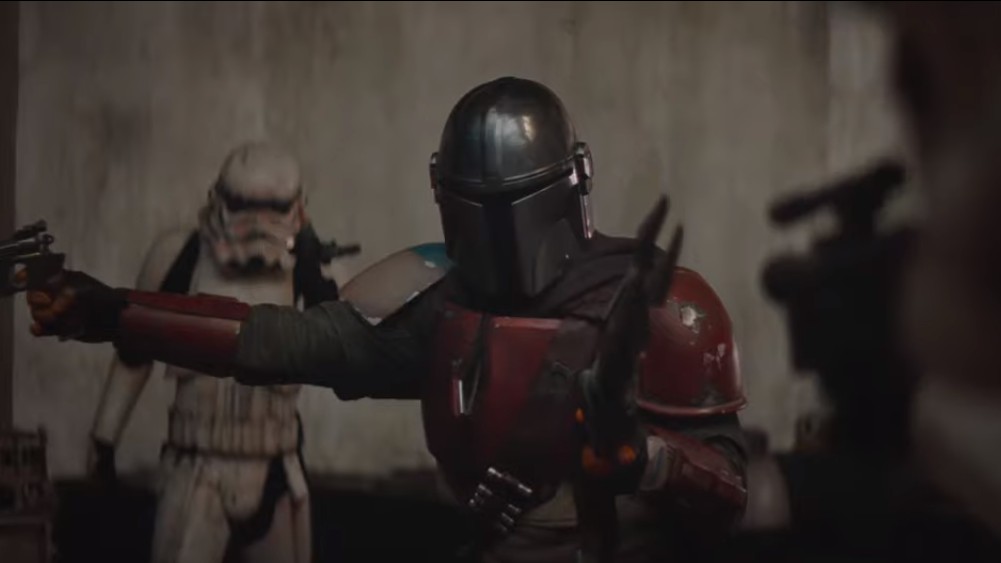 by in
At D23 2019, Disney has finally revealed the first trailer for the upcoming Star Wars' The Mandalorian live-action series. From the looks of it, it looks like a gritty spaghetti space western with dark elements clearly inspired from 2016's Rogue One: A Star Wars Story.
This is especially apparent in the many tense shootout scenes seen in the trailer, as well as the official but unexpected return of Rogue One's Death Troopers. It also looks like the protagonist in The Mandalorian will be facing the remaining remnants of the Empire, who somehow still have some of their Death Troopers left.
It will take place between the events of Star Wars Episode VI: Return of The Jedi and Star Wars Episode VII: The Force Awakens. The show seems to be focusing on the underbelly of the Star Wars universe, and the bounty hunters that populate it.
It's interesting that we get to see several shots of The Mandalorian's ship, Razor Crest, in action. Those dogfighting scenes look as good as they do in the movies, which is mighty impressive for a TV series.
The Mandalorian stars Narcos' Pedro Pascal as The Mandalorian, Gina Carano as Cara Dune, Carl Weathers as Grief Carga, and more. It is slated to debut on Disney Plus starting from 12 November 2019.
In the meantime, check out the trailer below.
---