[Report] This Official Diablo Artbook Ad & Tweet Confirms Diablo 4 & Diablo 2 Remaster [Update]
It's official, I guess? Does "our suspicions are confirmed" sound about right? There's going to be a Diablo 4 according to this alleged bit of news.
Website Gamestar.de reported (via Reddit) that a new artbook, "The Art of Diablo", will be released shortly after this year's BlizzCon. The ad on an upcoming issue of Gamestar magazine, due out 23rd October, stated the following (translated from German): "featuring more than 500 artworks from Diablo 1, 2, 3, and 4".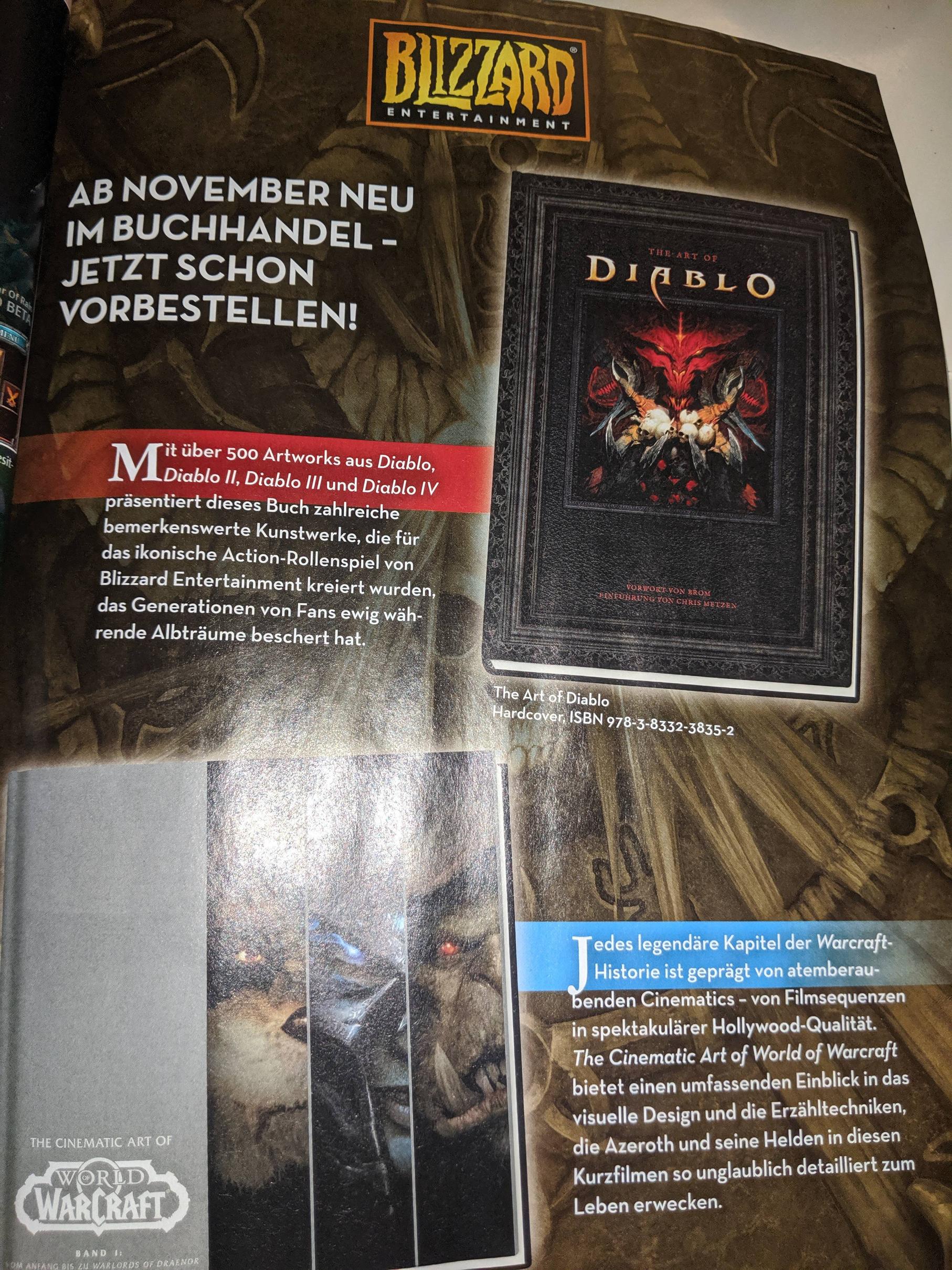 The book is written by the company's senior in-house writer Robert Brooks; it will also be out this November. Also, since the magazine will be out this week, there's a good chance we'll get a Diablo 4 teaser followed by a major reveal at this year's BlizzCon.
[Update]: Twitter user Metro, known for his track record of confirming BlizzCon leaks, said that not only Diablo 4 will be announced, but a Diablo 2 remastered is in the works.
I do wonder if it's enough to quell the current anger the company is facing right now. 
[Update 27/10]: Here's an excerpt of Lilith, one of the antagonists who will be appearing in Diablo IV.