Imitation is the sincerest form of flattery. Such is the case of PC-making company Dell and Alienware who are happily fluffing up Nintendo with their latest PC idea.
The company recently revealed the Concept UFO during this year's Consumer Electronics Show in Las Vegas. Take a look: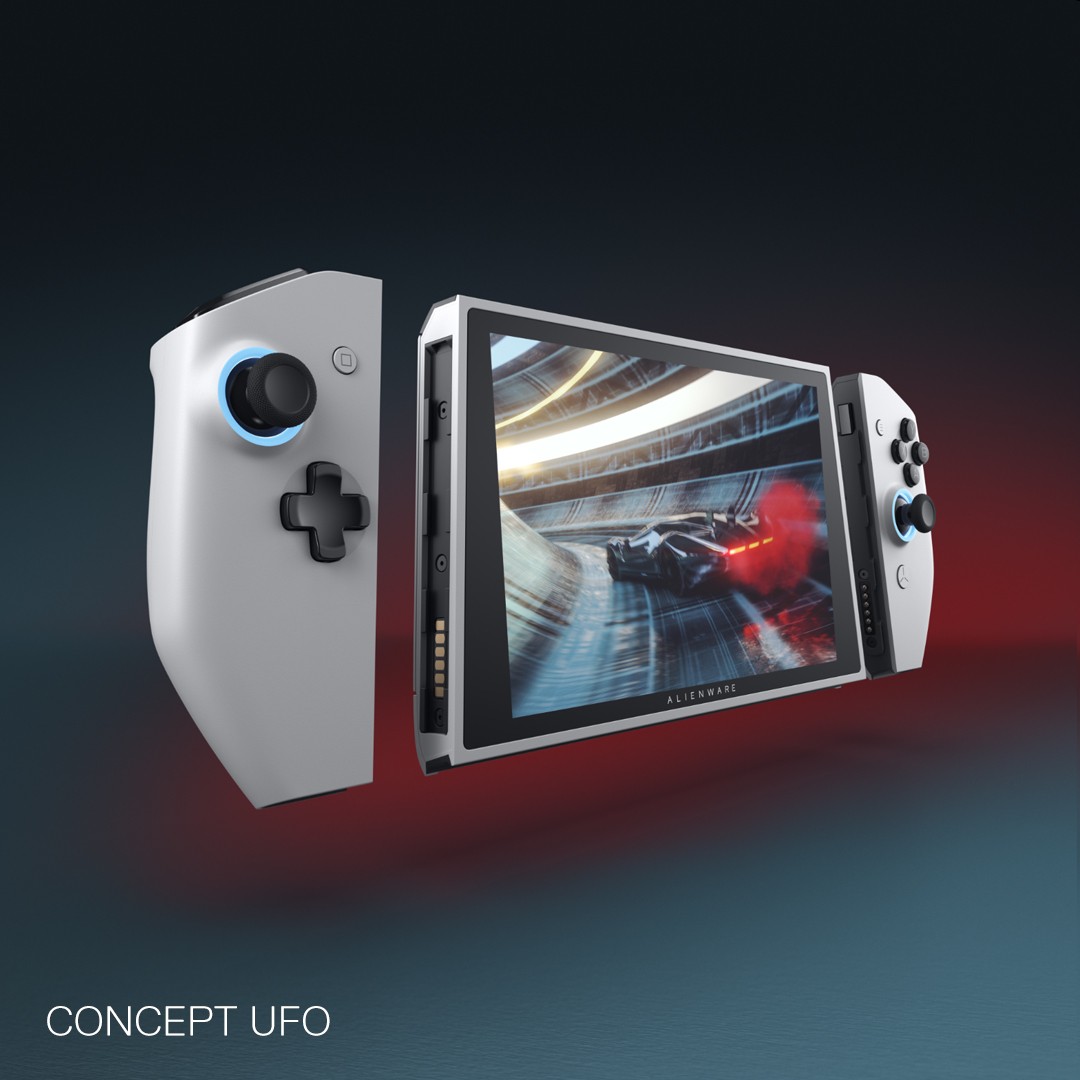 Yes, it's drawing huge inspiration from the Nintendo Switch, right down to the detachable left and right controller pieces. This being a concept and prototype, Dell and Alienware aren't revealing anything else like hardware specifics, battery life, and other details.
However, the prototype is made available to playtest at the show floor this week. It's currently running Windows 10, features an eight-inch 1200p display, and weighs less than 1kg. It also has USB-C ports that let you connect a keyboard and mouse setup. Hear that, Nintendo? Why not do that for your next iteration of the device so we can rid ourselves of your dock?
Anyway, you can play Rocket League, F1 2019, and Mortal Kombat 11 on this portable PC at the show floor.