505 Games and indie studio have teamed up to bring back the Drawn To Life series after 11 years of hiatus and Scribblenauts nonsense that spawned from it. And so far, the latest sequel that's a long time coming, subtitled Two Realms, is basically retaining its charm while maintaining its build-a-hero concept.
The gist is this: you play a chosen hero who has to help solve problems in both the human and cat-people realm by entering their mind palaces and solving three stages of platforming and enemy-bonking. Usually, the third stage of these sections will have you placing enemy toys anywhere in the 2D space so that you can advance to the goal easily.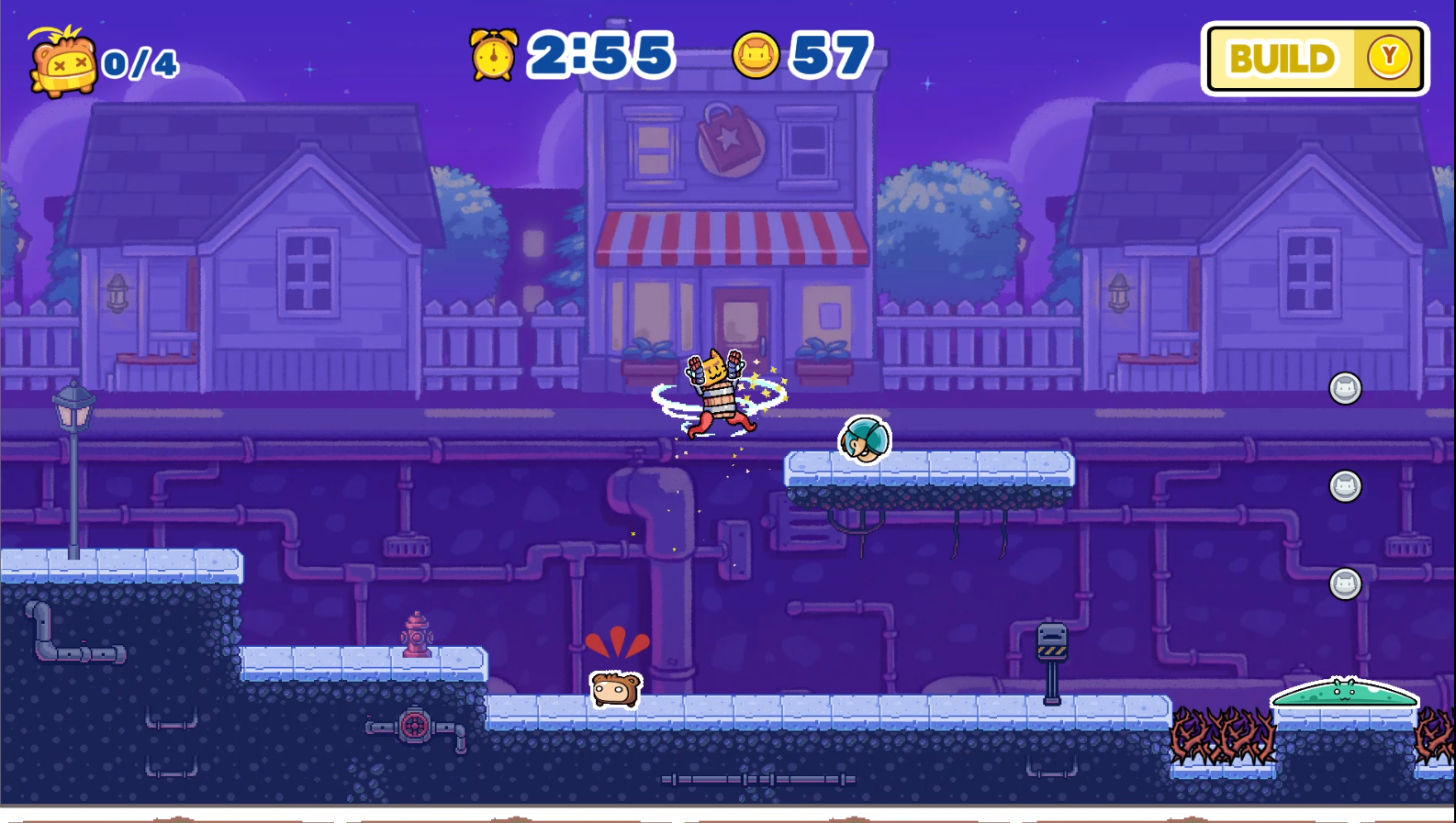 While the earlier stages are easy, they can get pretty tricky later on. The difficulty curve can be challenging if you don't familiarize yourself with the game's platforming mechanics and physics. So far, the controls seem standard and workable; you jump, you do a spin, and you can do a ground pound. Fun stuff, but it does get better with the third stage since you have to start placing objects to help your progress. For example, I placed a cannon toy onto lone platforms so that they can shoot out bullets that my character can jump on to advance forward and upward.
The big hook here is you can draw and create your own hero. I basically took a cat humanoid template and replaced its limbs with more…esoteric functions. Also, he wears a hockey mask near the end of the gameplay clip I took below, appropriately in nighttime segments.
The other hook, of course, is its art style, aesthetics, and music. It's just whimsical and a much-needed dose of positivity in a year filled with blockbusters. I mean, just listen to some of the music in the platforming segments; doesn't that scream relaxing?
Drawn To Life: Two Realms will be out on 7th December for PC and Nintendo Switch. Stay tuned for our full review.