2020 is a pretty amazing year for gaming, with it being the current-gen console's last hurrah and the arrival of next-gen consoles from Sony and Microsoft. Needless to say, there has been a number of amazing games being launched this year as well as new content being added to existing games to keep the experience fresh.
Without further ado, here are my picks for the top 10 games of 2020.
10. Genshin Impact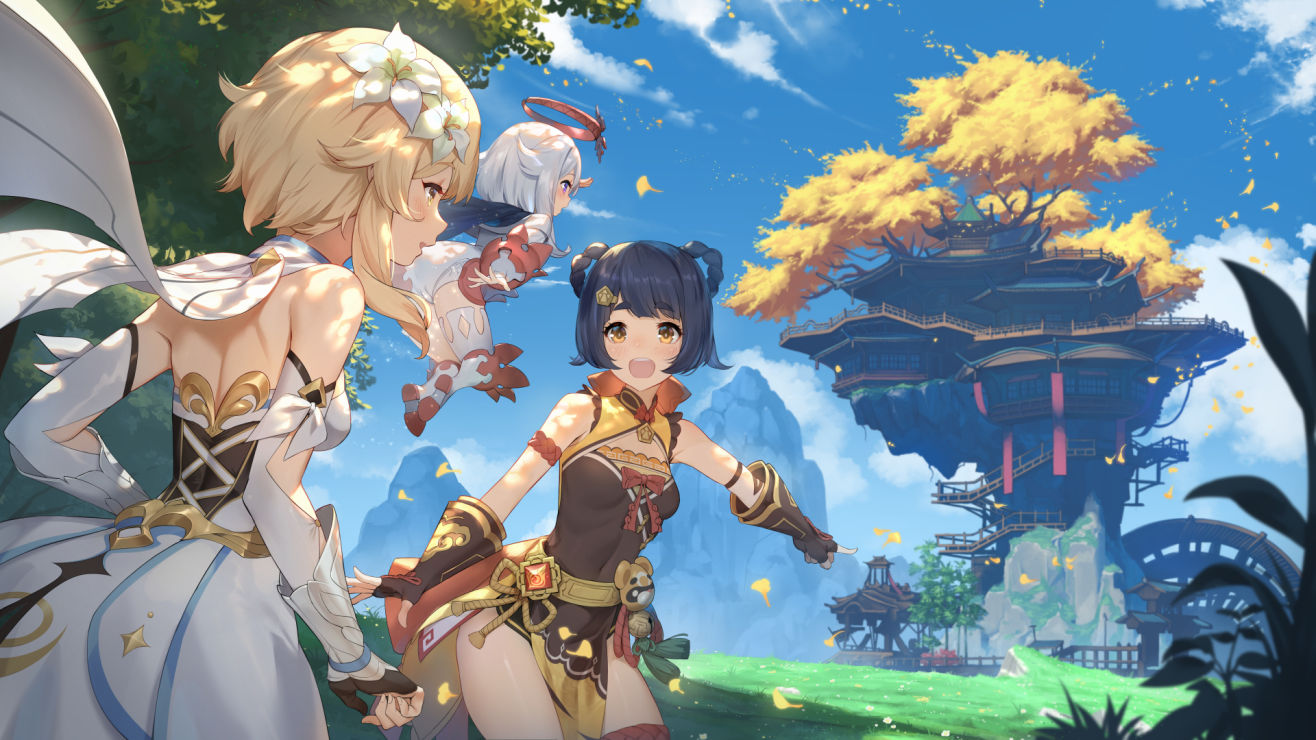 At its core, Genshin Impact doesn't feel much different from action RPGs and gacha games that you can find today. What amazes me about this game is how miHoYo implemented it as the game can be played on PC, console, and mobile.
Making the game more accessible proved to be the right strategy as millions of players flocked to the game. This clearly shows that accessibility can play a huge role in having a successful game launch for lesser-known developers, especially on mobile.
9. Apex Legends
Apex Legends isn't a new game by any means. However, the arrival of Season 7 "Ascension" has given the battle royale game a new breath of life. For starters, you have Olympus, a brand new map that is completely different from World's Edge and King's Canyon as it's set in a floating Utopian city up in the clouds.
Then you have Horizon, a new Legend with a focus on mobility unlike Wraith and Pathfinder as she can take advantage of vertical spaces and a Black Hole ability to trap enemies. Lastly, the addition of the hovercar drastically changes how squads move around the map.
Not only that, the ability to pilot vehicles in the game inevitably leads to that one question every Titanfall fan has in mind; will we see Titans appear in the game sometime in the future?
8. Dreams Universe
Dreams Universe is a rather unique entry in this list as it's more of a game creation tool than it is an actual game. It lets you freely create custom games and assets with its built-in tools but what makes this special is what I believe makes Minecraft popular; user-generated content.
You can enjoy other people's creations and while most of them are underwhelming, there are some hidden gems. I've seen people do a surprisingly accurate recreation of Dead Space, parodies of Death Stranding, and more. It was even enough for Nintendo to issue a complaint as a user made their Super Mario model usable for everyone.
This type of game will improve in value over time as more custom creations are made available for it.
7. Devil May Cry 5: Special Edition
When it comes to the Devil May Cry series, I am a bigger fan of Vergil due to his speed and the use of the Katana. As such, Devil May Cry 5: Special Edition holds a special place in my heart.
Apart from having a playable Vergil, you get The Legendary Dark Knight mode which makes the game more difficult and throws more enemies at you simultaneously. Then you have Turbo mode, which speeds the game up by 20% to give you that massive adrenaline rush.
Lastly, it also comes with visual and auditory upgrades for next-gen consoles for a more immersive experience. All of this turns an already great game into something even better
6. Fall Guys: Ultimate Knockout
Unlike Genshin Impact, Fall Guys is a game that I believe virtually everyone can enjoy. The concept is simple as you simply need to go through a variety of obstacle courses, qualify for the next round, and be the last person standing in the finals.
You can play it alone, and you can enjoy it with friends It's a battle royale game with less emphasis on competition, proving that you don't need realistic graphics or elements to have an enjoyable game. It's just a shame that the game is now overshadowed by Among Us.
5. Marvel's Spider-Man: Miles Morales
When Insomniac Games' Marvel's Spider-Man first hit the PS4, it was every superhero fan's biggest dream. You could finally enjoy a game that truly made you feel like the friendly neighbourhood web-slinger. Building off the events of that game, this one focuses on Miles Morales on his journey to become the next Spider-Man.
While the game itself isn't much different from the original, Miles' Venom powers sets him apart from Peter Parker so much that the original Spider-Man now feels bland in comparison. The game itself is rather short as I managed to complete it in less than 20 hours but the pacing and storyline is just superb. It's definitely not a game you would want to skip out on if you have the PS4 or PS5.
4. The Last of Us Part II
One of the most highly anticipated blockbusters of 2020, The Last of Us Part II is set 5 years after the events of the first game, with there now being a settlement in Jackson County to fend off against the Infected.
Without spoiling the story, it has a larger emphasis on hate and revenge, making it quite the emotional roller-coaster that keeps you hooked all the way to the end. If you have yet to play this, you are missing out on a masterpiece.
3. Final Fantasy VII Remake
When Final Fantasy VII Remake was first announced, I wasn't expecting much from it. If it's just going to be the same game with a fresh coat of paint, I'm not interested. However, it sets a tone for how gamers should view remakes moving forward.
There have been major storyline changes with Sephiroth appearing much earlier than expected, notable characters surviving certain events instead of dying like in the original game, and more. Moreover, you have an enjoyable action-based combat system and expanded elements that make you feel like you're playing a brand new game.
It certainly has me excited for the upcoming sequel to see what's going to happen next.
2. Among Us
When it comes to multiplayer games, Among Us takes the top spot for me. It's a simple traitor game that you can play with up to 9 other friends, but the social element is what makes the game truly enjoyable. This game can turn even the quietest gamers into maniacs as everyone is trying to figure out who the impostor is.
Furthermore, making it available on a wide variety of platforms from PC to mobile devices make it easier for everyone to join in the fun.
1. The Legend of Heroes: Trails of Cold Steel IV
I am a huge fan of JRPGs. Ever since the PS3 era, I noticed that most JRPGs don't last as long as the ones found in previous generations, and I didn't like that. The Legend of Heroes: Trails of Cold Steel IV, along with its predecessors, showed me that there are still games that take up 100 hours or more
to complete the game in full. For this entry, it finally marks the end of the Cold Steel saga and it brings huge roster of characters together, including notable figures from Trails in the Sky and Ao/Zero duology.
If you're a fan of the series, this is the ultimate SFW fanservice you can enjoy. However, if you have yet to experience any of the games in the series but you have a taste for RPGs, this game alone would give you a good reason to play through all of the previous games.
Moving To A New Generation of Gaming
As 2020 comes to a close, we are heading towards a whole new generation of gaming. With notable movements within the games industry such as Microsoft's acquisition of Bethesda, I'm sure there will be plenty of surprises coming next year.
If this year didn't turn out to be as enjoyable as might have expected, there will be plenty of new games to look forward to. From Horizon Forbidden West to Back 4 Blood, there will be something for everyone to enjoy.
Related