PC Gaming Show 2021 features more PC games indie or otherwise, and also Sean "Day9" Plott's mug in-between. We'll skip the latter and just share more of the former since that's what we're here for: video games of the PC variety that are coming out either this year or the next.
Project Warlock 2
The sequel to the throwback 2018 FPS Project Warlock is bringing in more flat sprites, more shooting, and more weaponry for your titular Warlock. Game will be out in Early Access for Steam on 29th July.
Songs of Conquest
The strategy game that's part Heroes of Might and Magic and Age of Wonders, but with a 2D pixel graphical twist, will be out in early 2022. The game features the following four factions:
Arleon: Knights of old battling each other for dominance.
Rana: Ancient tribes fighting for survival in the swamp.
Loth: Necromancers raising the dead to create a glorious future.
Barya: Mercenaries and inventors dedicated to coin and gunpowder.
Songs of Conquest also comes with a story campaign that can be played either local or online, and an in-game editor that lets you create your own campaigns.
Gloomwood
A retro 3D FPS that seems like a throwback to the Thief series. Basically you have guns, but you need to approach enemies through stealth.
Lemnis Gate
Developer Ratloop Canada are creating a competitive FPS that plays out in a 25-second time loop. It'll be out in open beta form this July.
Gigabash
Malaysian-made multiplayer kaiju brawler Gigabash is coming out for PC as well as for PlayStation consoles. No release date yet though.
Rawmen
Burly men who know their way around food play with each other in multiplayer online form. Also coming to PS4/PS5 and Xbox One/Xbox Series.
Orcs Must Die! 3
The Google Stadia exclusive tower defense orc-killing simulator will finally get out of Google jail and land onto PC this 23rd July.
They Always Run
A side-scrolling cyberpunk space western game that puts you in the shoes of an alien bounty hunter. The gimmick? Your bounty hunter has three arms and can multitask be it for killing or hauling cargo for customers. The game is slated for release later in 2021.
Far: Changing Tides
You play a child named Toe who has to explore and survive in a post-apocalyptic world submerged mostly in water. Out for PC and consoles in late 2021.
Dodgeball Academia
3v3 2D dodgeball game where the highest score wins. This one is looking pretty violent, but in a cartoony way, and also comes with a RPG-esque story mode.
Eldest Soul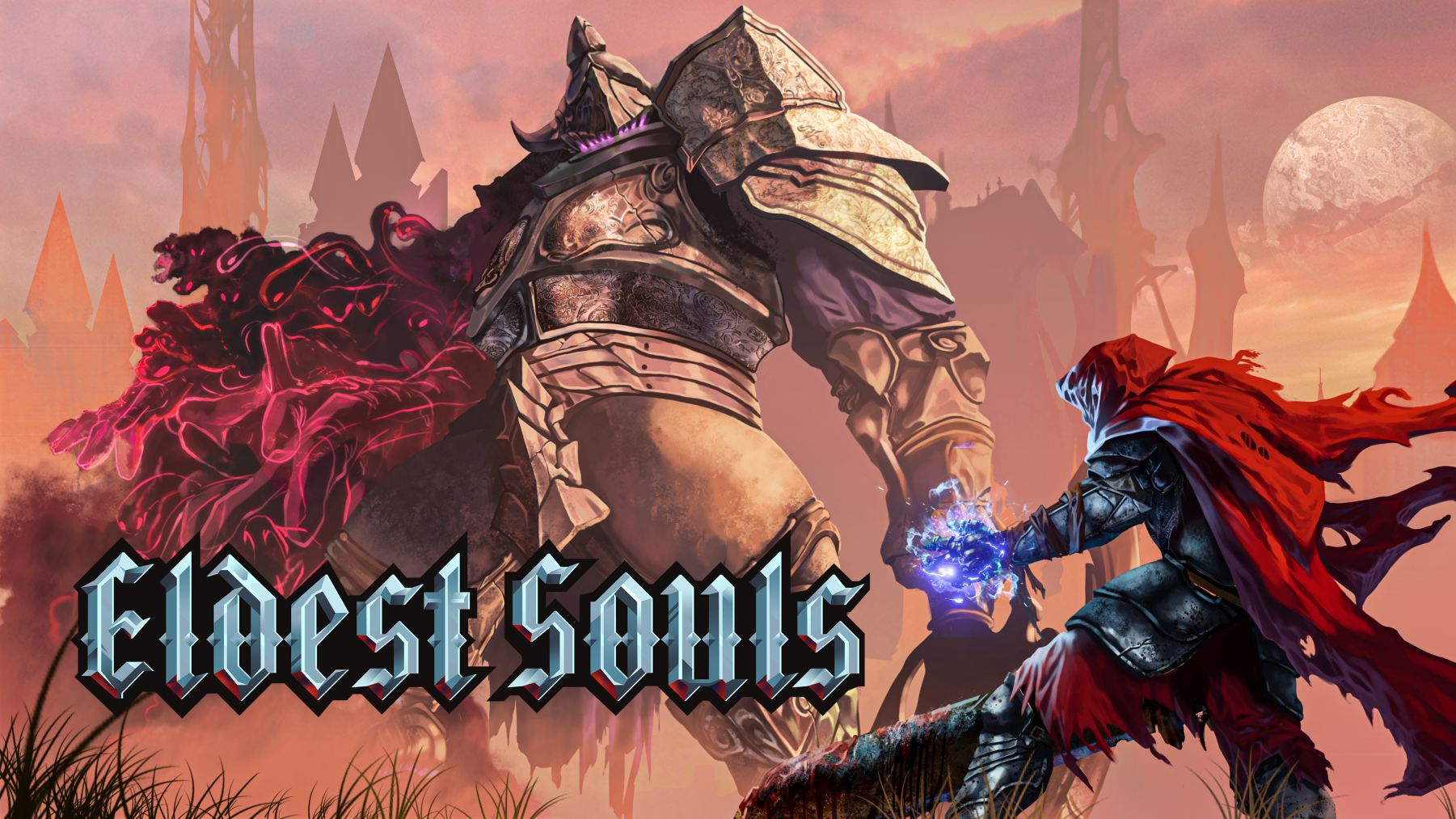 A boss rush 2D action game with pixel artwork and a sombre tone. Yeah, it's got a pretty dumb name, but it looks challenging, has that Furi vibe, and features an extensive character customization system. Definitely one to watch if you need a tough game. Out for PC and consoles this 29th July.
Naraka: Bladepoint
A battle royale featuring kung fu and swordplay. Out globally in 12th August.
Soulstice
Missed Astral Chain? This 3D action game set in a fantasy universe featuring two sisters (one living, one dead and a soul) can sort out those simultaneous 2-character control mechanic jollies! Out for PC next year, 2022.