The Korean drama Squid Game is incredibly popular right now. Airing now on Netflix, the show has been the talk of the online space town since its release on 17th September.
The series is about a contest, where 456 players from all walks of Korean life and all deeply in debt, where the winner gets 45.6 billion Korean Won. All they have to do is play and win a series of children's games with deadly penalties. For example, if you lose or end up last in a simple game of marbles or Red Light Green Light, you die. It's also a show that talks about the economic struggles and class disparity one would face in a region like Korea; like that hit movie Parasite but a lot more on-the-nose about it. And with some ultraviolence to boot.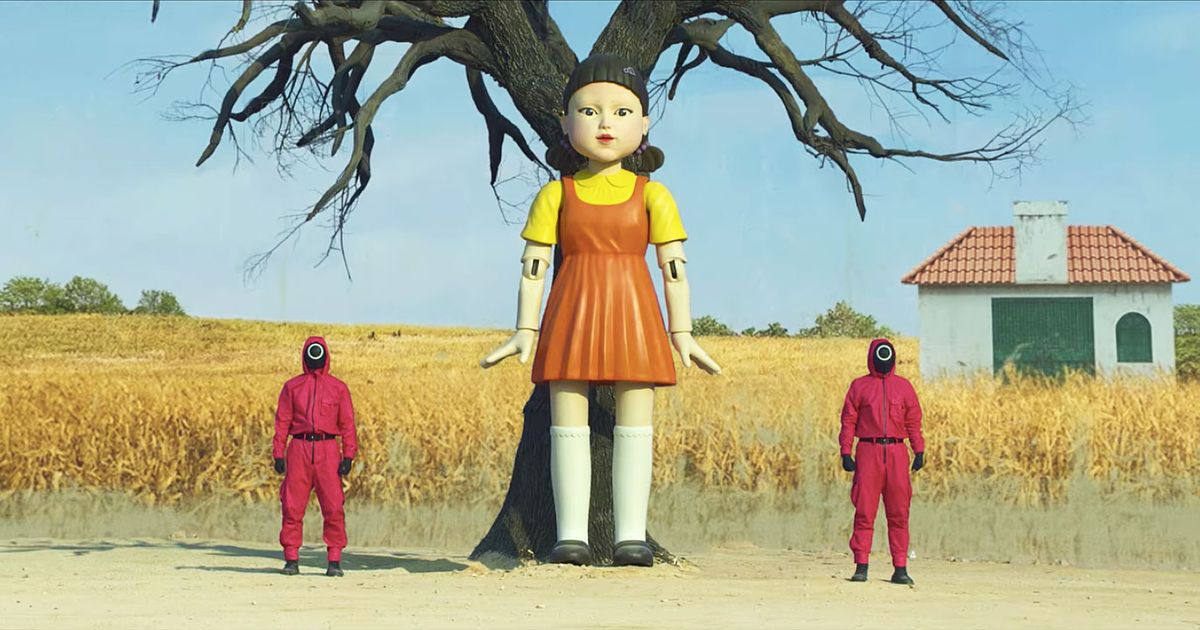 The show's 9 episodes and debut season have delighted and shocked audiences with its characters, drama, and deaths. So it's no surprise that the show will get renewed for another season or two.
So how has Squid Game taken over video games and pop culture? Through updates on current hot titles, fan-made videos, and people tying together battle royale games, of course. Here's a list of video games and pop culture icons capitalizing on the currently hot Netflix show; the same way we're doing with this feature because we're that shameless.
Disclaimer: we'll be adding a lot more video game mods and talk involving Squid Game as time goes by.
Fortnite
Fortnite is currently the mainstream battle royale game right now that would fit right in with Squid Game mods. The Fortnite Creative game mode features a number of Squid Game mods like the one below.
To get them into your game of Fortnite, just use the creative codes below:
Red Light, Green Light: 6796-5852-0804
Tug of War by Overpowered2019: 0652-7985-6622
The Glass Bridge: 2865-1481-0812
The Laboratory: 9684-5332-0845
Minecraft
The Red Light, Green Light game from the first Squid Game episode makes for a nifty Minecraft custom game. This being an all-ages title, there's obviously no gore or exaggerated deaths should the player lose the kid's game.
Overwatch
https://twitter.com/cqtbugtv/status/1447347696910675973?ref_src=twsrc%5Etfw%7Ctwcamp%5Etweetembed%7Ctwterm%5E1447347696910675973%7Ctwgr%5E%7Ctwcon%5Es1_&ref_url=https%3A%2F%2Fwww.dexerto.com%2Foverwatch%2Fsquid-game-comes-overwatch-deadly-workshop-mode-1673510%2F
Our favourite group-based PvP multiplayer shooter is also in on the Squid Game hype train. There's a popular Workshop mod that recreates the show's Red Light, Green Light game. Same rules: cross the finish line when the doll at the end has its back turned, but if you're caught moving when the doll turns to face the players, you die.
If you want to play the game, here's the Workshop code: ZD383. Have fun!
Fall Guys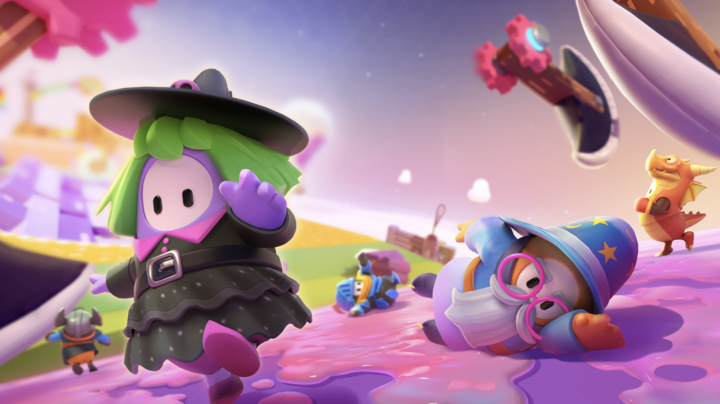 Developer Mediatonic mentioned that it initially wanted to add in Red Light, Green Light (via PC Gamer) in its hit battle royale game Fall Guys. But it ended up being rejected.
"Oh, yeah, there's definitely a lot [of levels that don't make it]. One of the ones that's come up recently, again, is Squid Game, [which] is now the biggest TV show in the world. And it opens with Red Light, Green Light, which is something that we dabbled with. And we never actually got to prototyping it, because we couldn't quite see how it works."
However, the team plans on revisiting the prototype to capitalize on the Squid Game hype train.
"Within a video game there's something about movement, which is in real life it's very hard to stay still. But in a video game, you just put your controller down. And so at the time, I think we were like 'we'll never do Red Light, Green Light, it doesn't make sense.' But now seeing how popular Squid Game is I'd love for us to have another crack at something like that and see if we could do it in Fall Guys."
Seeing as Fall Guys had tie-ins with Sega and Konami with Sonic and Bomberman costumes, it won't be surprising to see costumes of the Squid Game guards popping up in the game in the near future.
YouTube
YouTuber penguinz0 hosted a real Squid Game contest where he invites a number of players to participate, with the winners getting themselves US$10,000. Don't worry, no one actually dies here.
LeBron James
When he's not winning basketball games and starring in unnecessary sequels to 90s films featuring Bugs Bunny, Los Angeles Lakers' LeBron James gives his insight about Squid Games' finale. The link and video below is clearly spoiler-filled, so check it out at your own discretion.
Splatoon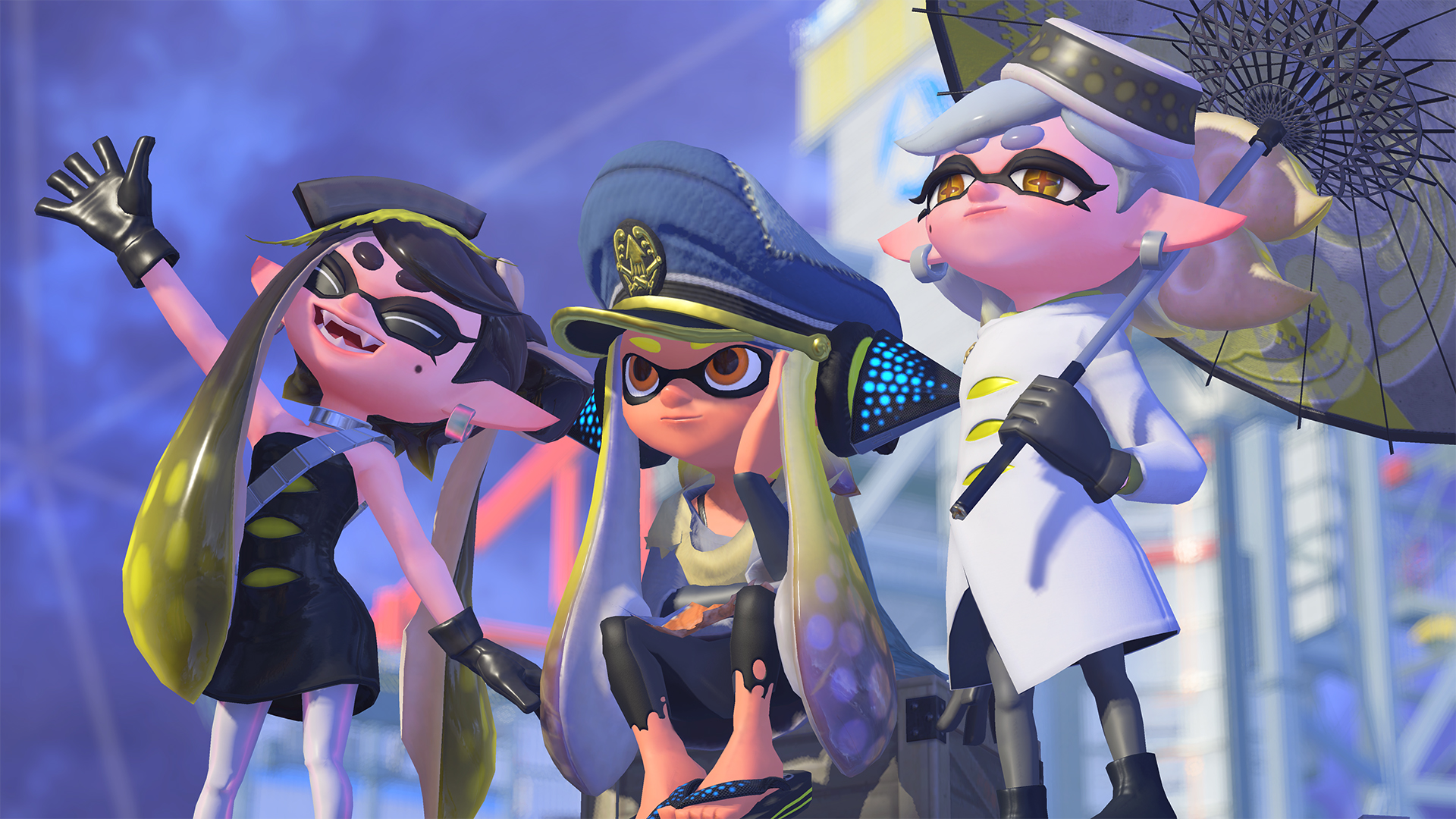 Not really a Squid Game at all, but the game features human-squid hybrids and has actual marine life battling it out using paint. Technically, Splatoon is literally a game involving squids; just not the one you're expecting from a dystopian-setting social commentary medium.