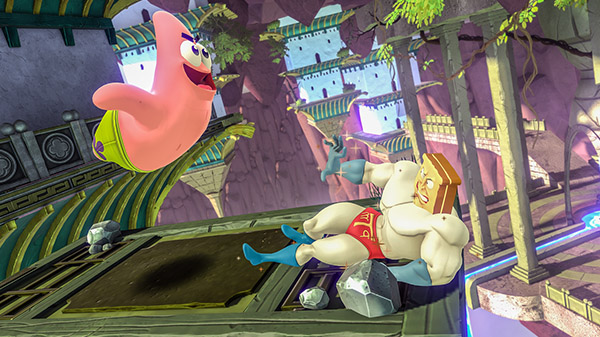 by in
It's no surprise that the top Smash Bros players will have early pre-release access to the 2D platform fighting game Nickelodeon All-Star Brawl. As such, we have Day 0 tier lists.
Both Hungrybox and Armada, top tier Smash Bros players who have their fair share of tournament wins, shared their tier lists for the game's characters (via Eventhub). Both of them share a few similarities:
Patrick the starfish is considered a low tier character due to his sluggish and slow moveset.
Leonardo, April O'Neil, CatDog, Aang, and Korra seem pretty high on the tier list due to their fast and easy-to-learn movesets.
Keep in mind that the game has just been released, and it'll be a while (at least 3 months) until a concrete tier list is finalized. With that said, here they are:
Hungrybox
S Tier
CatDog, April O' Neil, Danny Phantom, Aang, Korra, Leonardo, Reptar
A Tier
Zim, Lincoln, Lucy, Oblina, Nigel Thornberry, Powdered Toast Man
B Tier
Spongebob Squarepants, Sandy, Michaelangelo
C Tier
Helga, Ren & Stimpy
D Tier
Patrick
Armada
S Tier
Leonardo, April O'Neil, Aang
A Tier
Lincoln, Lucy, Zim, CatDog, Oblina, Danny Phantom, Korra
B Tier
Spongebob Squarepants, Powdered Toast Man, Toph, Reptar, Helga, Michaelangelo
C Tier
Nigel Thornberry, Sandy, Ren & Stimpy
D Tier
Patrick