Platform: PC
Genre: Card game(?)
Digital Devolver and Daniel Mullins Games' Inscryption is a digital card game and an adventure game/escape room rolled into one. You play as a random YouTube content creator-type person who uncovered an old PC title and physical card game called, well, Inscryption. Gameplay is turn-based where you summon creatures and sacrifice them for powerful and bigger ones to tip your opponent's scale downwards to your favour. If your side of the scale goes all the way down, you lose. It's as basic a 1v1 card game as it can get, albeit with an animal-summoning & shaman-esque motif.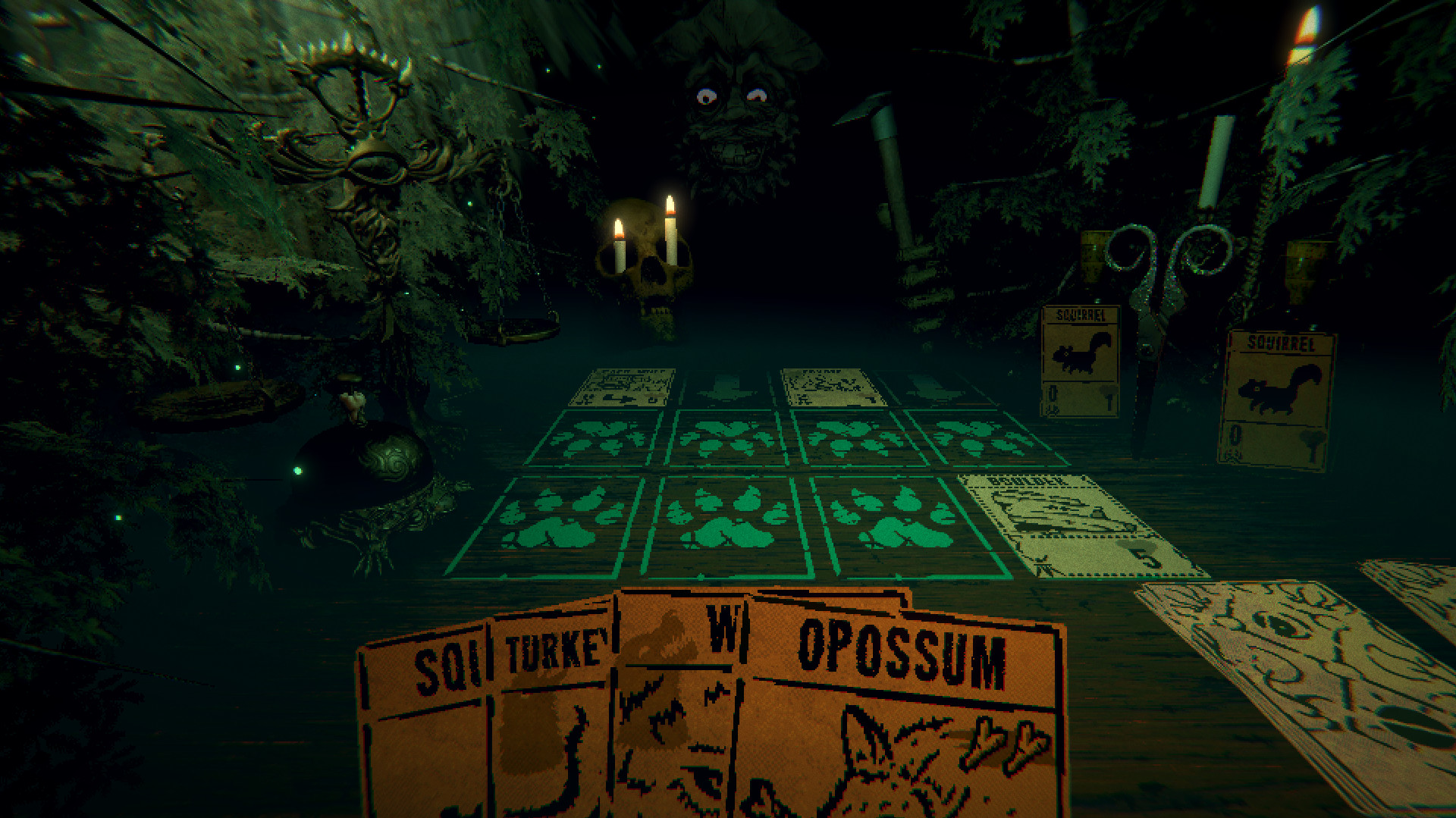 You also have infinite resources -Squirrels- and accumulated ones called Bones to help summon bone-cost creatures with their own perks and bonuses. There's also a roguelike progression system ala Slay The Spire: you have to pick your own path on a tablecloth map to either get rewards or fight encounters, all culminating in a boss fight with their own quirks and unique powerups.
All this is organized by an incredibly shady figure who roleplays the characters in the game while changing up the rules after each run. Occasionally, he will ask you to get his stuff from the shelves in the cabin you're locked in. At times, you also can solve puzzles in the room to get better cards to help you in your roguelike journey.
And that is all the spoiler-free stuff I can say about the game's first hour or two. Before long, Inscryption devolves into a unique adventure and puzzle-based beast of its own. You will not find a more bizarre and out-there horror experience than Inscryption. Just like the developer's past title Pony Island, the game takes a number of hard-left turns with its narrative and overall mechanics & gameplay, while also tapping into content creation culture.
Long story short: the less you know, the better the experience. Highly recommended.
Final Score: 90/100
Related