OlliOlli World is shaping up to be a heckuva 2D indie skateboarding fare. With chillax music, an esoteric backdrop set in the funky world of Radlandia featuring advertising bees, treefolk, and magic skateboard gods, you'll be enamoured by developer Roll7's aesthetic choices alone.
And there's a good chance you'll get stuck at the game's character customization screen, which offers a plethora of clothing styles, character bodies, skin colour, skateboards, and even the way you push forward and how you stop your skateboard at the end of each level. It's plentiful from the start and will just add up as you complete more and more challenges and stages.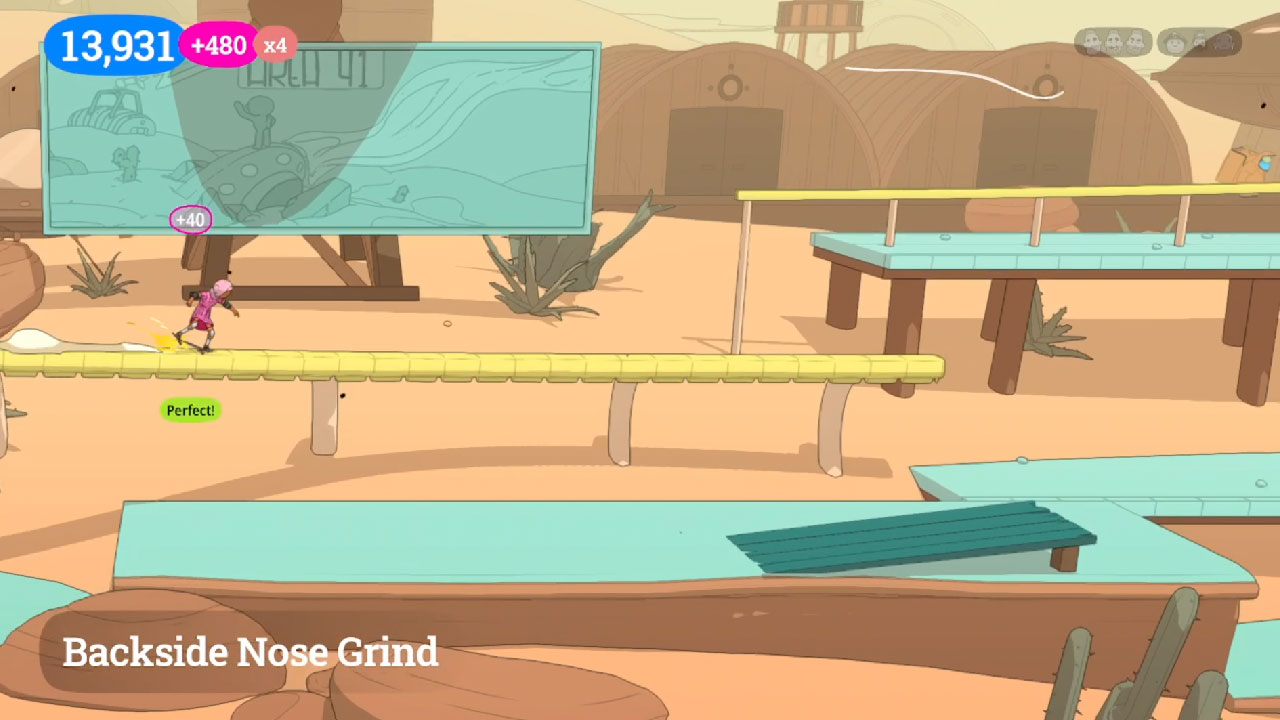 We also got a chance to check out the third biome of OlliOlli World, which takes place in the desert and badlands area full of rocks and smashable crystals. These things block your skating path, so you need to do a nose grab mid-air to smash them. You can even smash purple crystal-esque barricades to open up new paths for skating and grinding too. It's tricky and full of many near-miss moments and bits where you should be on-point with your grinding and landing; part and parcel of the OlliOlli series' 2D tough but fair experience.
We'll definitely go into more detail with each level and tricks closer to the game's release date on 9th February for PC, Xbox One, PS4, and Nintendo Switch. For now, gaze in awe at the options you can use to dress your skater boy/girl up.
Related