It's been almost two years since the first season of Raised By Wolves debuted in September 2020, but Season 2 is finally almost here. Aaron Guzikowski's sci-fi series (executive produced by Ridley Scott) started out with promise and potential, but it suffered from a confusing and messy narrative. Thankfully, the beginning of Season 2 has improved on that with a more focused story, which once again is about androids and religion.
Two Sides Of The Same Coin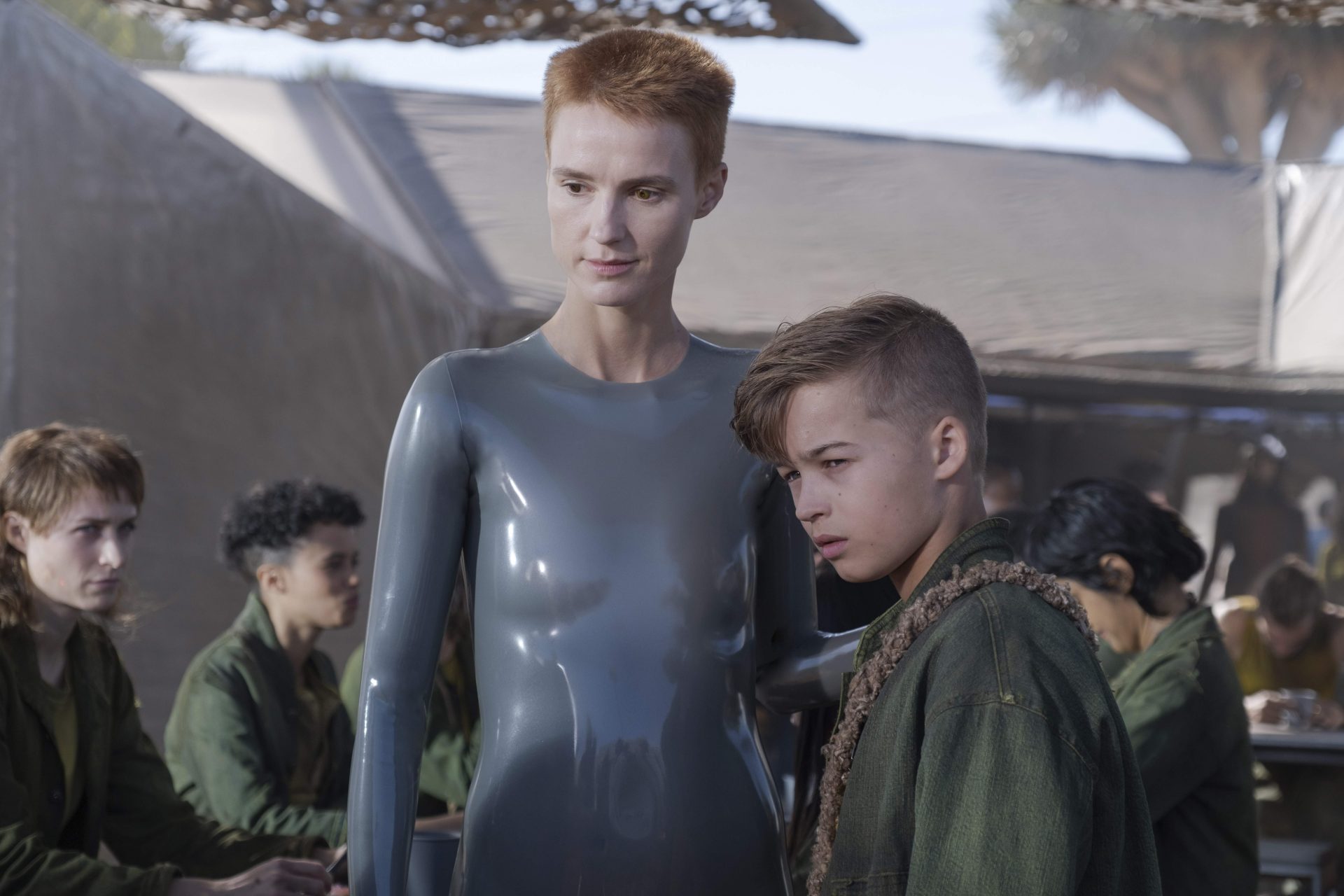 Just like the first season, Raised By Wolves Season 2 continues the story of two androids, Mother (Amanda Collin) and Father (Abubakar Salim), tasked with raising human children on a mysterious and dangerous planet. After spending almost the whole first season isolated and trying to survive, the second season finds them with a colony of atheists and them trying to co-exist with each other.
Again, the underlying theme explored in Raised By Wolves touches on religion versus atheism. The first season felt more black and white, as it showed two warring factions of humanity; one that supports atheism and another that believes in the Mithraic religion, worshipping Sol. In Season 1, it was clear which one was meant to be an antagonist of sorts.
In Season 2, it's more vague and open-ended, as it explores the two extremes of both sides of the spectrum. In reality and practice, atheism can be just as violent, narrow-minded and restrictive as religion. Just look at communist countries like North Korea or China. It's also interesting to see members of the atheist colony committing hate crimes against Mithraics in an action that mirrors the burning cross of the Ku Klux Klan.
There's even a potentially evil AI (with a creepy name like The Trust), and other familiar sci-fi trappings. Even now, the growth of the androids in Raised By Wolves somewhat reminds me of Data from the Star Trek franchise. Another reason why Season 2 feels more compelling is that having the androids and their family living in a human settlement opens up the opportunity for more interactions and hence, more potential for character development.
An Upgrade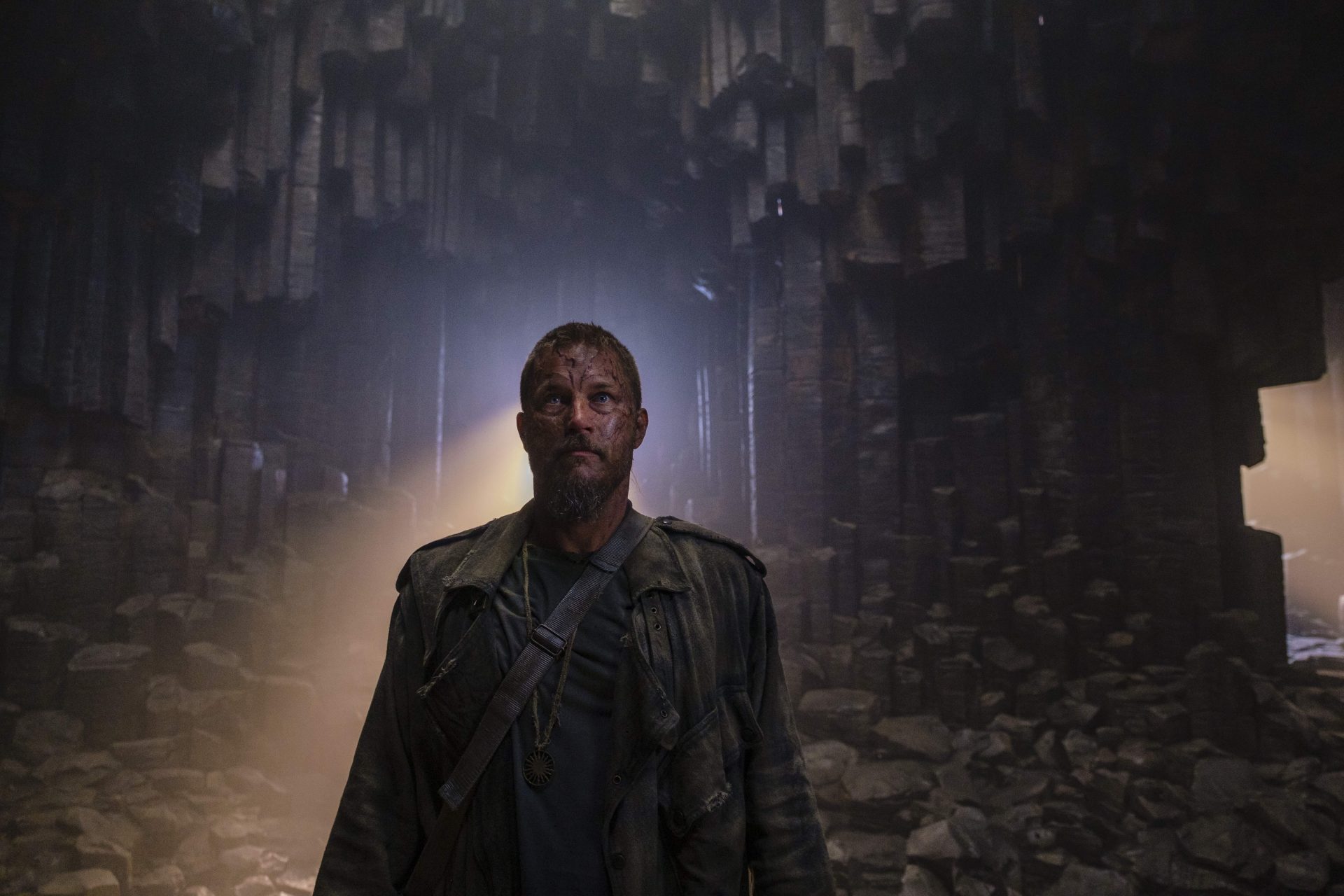 Just like the first season, Raised By Wolves Season 2 doesn't skimp on the visuals. Again, the series takes its visual cues from the gritty and grimy aesthetics of Alien, Prometheus or Blade Runner. The wide shots of beautiful landscapes look cinematic, which is bolstered by an ominous and dark vibe. However, compared to the first season, there are several things that make Season 2 an improvement.
First, the narrative is more focused and less messy than the first season. Season 1 relied on a lot of flashbacks and vague religious imagery, which disrupted the flow and pacing of the series. I was given only the first three episodes of Raised By Wolves Season 2, but I can tell that the pacing of the narrative has definitely improved a lot with no flashbacks at all and a more linear narrative. It ultimately results in a season that feels less draggy, which I really hope will continue to be the case for the remaining five episodes of Season 2.
I, Android
If you watched and sat through the entire first season of Raised By Wolves, you should certainly check out the second season. It's an improvement on almost all aspects in Season 1, as Season 2 is no longer burdened with having to introduce and set up the characters and world. Now, it only has to focus on expanding and developing what already been established.
Raised By Wolves is still decent a sci-fi series with high-production value. It's not as good as it can be, but it can still continue to improve. We need more sci-fi properties to take risks like Raised By Wolves, even if they might not be perfect.
FINAL SCORE: 70/100
Raised By Wolves Season 2 is slated to premiere with its first two episodes on 3 February 2022 exclusively on HBO GO, with new episodes premiering every subsequent Thursday on a weekly basis. In the meantime, check out the trailer below.
Related