2K Games and Gearbox, the folks behind the Borderlands series, is doing a collaboration with Scottish whisky company Ballentine's for some Mad Moxxi drinking pleasure.
No, not the kind of pleasure the game's incredibly suggestive bar owner Mad Moxxi usually doles out. Instead, the collaboration is promoting a limited time Moxxi's Bar Edition whisky that will be available in real life and in whisky/alcohol-selling stores on a later date and time. For now, the drink will be promoted in-game via a series of missions and sidequests in Borderlands 3, each with its own limited-edition loot.
Basically endemic advertising in-game, but with a bunch of in-game rewards if you participate in the campaign. We're not sure why a promotion like this is happening so late instead of earlier during its Season 1 days, but it's happening. Then again, a Ballentine's whisky promo in Tiny Tina's Wonderlands, a game where drinking is prohibited in a way, wouldn't fit in the context. Promo video below:
Here's how the bottle will look like when it's available. We'll be sure to update this piece of news on whether it'll be available in Southeast Asia.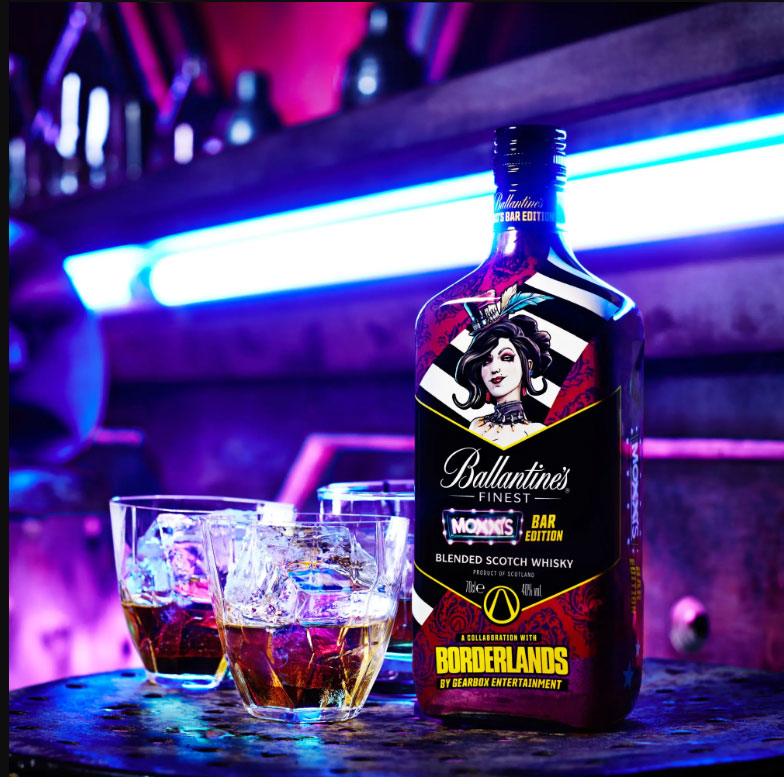 I guess with this upcoming promotion, it's a good time as any to revisit Borderlands 3 for a bit before a number of action RPG looter shooter fans head back to Tiny Tina's Wonderlands. For more on the latter, check out our review and guides.