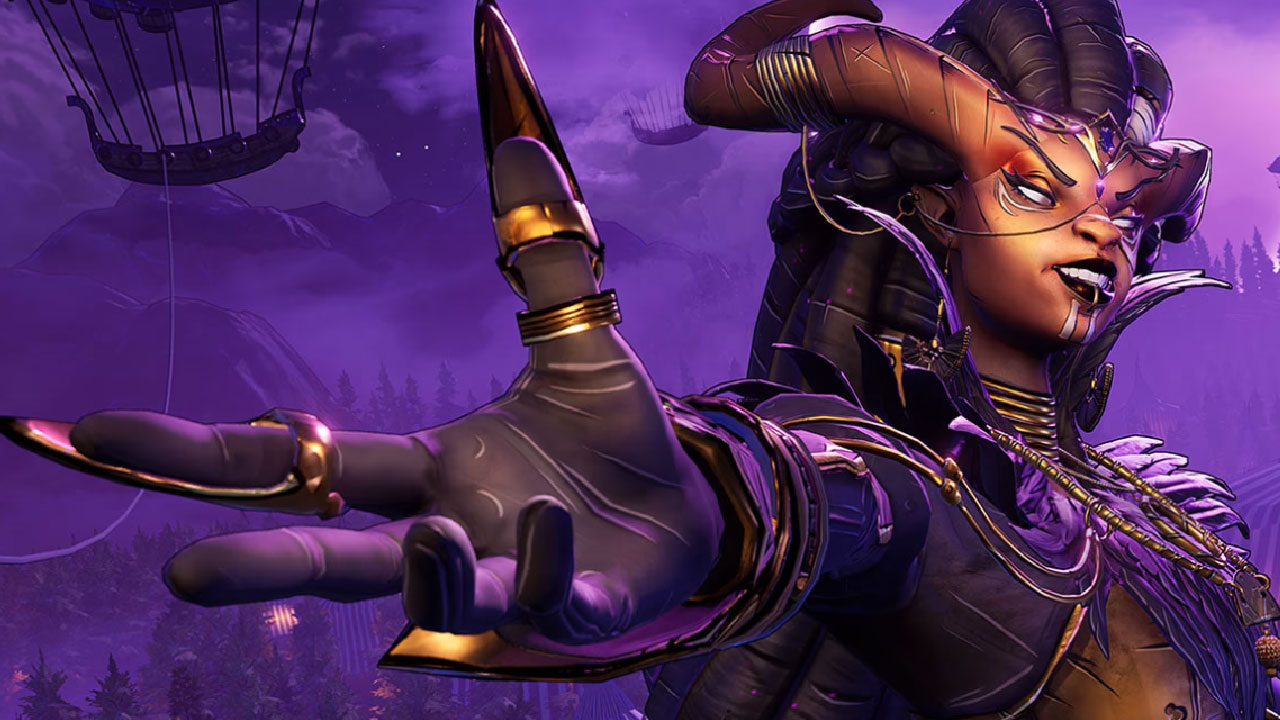 by in
The Tiny Tina's Wonderlands changes continue, now with update 1.0.2.0a.
The latest update for Gearbox's looter shooter is up right now and adds in the first Season Pass DLC Coiled Captors. This means that if you bought the Season Pass, you can now play the Dreamveil Overlook stage and its quests.
Apart from that, here are the other changes from the update. These include more mob density in Chaos Chambers and encounters, new Primordial gear, more Chaos Tiers (up to 35), and Lucky Dice being tracked per profile instead of per character.
Lucky Dice are now tracked per profile instead of per character. Players will need to load and save their Fatemaker to apply the progression to their profile if created before this update.
Fatemakers can now rename their pets and character at Quick Change Stations.
Chaos Tiers can now go up to level 35.
Primordial gear will now appear starting at Chaos Tier 35.
Enemy waves in the Chaos Chamber's Endless Dungeon have been allowed to start sooner to give Fatemakers more targets at once.
Moon Orb currency has been adjusted. Fatemakers were very quickly able to re-roll Enchantments to the point that the cost would be more than the maximum Moon Orbs they could hold. The grind for Moon Orbs was also slower than intended as the best way to get them was to farm bosses in the Chaos Chamber.
The Moon Orbs that a Fatemaker can hold has increased from 4,000 to 16,000.
Single Moon Orb drops are now worth 20 instead of 10. Moon Orb stacks are worth 80 instead of 40. Due to these changes, Moon Orb stacks are now slightly less likely to drop versus Single Orbs.
The final chest in the Chaos Chamber's Endless Dungeon will now drop 14 Moon Orb Stacks.
Re-roll cost now accounts for the rarity of the gear, with Legendaries being more expensive to re-roll.
The cost to re-roll will stop increasing after 4000 Moon Orbs, allowing Fatemakers to continuously re-roll their gear.
The following classes are getting appropriate buffs.
Brr-Zerker
Increased Dreadwind's damage as it scales with higher levels by 28%
Addressed a UI concern with the Dreadwind Melee Frequency appearing incorrectly on the HUD
Clawbringer
Increased the damage radius of Cleansing Flame's melee damage
Removed the cooldown on the Storm Smite skill
Increased Storm Smite's damage as it scales with higher levels by 50%
Improved targeting for Storm Smite
Removed Storm Smite's delay between the puddle and lightning bolt spawning
You can check out the full notes and bug fixes here. In the meantime, here's some gameplay from the Coiled Captors DLC.