Platform(s): PC
Genre: Side-Scrolling Shooter
Coming out of China, Soda Crisis is a fast-paced side-scrolling shooter game developed by the aptly named Team Soda, who previously worked on Snake Force and Chinese conglomerate Bilibili.
Team Soda is an independent game developer based in Shanghai, China. Soda Crisis stands as a testament to the team's journey from graduate students to professional game developers putting into practice all the skills and experience they have been acquiring along the way. Most notably with their 2021 release of Snake Force which did pretty well in the indie gaming scene.
PLOT PEW PEW
You play as Subject X, a living weapon of alien origin, who, at the start is based in a testing laboratory. You're superior, creatively named Researcher 1 is running you through drills, as you learn the controls of the game.
As the tutorial progresses, you learn that there's something fishy with the lab and its workers. Hence, Subject X begins to ignore the Researcher's orders and you begin to progress through the facility as you try to escape. From then on out, it's your job to discover what you are and what the lab has been up to. A variety of weapons ensure a well-stocked arsenal to do maximum damage, and loadouts can be restocked or changed up at checkpoints. You can then utilise the tactical potential of the battlefield to out-run, out-gun and out-jump your opponents.
This is achieved through making full use of vital checkpoints that can recharge health and reload weapons along their way through multiple levels. From the close-quarters combat of the dimly lit laboratory to the exposed roof of a freight train speeding through the desert with nowhere to take cover, Soda Crisis always serves up something new and unexpected at every step.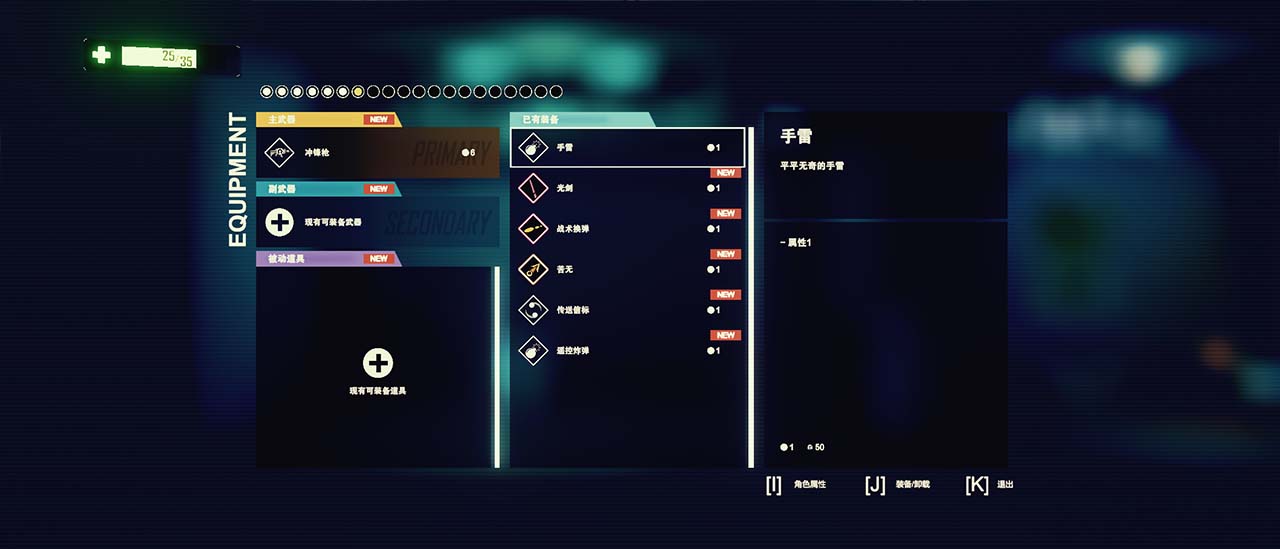 The overall aesthetic of the game is gorgeous and looks way too good to be a side-scrolling shooter. I love the bobble-head like character design as it fits the vibe of how the landscape has been designed. Moreover, the colours help bring the action to life as you play through each level.
The characters themselves and other NPCs are not voiced unfortunately as they communicate to you through speech bubbles. I don't think this was a terrible idea as proper voice work would probably mess with the immersion of the cute cartoon-like aesthetic but I think what could have helped would be when the NPCs talk, to add a mumbling voice over it. Doesn't have to be decipherable, it would just help bring these characters to life as that's really all that's missing at the moment.
The Beeps & Boops
The soundtrack is formidable. So much so that I'd probably put it up there with the likes of Persona 5. With an average of 130bpm each song makes you feel like you're in a cyber-punk, post-apocalyptic dystopia where danger is close at all times. When battling, the combination of high BPM and high-speed gameplay helps you lose yourself in the game as you fight on and on, with each new encounter feeling more and more intense.
From a skill perspective, it's incredibly challenging for newcomers, even on easy mode, the controls aren't all that intuitive so with the fast-paced nature of the game, there's a steep learning curve. For me personally, I struggled with the first boss fight as there are multiple strategies that you can use to beat them.
Luckily, how the boss acts is abides by a routine, so after a few deaths you start to recognise a pattern, and can act accordingly, but even if you do, you have to nail the timings, which can be tricky.
I was delighted when I found out that this game also supports controllers and having played with both, I can safely say that playing with a controller is a much more pleasant experience, as it feels like your traditional platform shooter but with insane visuals. It's weird to use nostalgia to describe such a modern-looking game but with how the game feels mechanically, I can't help but see this as a true successor to the older joystick platform shooters we used to play when we were kids.
Overall, the flow of the game feels natural and smooth for the aesthetic and pacing. At no point does anything feel awkward. Soda Crush is simply challenging and the kind of fun where you can kick back, turn-off your brain and just vibe out.
Unless you're bad like me. Then you can't afford to turn off your brain.
PROS
Incredible visuals and animations.

Really good plot that matches the vibe of the game.

Banging soundtrack.
CONS
NPCs aren't voiced.
Text language in cutscenes don't change from Chinese.
May be hard for newcomers to the genre.
FINAL SCORE: 80/100
Review copy provided by Big Games Machine
Related