By Alleef Ashaari|May 30, 2022|
During Star Wars Celebration 2022, it was announced that Star Wars The Bad Batch Season 2 will premiere sometime in fall 2022 with the debut of a new trailer.
The trailer reveals that the second season takes place after a time jump of unknown duration.
There's also Commander Cody. He was the Clone Commander who served under Obi-Wan Kenobi in The Clone Wars and was last seen betraying Obi-Wan Kenobi on Utapau during Order 66 in Star Wars Episode III Revenge Of The Sith.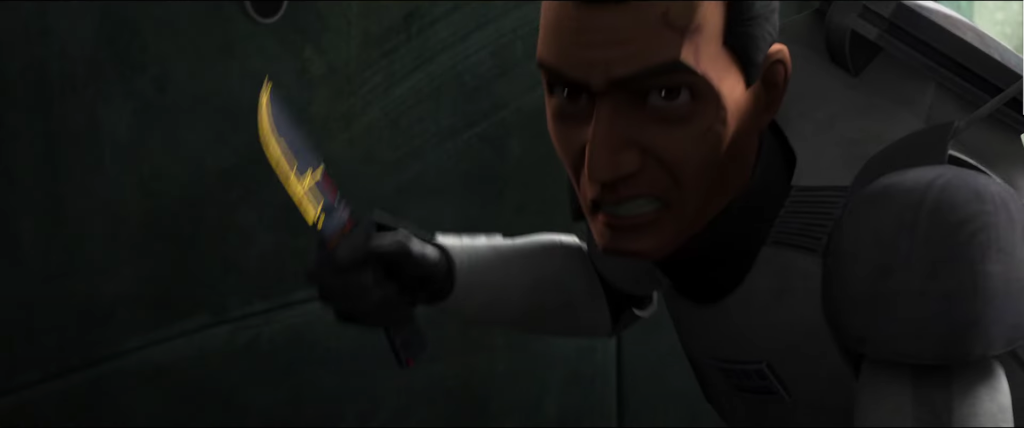 What's most interesting about the trailer is that it features the return of a certain Wookie Jedi from Star Wars The Clone Wars; Gungi (see the featured image of this article). Gungi was a male Wookiee Jedi youngling who was training to become a Jedi in the Jedi Order during the Clone Wars. It's nice to see that he survived Order 66 AKA the Great Jedi Purge, but will he survive past Season 2 of Star Wars The Bad Batch? Only time will tell.
Star Wars The Batch Batch is the latest animated series in the long-running sci-fi franchise and the first season is currently available on Disney+ Hotstar.
Star Wars The Bad Batch follows the elite and experimental clones of the Bad Batch as they find their way in a rapidly changing galaxy in the immediate aftermath of the Clone Wars. Members of Bad Batch; a unique squad of clones who vary genetically from their brothers in the Clone Army; each possess a singular exceptional skill that makes them extraordinarily effective soldiers and a formidable crew.
We managed to participate in a brief exclusive interview with actress Gwendoline Yeo, who voices the Kaminoan named Nala Se in Star Wars The Bad Batch, courtesy of Disney+ Hotstar Malaysia.
We managed to participate in a roundtable interview with head writer and executive producer Jennifer Corbett as well as supervising director and executive producer Brad Rau, courtesy of Disney+ Hotstar Malaysia.
Related