A new PlayStation State Of Play live stream took place on 3 June 2021, showcasing around 30 minutes of games and PlayStation VR2 titles.
Resident Evil 4 Remake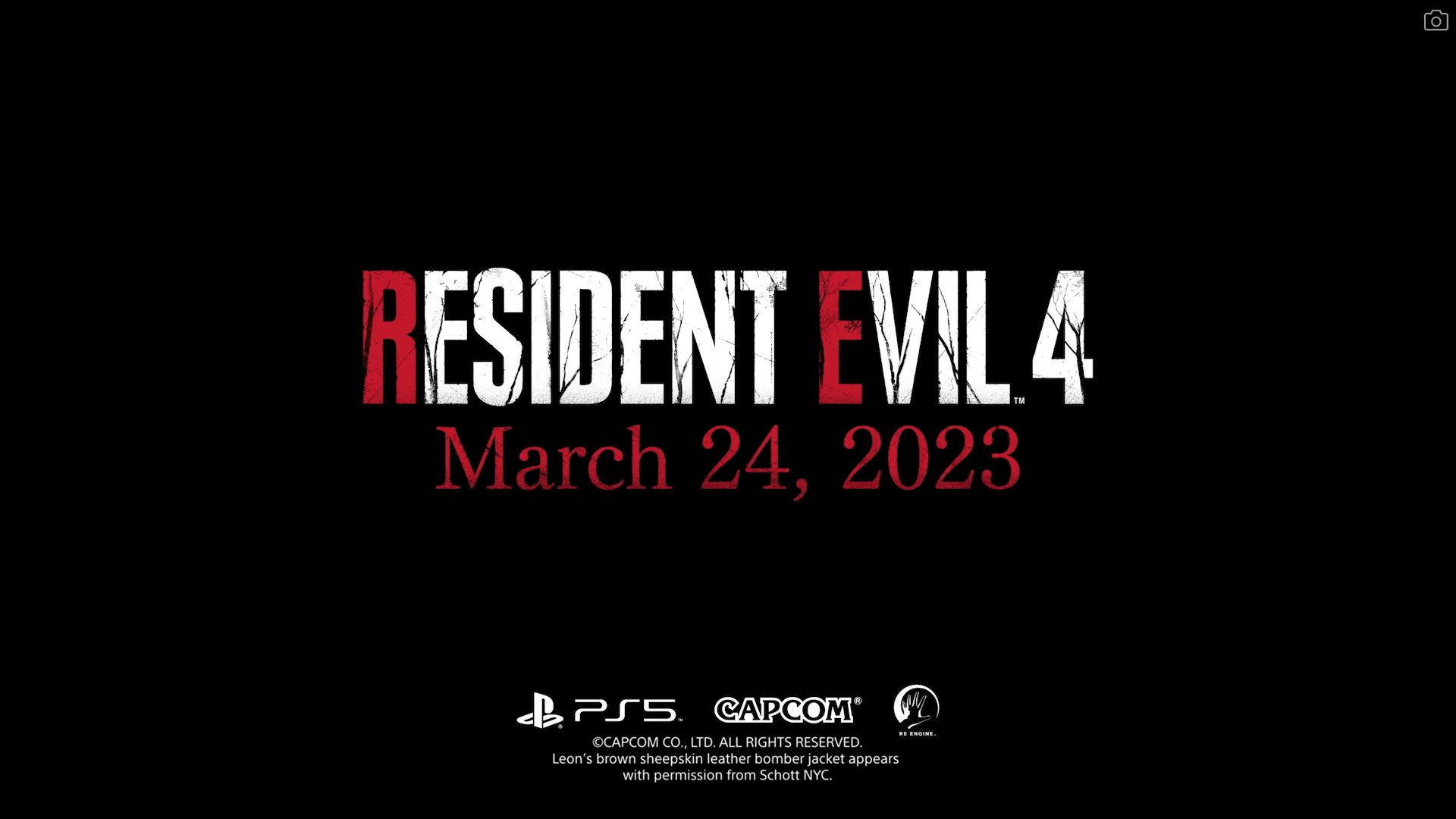 Capcom has announced the Resident Evil 4 Remake for the PS5, Xbox Series X/S and PC on 24 March 2023.
Four Games For PlayStation VR2
Four games are coming to the upcoming PlayStation VR2, but there are no release dates yet for the device and the games.
Resident Evil Village
The Walking Dead Saints & Sinners Chapter 2 Retribution
Skydance Interactive and Skybound Entertainment are proud to present the first look at gameplay for the next chapter in the VR title The Walking Dead: Saints and Sinners. TWDSS Ch2 is coming to PS VR in late 2022, and is in development for PS VR2.
No Man's Sky
Horizon Call Of The Mountain 
The world of Horizon is spectacular up close. In Call of the Mountain, you'll be seeing it through the eyes of Ryas, a former Shadow Carja Warrior who hopes to redeem himself by investigating a grave new threat to the Sundom. He is a master at climbing and archery, two skills crucial to survival as you step into his shoes, scaling perilous mountains and taking down mighty machines like the Thunderjaw.
Throughout your journey, you'll master various tools and weapons and use the world's many materials to craft additional gear, equipping you for any situation. But you won't be going it alone. Along the way, you'll meet Horizon characters new and old, including Aloy herself.
Alongside the game's main story, Call of the Mountain will also offer an exciting, immersive River Ride experience. Take a seat and enjoy the gorgeous views of the world of Horizon, but look out; some uninvited machines may try to come aboard! The River Ride is the perfect way for a player using the PS VR2 headset to share the magic of PS VR2 with your friends and family as they watch along on a connected display.
Horizon Call of the Mountain has been proudly developed together with the talented team at Firesprite.
Marvel's Spider-Man Remastered PC
PlayStation's critically-acclaimed game, Marvel's Spider-Man Remastered, is coming to PC!
Developed by Insomniac Games and fully optimized for PC in collaboration with Nixxes Software, Marvel's Spider-Man Remastered will be released on Steam and the Epic Games Store on 12 August 2022.
Stray
Stray will launch for PS5, PS4, and PC via Steam on 19 July 2022.
Lost, alone, and separated from family, a stray cat must untangle an ancient mystery to escape a long-forgotten city. Stray is a third-person cat adventure game set amidst the detailed neon-lit alleys of a decaying cybercity and the murky environments of its seedy underbelly. Along the way, the cat befriends a small flying drone, known only as B12. With the help of this newfound companion, the duo try to find a way out.
The Callisto Protocol
The Callisto Protocol is a survival horror game coming to PS4, PS5, Xbox One, Xbox Series X/S and PC on 2 December 2022.
Set on Jupiter's "dead moon" Callisto in 2320, The Callisto Protocol is the story of Jacob Lee, an inmate at Black Iron Prison who must fight for his life when a mysterious outbreak throws the moon into chaos. Prison guards and inmates are mutating into monstrous creatures called Biophage, and Jacob must battle to survive the horrors of Black Iron and uncover the dark secrets of the United Jupiter Company.
Rollderdrome
Rollerdrome from Roll7 (developer of OlliOlli World) will be out for PS4, PS5 and PC on 16 August 2022.
Eternights
Studio Sai has announced Eternights for PS4, PS5, and PC (Steam, Epic Games Store). It will launch in early 2023.
Eternights is a dating action game, blending a love story with adrenaline-driven combat as you make the most out of life during the apocalypse. Scavenge for supplies, explore dungeons… and go on dates.
Street Fighter 6
Street Fighter 6 will release for the PS4, PS5, Xbox One, Xbox Series X/S and PC in 2023.
Take part in the Fighting Ground, which focuses on the classic fighting game experience with modes from previous games in the series. Two new modes will be available alongside: World Tour, an immersive single-player story experience, and Battle Hub, which will further expand the scope of player communication and engagement.
Update: here's a breakdown of the gameplay and some of its Easter Eggs from our own fighting game expert Jonathan "Mr Toffee" Leo.
Tunic
Tunic is coming to PS4 and PS5 on 27 September 2022.
Explore a land filled with lost legends, ancient powers, and ferocious monsters in TUNIC, an isometric action game about a small fox on a big adventure. Stranded in a ruined land, and armed with only your own curiosity, you will confront colossal beasts, collect strange and powerful items, and unravel long-lost secrets.
Season A Letter To The Future
Season A Letter To The Future comes to the PS4 and PS5 sometime in Autumn 2022.
Final Fantasy XVI
Final Fantasy XVI will release for the PS5 in summer 2023.
According to PlayStation Blog, the game will feature high-octane battles featuring our protagonist Clive Rosfield wielding a full arsenal of attacks unique to the game's many Eikons (summons), as well as epic clashes between the Eikons themselves that put you right in the action.
The trailer introduces several new Eikons, as well as the game's action-packed battle system.
The game's synopsis reads:
Permanent Economic Adviser Hugo Kupka's meteoric rise to prominence was sudden, if not unexpected. Once a nameless foot soldier in the Republican Army, his awakening as Dominant of the Eikon Titan thrust him to the forefront of Dhalmekian politics. It was here he used his newfound position as the most powerful man in the republic to exert influence over both the nation's armies and its policy making, amassing a personal fortune in the process. Yet while it is said that a man who has everything wants for nothing, Benedikta Harman will teach him money and power are far from all the world has to offer.

Having emerged from the storm of youth coldhearted and ruthless, Benedikta Harman, Dominant of the Eikon Garuda, Warden of the Wind, turned her talent for swordplay and subterfuge into a command of Waloed's elite intelligencers. It is on a mission to find the elusive second Eikon of Fire that she crosses paths with a like-minded Clive and is forced to face her past.
Here's the key developers working on the game:
Producer Naoki Yoshida
Main Director Hiroshi Takai
Creative Director & Original Screenplay Kazutoyo Maehiro
Localization Director Michael-Christopher Koji Fox
Art Director Hiroshi Minagawa
Combat Director Ryota Suzuki
Character Design Kazuya Takahashi
Composer Masayoshi Soken
Related