Earlier this year we participated in a survey by Big Games Machine along with multiple other video game journalistic firms to help improve industry understanding of the media landscape and the working conditions in which video game journalists operate. Today we're going to share with you some of the key findings from this survey.
ON AVERAGE, HOW MANY PITCHES DO YOU RECEIVE A DAY?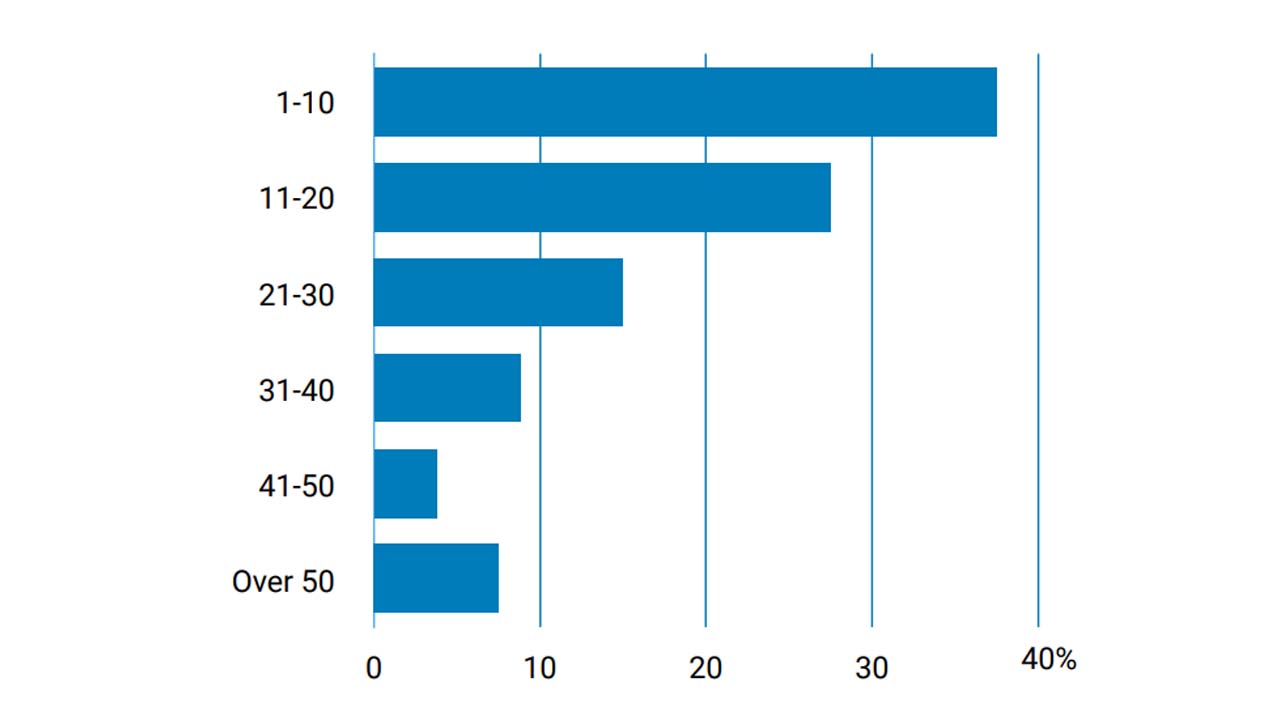 This is a question that we and many other companies in the industry get quite often and before now, no one was really sure of the answer. The survey found that 42% of respondents receive between 11 and 30 pitches daily, and 21% receive over 30 pitches daily. For the former, that's between 55–150 pitches per week.
8% of respondents said that they receive 50 or more pitches and/or review requests. That's over 250 requests a week, or over 1000 requests per month.
HOW LIKELY ARE YOU TO COVER BLOCKCHAIN-BASED GAMES IN THE NEXT 6-12 MONTHS?
Blockchain gaming is exceptionally unpopular amongst journalists. The vast majority of video game journalists are disinterested in covering the topic, with 75% of respondents stating it's 'unlikely' they will cover Blockchain gaming news.
As for us, we don't mind hearing a pitch but it doesn't necessarily mean that we will cover it. Ultimately, it has to be something that we believe in and can get behind.
"We will listen to the idea but that doesn't mean approval."

– Kenn Leandre, Co-founder & Director of Kakuchopurei
WHAT'S YOUR VIEW OF INFLUENCERS VS 'TRADITIONAL' GAMES JOURNALISM?
In this day and age, influencers have begun covering video game news independently, 76% of respondents acknowledged the shared space between influencers and game journalists exists. However, many noted the differences between the two and aired frustrations when influencers are given preferential treatment (codes, access) over journalists.
WHEN DO YOU LIKE TO BE OFFERED A REVIEW BUILD OF A GAME?
The survey found that many journalists aren't being given enough time from PRs and game studios to review games and do their jobs properly. Most respondents aired frustrations with short lead times, and over half said a three-week lead is the minimum needed to review a game properly before a launch.
"Time is of the essence with games journalism. Whether it's a review code, or a news piece, the more time we can have with the information the better. Send out news a couple of days ahead with embargo time. Days to review a game but still trying to hit embargoes is stressful. A good window for review is two solid weeks before the embargo."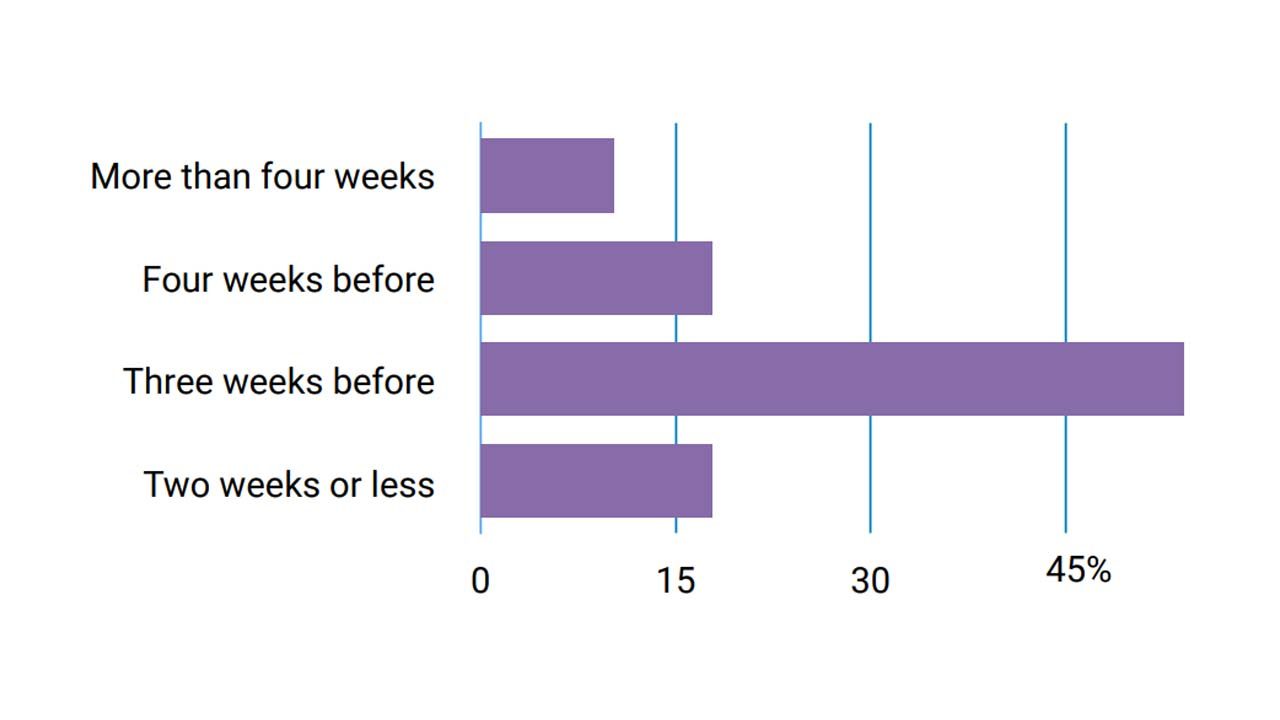 Two weeks should be the bare minimum when reviewing a game. The survey found that 54% of journalists would prefer three weeks as the amount of time they'd like to offer a build for review, while 18% of journalists preferred four weeks.
WHAT PLATFORMS DO YOU REVIEW GAMES FOR?
PC is the most popular platform for journalists, with over 86% of respondents reviewing games on the platform. This is compared to Nintendo Switch's 84%, PS5 76%, and Xbox Series X | S' 67%.
Access issues to virtual reality hardware are a potential issue for game reviews, with only 35% of respondents having access to VR platforms.
WHAT ASPECTS OF GAME JOURNALISM DO YOU DO?
As you may expect, reviews, news and previews are the most common editorial areas for gaming journalists. Features aren't too far behind either, so PRs and studios pushing for coverage should make sure they've got interesting angles and spokespeople lined up to create stories around a game's release outside of reviews.
Tips, guides, and walkthroughs are becoming an increasingly popular beat with journalists, mainly due to SEO factors. 34% of respondents are involved with guide/walkthrough work.
It should also be noted that the transition from 'traditional' media platforms to 'multimedia' platforms is well underway. Over 50% of respondents produce video content, and 40% create audio content and/or podcasts.