Capcom is ending Monster Hunter World with a bang this 1st October. This means that they'll be bringing in their biggest A-game yet: the intimidating dragon known as Fatalis.
This legendary black dragon is renowned for being the ultimate badass to take down in the Monster Hunter series. It first appeared in the first Monster Hunter as a special online boss. As expected, this guy will be tough to take down, but the rewards will be bountiful and may bump up skill caps.
This dragon will be in the aptly-named October update The Final Stand. Check out the roadmap and the trailer below. There's a bunch of other important anniversary quests on 11th September, but October is the big one. Next to Fatalis, players will get to acquire better armour with the master rank layered armour unlock.
Long story short: it's big game time, Monster Hunter fans.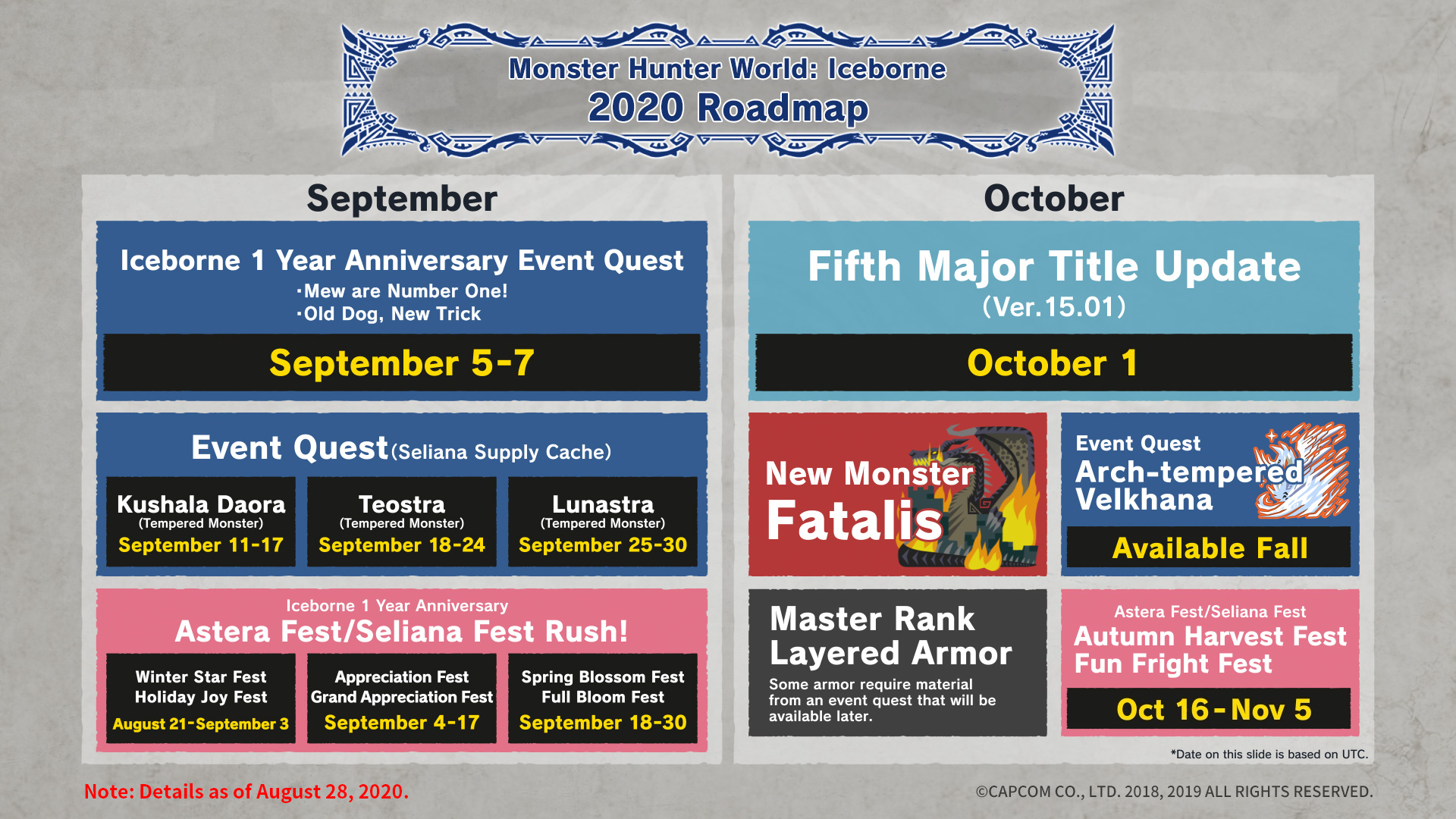 Related