Elden Ring, the latest RPG from From Software and Bandai Namco, is a huge success and is one of 2022's best games. It also sold a heckaton of copies, so it's only natural to capitalize on it with a comic book series.
But a comedic one? Well, that's what Kadokawa's publishing arm is going for in the new manga series Elden Ring: The Road To The Golden Tree. The manga is written by by Nikiichi Tobita, and will be a gag manga that uniquely interprets the world of Elden Ring in a funny fashion.
The game's characters from Melina to Godrick the Grafted will be in the comic, with the series recreating some iconic scenes from the game but with their own punchlines, be it the number of deaths the player character faces (called Aseo of Limgrave here) to how the game's bosses like Margit and Godrick are related to Aseo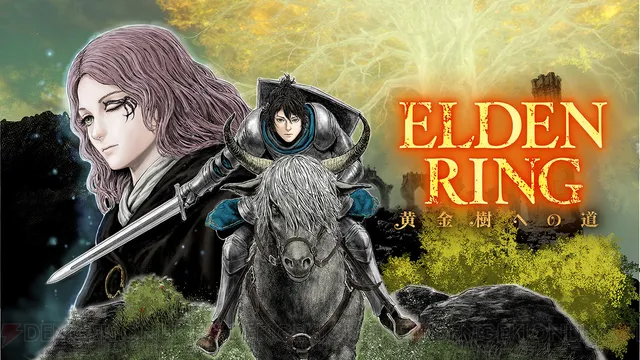 The comic series will be in the magazine COMIC Hu starting today. You can read the English version here.
For more on Elden Ring, check out our coverage and guides on one of 2022's finest.