Disney+ Hotstar Offers Spooky Content This Halloween, Including New Horror Movie Barbarian
Bring out the pumpkins and dust off your costume because it's finally Halloween again! In honour of the spooky season, we have prepared a list of spine-chilling shows that are sure to scare.
The links to each movie or series are included in their titles. Get ready to sleep with the lights on!
Barbarian is the most recent hottest horror movie to arrive on Disney+ Hotstar. This movie has a unique plot structure and it's best to go in without any spoilers or prior knowledge, trust me.
In "Barbarian," a young woman traveling to Detroit for a job interview books a rental home. But when she arrives late at night, she discovers that the house is double booked, and a strange man is already staying there. Against her better judgement, she decides to spend the evening, but soon discovers that there's a lot more to fear than just an unexpected house guest.
From 20th Century Studios and New Regency, "Barbarian" stars Georgina Campbell, Bill Skarsgård, Justin Long, Matthew Patrick Davis, Richard Brake, Kurt Braunohler and Jaymes Butler. The film was written and directed by Zach Cregger. The producers are Arnon Milchan, Roy Lee, Raphael Margules and J.D. Lifshitz. Yariv Milchan, Michael Schaefer, Natalie Lehmann, Danny Chan, Alex Lebovici and Bill Skarsgård are the film's executive producers.
You've heard of American Horror Story. There are so many seasons of that now, but if you don't have the time to binge entire seasons, American Horror Stories is perfect. It's a spinoff of American Horror Story and is a horror anthology series, which means that every episode features a standalone spooky story you can enjoy.
There are only two seasons of this series, but it remains one of the best horror comedy series out there. It's full of easter eggs and references for horror fans, as well as starring horror scream queens like Emma Roberts, Jamie Lee Curtis, Keke Palmer and more.
Marvel goes horror with Werewolf By Night.
On a dark and somber night, a secret cabal of monster hunters emerge from the shadows and gather at the foreboding Bloodstone Temple following the death of their leader. In a strange and macabre memorial to the leader's life, the attendees are thrust into a mysterious and deadly competition for a powerful relic—a hunt that will ultimately bring them face to face with a dangerous monster.
Inspired by horror films of the 1930s and 1940s, the chilling special aims to evoke a sense of dread and the macabre, with plenty of suspense and scares along the way as we explore a new corner of the Marvel Cinematic Universe.
Check out my review of Werewolf By Night here, or check out my interviews with Werewolf By Night actress Laura Donnelly, who portrays the role of Elsa Bloodstone, and Werewolf By Night director and music composer Michael Giacchino.
This Indonesian movie teaches us the importance of listening to our elders. Six friends are warned not to cross the forbidden bridge, but as the story goes, they do not listen to their elders and strange things start to happen. Find out what happens when a mysterious dancer starts showing interest in the group.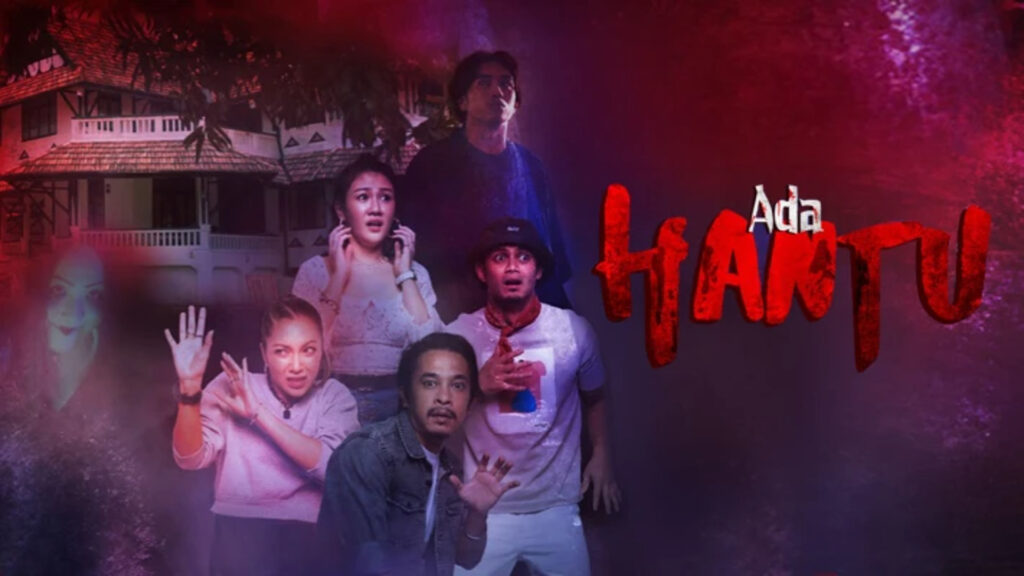 This Malaysian movie features a YouTuber named Alif. He gathers some friends at an old abandoned bungalow that used to be occupied by the Japanese Army during World War ll for his birthday and his friends decide to play a prank on him. What could possibly go wrong? Find out what happens in Ada Hantu.
Ada Hantu features some unexpected twists and turns, so be sure to check it out.
There are a lot more horror offerings on Disney+ Hotstar, so be sure to explore and check them out.