Rian Johnson's sequel to murder mystery comedy showcase Knives Out may not be subtle with some its messages, but it does deliver on laughs and mystery whodunnit work.
Billed as the current-gen version of an Agatha Christie novel adaptation, Glass Onion: A Knives Out Mystery is set in the same universe with one pivotal character tying it all up: Southern-accented ace detective and puzzle solver Benoit Blanc (Daniel Craig). This is a role Craig enjoys a lot given his tiredness playing a 007 agent for years on end: full of warmth, genuine inflection, quick-wittedness and deduction, and all-around charm. While he's actual shite in puzzle games and Among Us (as displayed comedically in his early intro to the film), his keen observation and problem-solving are peerless. This is the movie that cements his recurring appearances in any Rian Johnson-directed mystery; you would pay for multiple viewings just to see Craig effortlessly make the detective schtick work with aplomb.
Mystery Machine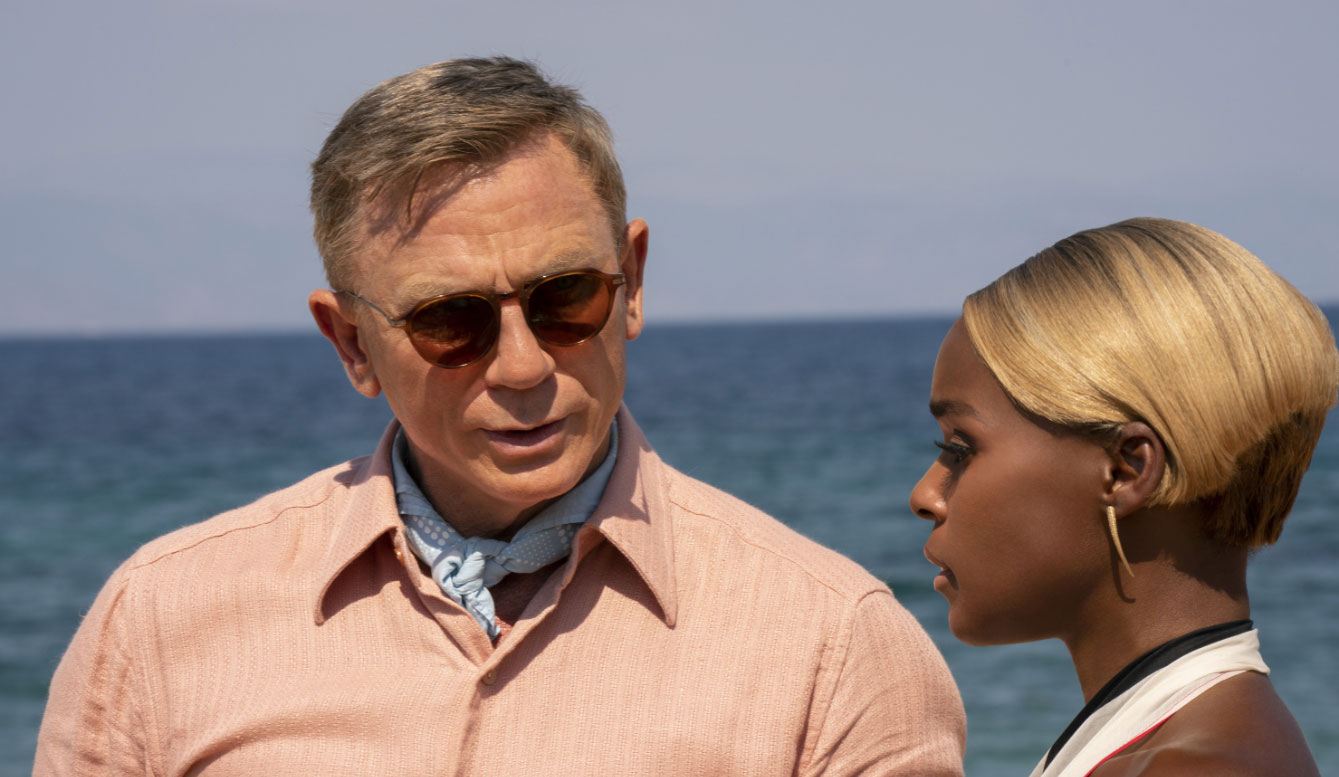 Of course, such a caper wouldn't work without its other players on-stage, and they're quite a bunch. We have rich billionaire "disruptor" Miles Bron (Edward Norton) with his massive personality front hiding a bigger secret that we are intrigued in finding out. We also have ditzy ex-model Birdie Jay (Kate Hudson) and her incredibly patient and savvy assistant Peg (Jessica Henwick), muscled streamer manchild Duke Cody (Dave Bautista) and his trophy girlfriend Whiskey (Madelyn Cline), campaigning senator Claire (Kathryn Han), big-time scientist Lionel (Leslie Odom Jr.),  and the group's ex-friend Andi Brand (Janelle Monae). Somehow or other, Benoit gets mixed up in the group's holiday getaway in a Greek island featuring Miles' private domicile and "Glass Onion" sculpture, with the host proposing a mystery game of their own that escalates beyond that.
Is the underlying story and mystery enough to stick around, having its proverbial layers peeled without getting you annoyingly teary-eyed out of anguish? You certainly won't be bored, as Rian Johnson's direction and script is airtight, speedily paced without being off-course and awkward, and just all-out fun to follow. Every piece of the puzzle and its cast works well in tandem with no weak end, while the setting and central theme that ties everything together just clicks after the first viewing, with the second one being done when you feel like you want to catch the telltale signs leading to the climax.
Glass Onion: A Knives Out Mystery is a delectable thrill ride with equally eccentric characters, a number of logical plot twists, and clever writing. Yes, it suffers from the usual case of sequelitis: bigger, fancier, and a little hollow compared to the original, like as if the first half is elaborate window-dressing and indulgence. Still, it's still a fun murder mystery that'll keep you intrigued in its 2+ hour runtime. You'll definitely be talking about its unravelling and resolutions, as well as key moments involving Benoit Blanc & its kooky cast of eccentrics for months on end.
Final Score: 80/100
Related