Platforms: PC via Steam and Epic Games Store
Genre: Strategy, 4X, Historical
Humankind Together We Rule is the first major expansion for Amplitude Studios' 4X historical strategy game since the base game was originally launched back in 2020. The main objective of this new expansion is to give players more options regarding diplomacy and espionage. Does it do a good job in bringing more meaningful additions to the table?
Building An Empire
The first new mechanic is the Congress Of Humankind, which allows players to vote and decide on global doctrines and arbitrate international conflicts together. How much influence you have depends on how many of the new Leverage points you have. The new Diplomatic Affinity mechanic allows cultures to have a more active role in the world's diplomacy. Their Active Ability allows them to demilitarize a territory for 10 turns, while their Passive Ability allows all their units, beyond just agents, to collect Leverage. This Affinity also introduces a new way to gain Fame, Diplomatic Stars, earned by collecting Leverage points during each era.
In addition, there is a new Embassy Quarter, which can be used to deepen ties and sign agreements. It can also grant the ability to use Leverage points to force an empire to take specific actions to your benefit. These include a new set of potential agreements, such as signing an arms deal to get access to your partner's units; contributing to building another faction's wonders in return for leverage, influence, or money, and more.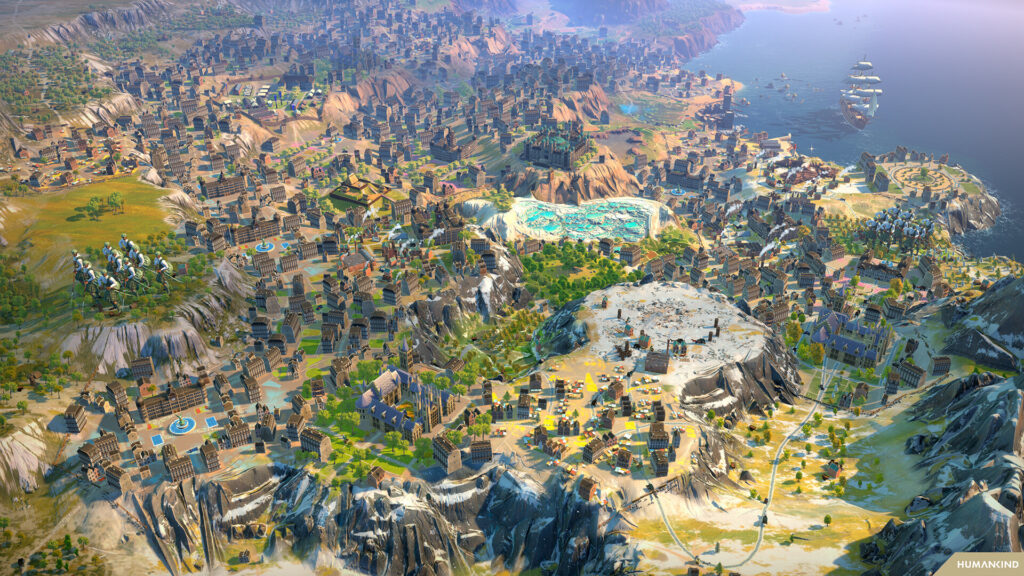 Another new system is the introduction of new Agent units, which allows you to infiltrate, sabotage and disinform other empires. There are three units in the Agent family, including the Envoy who can move freely on the map without diplomatic restrictions, as well as collect Leverage and influence Independent People. Meanwhile, the Spy focuses on infiltration and the Spymaster has access to two additional sabotage actions. The Humankind Together We Rule expansion also adds other new content, such as new Wonders, new Independent Peoples, new Narrative Events and even new in-game music tracks by composer Arnaud Ray.
As someone who's not really familiar with the 4X genre (I play mostly real-time strategy titles like Total War or tactical ones like XCOM), Humankind was easy enough to jump into in the beginning. That's because the game offers an option for those new to the genre. I chose that option and the game basically gave me tips and advice as I played the game, which is a relief since I didn't have to waste time on boring tutorials. Players can just learn as they're playing the game.
As a history buff, it was fun to experiment with adding elements of various real historical cultures and civilizations like the Egyptians with the Sumerians or the Romans and the Vikings, and so forth. I still prefer something more fixed to specific eras like Age Of Empires and Total War, but Humankind does offer a more sandbox experience that can be enjoyable for fans of history.
Age Of Humanity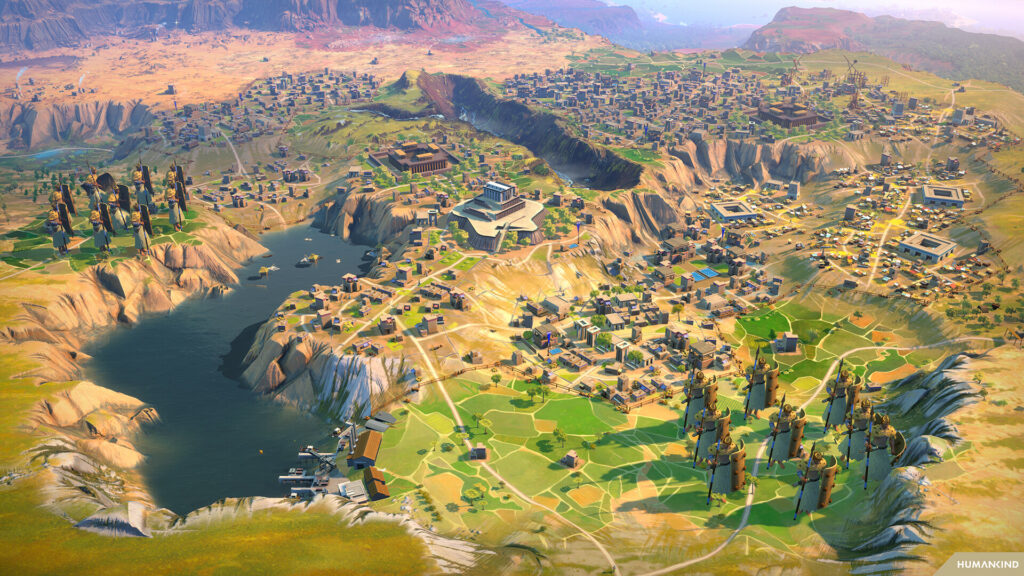 Just like the Sid Meier's Civilization games, there are a lot of layers to Humankind. With the Together We Rule expansion, you could potentially spend hundreds of hours in this game, which is the hallmark of a good strategy game.
FINAL SCORE: 70/100
Humankind Together We Rule was reviewed on a PC based on a review copy provided by Sega. It is now available on Steam and the Epic Games Store.