Back in August, we got to speak with Pentiment's Game Director and Art Director Josh Sawyer and Hannah Kennedy respectively. With the release of Pentiment just around the corner, I had the opportunity to have a sit down with the Senior Producer of Pentiment and long-time friend of Sawyer, Alec Frey.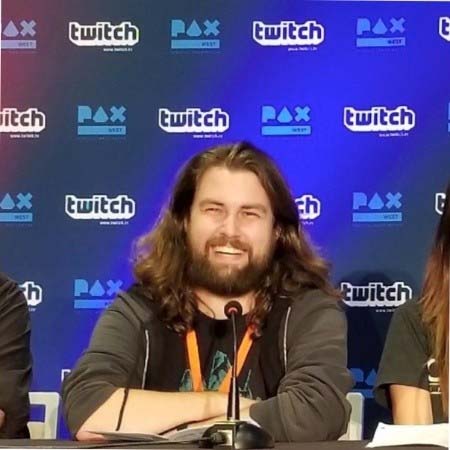 We touched on how prevalent player choices are in the game and just how impactful they are on the story and the consequences that come with them. Along with his own view on what Pentiment means to him in comparison to his other works.
How exactly does the game reward players and what consequences play out across the game?
Alec Frey: The game takes place over 25 years. So that's a long time for things to happen in this town, Kiersau Abbey. So the biggest reward you get is obviously just seeing that world change and because the game takes place over such a long time, it can change in very long-term ways. So early on in the game, you may accuse a specific character of the murder and they may get executed and that could have a ripple effect for a very long time in these people's lives in a way that you wouldn't normally see in what might be a traditional Obsidian Game where the game takes place over a significantly smaller period of time. So that reactivity rippling through a really long duration is one of the coolest rewards of the game.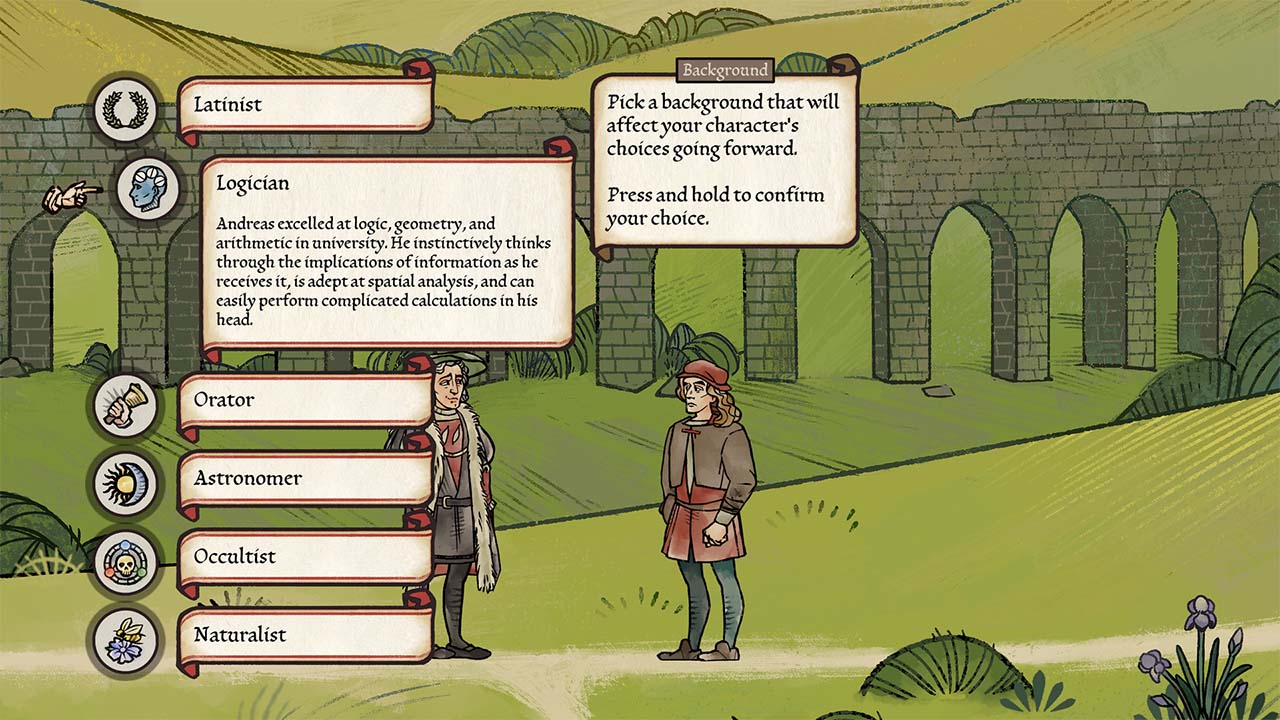 I think we did a really good job of making sure you get to play the character you want to play. Mind you, you are playing Andreas Maler, but then you make a few decisions early on to pick what backgrounds you have, where you studied, and what kind of personality your Andreas has. And I think that traditionally, Obsidian makes games where you make your character from scratch and you get to pick every aspect of them. But I think that we did a really good job of making sure that even though we're giving you Andreas and we're telling you his initial story and why you're here, that ability to pick the backgrounds and play through the game comes off really well and it feels really good.
True to an Obsidian game, we have a lot of decisions you can make, and some of those decisions have bigger impacts than others. The thing that's really interesting about this game taking place over such a long period is that you see it affect characters across large portions of their lives. There will be characters that at the beginning of the game are a baby and by the end of the game, they have a baby. And I think that seeing your decisions affect a character that has gone through a large portion of their lives—25 years will make you look back at it a go "Woah, I've experienced a large portion of this person's life and they're like this because of a decision I have made."
Noticing the depth of those choices is something that sets this apart from other Obsidian games. It's really important to us to make sure that all your choices matter but when you are seeing these characters 25 years later, still being affected by a decision that you made so that just hits differently.
How would you describe Pentiment in your own words & how would you compare it to your other works?
Alec Frey: The game is a narrative-adventure game which touches on the lives of a lot of people in the towns of Kiersau Abbey and Tassing. The way I see this game is a story of people and how they deal with change and there are a lot of themes of that throughout the game. I think that can be something that can be really important to all of us and that we all relate to in different ways and so from my perspective, it's just people dealing with where the world is at this point, in 16th century Bavaria—it's an interesting time right? The reformation is coming, a lot of people are viewing the Church in different ways, and a lot of people are getting more educated and have more access to more information because of the printing press becoming available and having just been invented. So that's just a time of change and it's not unlike change that we've gone through more recently like with the internet. I think it just creates a really interesting dynamic where we can all relate and see it in different kinds of ways.
How it relates to the other projects I've worked on from a production perspective is that this team is small. We're a very tight-knit group of people, the core group is about 14 people and beyond that, we've had other people work on the project come in and out but in general, we've all been really close and worked really closely together. The lines of communication a really small, so in ways, that makes my job easier as a producer because it means that if somebody needs to talk to somebody else, there are fewer of them going through me and often just talking to each other and that can make the messages really clear and I think that translates into the game really well with the game having a really clear vision and the team knowing exactly what they're working out all the time and that's something on larger projects is often something you have to wrangle as a producer but as a producer, it's always been really clear and that's been awesome.
What lessons have you learned from your previous projects that you applied in the development of this game?
Alec Frey: In general, making RPGs are hard in its own way. There are a lot of moving parts and a lot of reactivity in Obsidian games in general and having that choice in consequence between characters that has a ripple through an entire game is something that is hard to organise, track and make sure that you don't miss any of those points.
I think just having experience from our other titles and RPGs and understanding that's something that is going to be really deep in this game with being able to understand that these characters might die early on or might react to other things early on that takes a rippling effect through 25 years. That really prepared me to make sure that we stayed organised and talking about those things, ensuring that we did a lot of play testing to make sure we didn't miss anything.
A lot of it was mostly getting the team in a mindset of like "Hey this game is really reactive and let's make sure we're planning for that and make sure that we have a lot of time to get feedback on it, to discuss it as a team, to make sure that it feels good and make sure that we are really clear with each other on what our goals are."
How involved were you in the creative process?
Alec Frey: So in comparison to my other games, I was much more involved. Not because I had a super creative role on this project it's just that everyone was involved.
Our team being as small as it was, everyone had a voice. I think part of the reason why the game became exactly what it is, is because we all heard each other and we all created a lot of opportunities for each other to get listened to.
There isn't a single person that worked on this game that didn't in one way creatively contribute to the project. Even though there are less creative roles like production, everyone touched this project in a different way whether it was helping design a minigame or coming up with an idea of how the act should end, everyone had a hand in it.
Obviously, the main story and vision was initially Josh [Sawyer]'s but we all worked on this together and it would be a miss to say that we didn't all have a creative role.
What were your main goals when creating the game?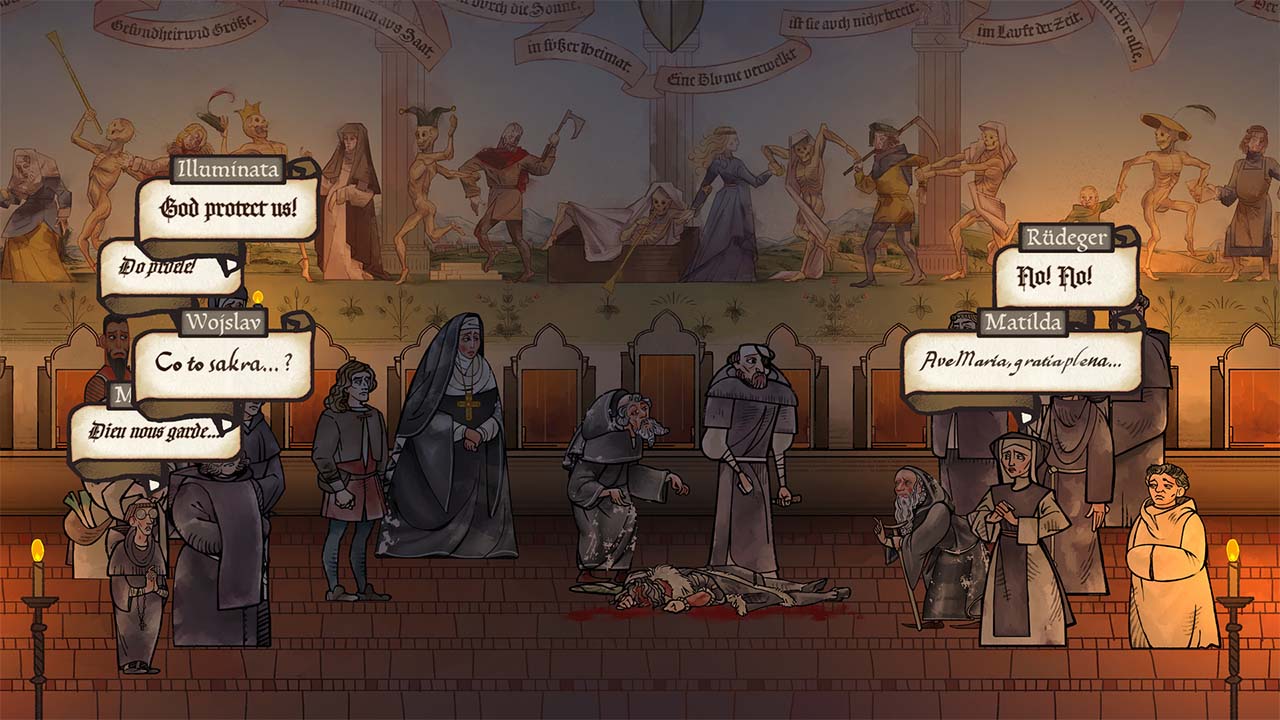 Alec Frey: A big goal was to really make sure that players feel like they are in 16th-century Bavaria and understand the history accurately. Obviously, it's a game, so we do things to make sure you're having fun but at the same time, there's a lot of stuff that we wanted to make sure that when you experience something, it's something that could have happened.
The town of Tassing and Kiersau Abbey are both fictional locations but we want to make sure that when you're there you're experiencing something that feels like "Yes. This could have happened at this time." And so it was important to us to make sure that we got a lot of that history right.
The way that translated onto our team and how we ran that was the team did a lot of research and that research was anywhere between making sure we were reading the right books—which you will note in the credits of the game, we have a whole bibliography referencing all the books looked at—to having team watch days and play days where we would sit down as a team and we play other games or we would watch documentaries as a reference to really learn this stuff. It got to a point where by the end we would find stuff in a documentary or game where we were like "I don't think that's right." so it was fun as a team to go on this journey of learning this history together, something that Josh [Sawyer] is really passionate and knew a lot about and slowly the entire team became amateur experts in.
What's been the most tedious part of developing Pentiment?
Alec Frey: I don't think there was any part of the project that was "tedious". The research was something that we were excited to do, so making sure that we accomplished all of that and we were accurate on it was important and I think it was fun.
There were definitely some things that took a long time and were big investments for the team and things like the font system, I and one other person stroked in each glyph in our game and we had to have someone do all of that work so that the fonts look like they're being written in and that was a lot of work. But it was something that was important to us and a lot of fun and learning to do and it created a really awesome effect.
Why settle for 16th-Century Bavaria specifically?
Alec Frey: It was always going to be Europe in some way. Josh [Sawyer] has a lot of historical understanding in that area, having studied it a lot. So having that expertise in our game director was valuable to narrow it down.
Digging more into that exact area and time, there was a lot of social, political and religious change going on in that area during that time. And I think all that creates a really interesting backdrop for telling a good story. On top of that, the illuminated manuscript was in a really interesting spot during that time—with the printing press coming in at that time and that allowed us to use that art style and the more modern woodcut style that was prevalent at the time to choose what the game looked like.
Allowing us to choose what the game looks like using the styles of that time and location definitely contributed to us saying "Okay, if we do it here, at this time, we this story with these characters with this reformation and this change going on." and we get to use the art of the time period, that can all come together to something really beautiful.
It took a little iteration to land it where we wanted it to but a lot of this was Josh [Sawyer] had some really good ideas and this was the natural place to put them.
How would you like Pentiment to be perceived by the general masses?
Alec Frey: I hope people look at Pentiment and when they play it, they see themselves in some of the characters. There are a lot of interesting characters and decisions that you have to make that influence those characters and the place that they are in. I think that spending a bunch of time with them and making decisions for and with them makes you understand some tough spots that they're stuck in. I hope that the players come out of it feeling like "Man, this world is so different—being the 16th century, with the technological and social/political changes." from that I hope they look at that and think "While I look at this game and I see all these characters living in a time and place that is so different than where I live in, they're going through the same thing."
Often when we think of history we think of people that are different from us, but they aren't, they're just in different situations. So I really hope the players' notice and take away from it.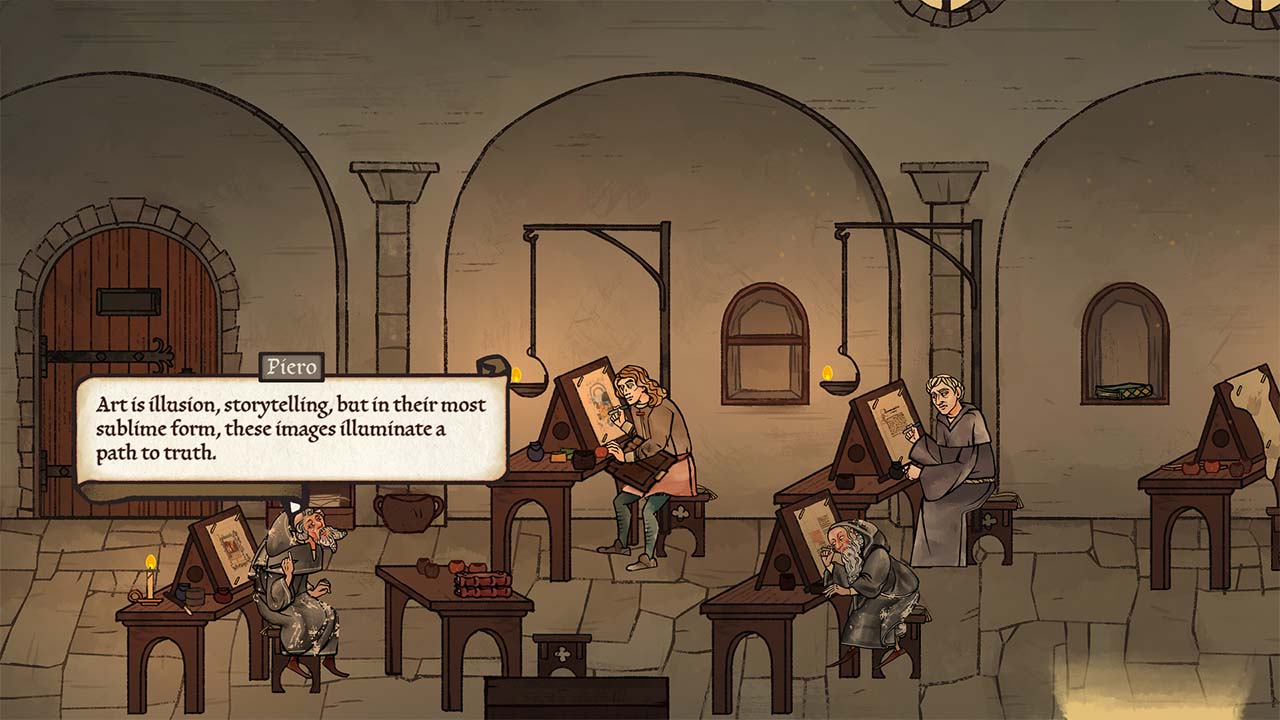 Pentiment will be out for Xbox consoles and PC on 15th November.