The Knight Witch is out right now for PC (Steam) and Nintendo Switch. If you love 2D shmups and search action game hybrids, you'll find a lot to love about this new title from developer Super Awesome Hyper Dimensional Mega Team.
What you won't like is the game's difficulty; it's pretty tough and requires your diligence in memorizing bullet hell patterns and dodging enemy attacks. Fortunately, we're here to help.
The Knight Witch Cheat Codes
All cheat codes in the game can be entered in the Cheat menu in-game on the options.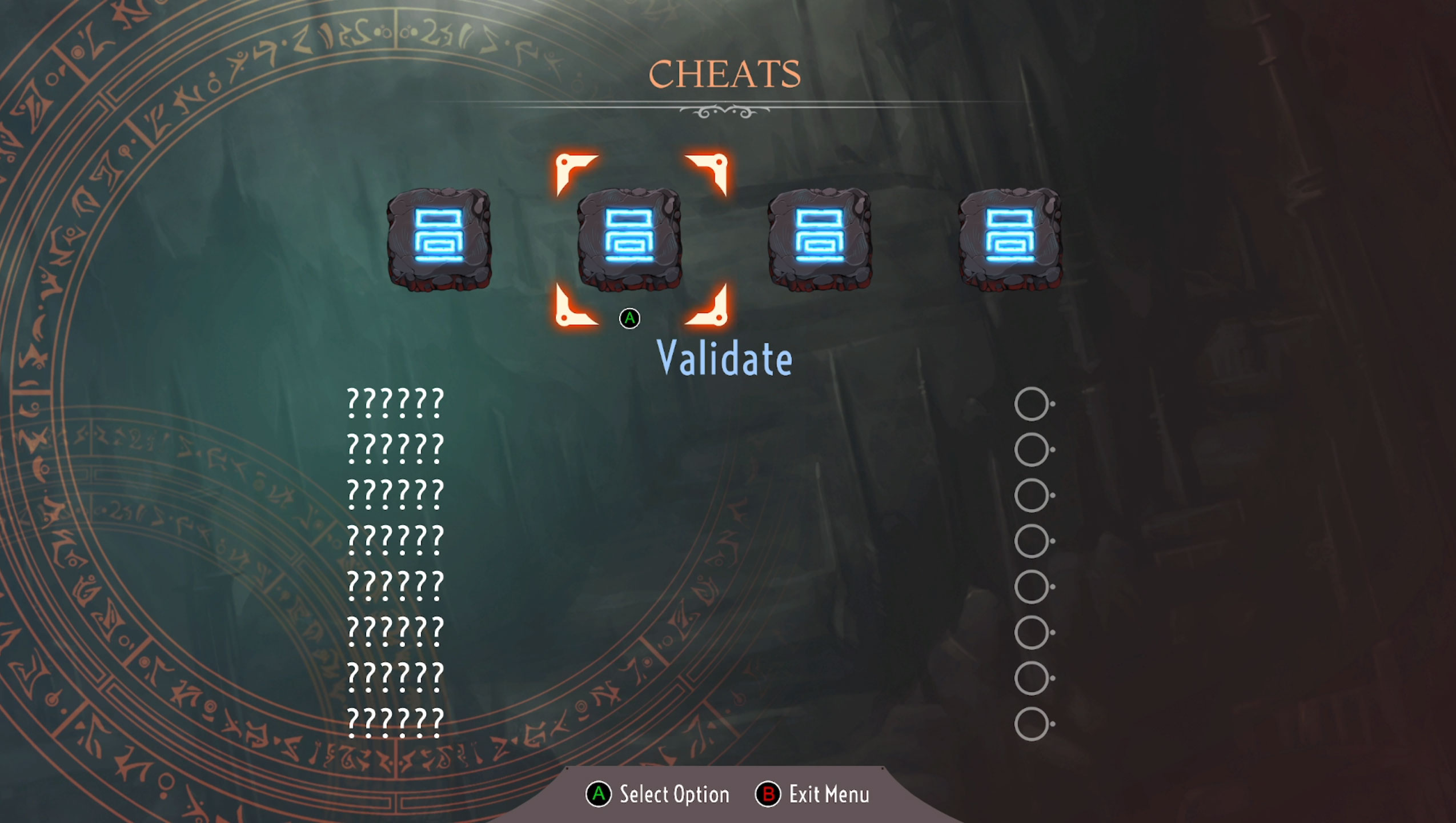 You have to enter a combination of four codes to activate a cheat; they're represented by a colour and a number of dots. Here's a reference as to what's what:
Blue: 0
Green: 1
Yellow: 2
Purple: 3
Here is the list of cheats:
Invulnerability: 2,0,1,3
Unlimited Mana: 0,3,3,0
Enemies drop health sometimes: 3,3,3,3
Double shard drops: 1,1,2,2
Glass Rayne (she can only take one hit): 0,1,2,3
Unlimited weapon durability: 2,0,2,2
Slower enemy bullets: 1,3,1,3
Show damage numbers: 3,2,1,0
The Knight Witch Video Guides
Hall Of Giants
Giga Tree
Mirror Lake
Forge Fields
Factory/Surface
Catacombs/Final Stage
Boss Fight Guide
Related