By Team KKP|December 30, 2022|
Head here for the full list.
#8: Vampire Survivors AND Holocure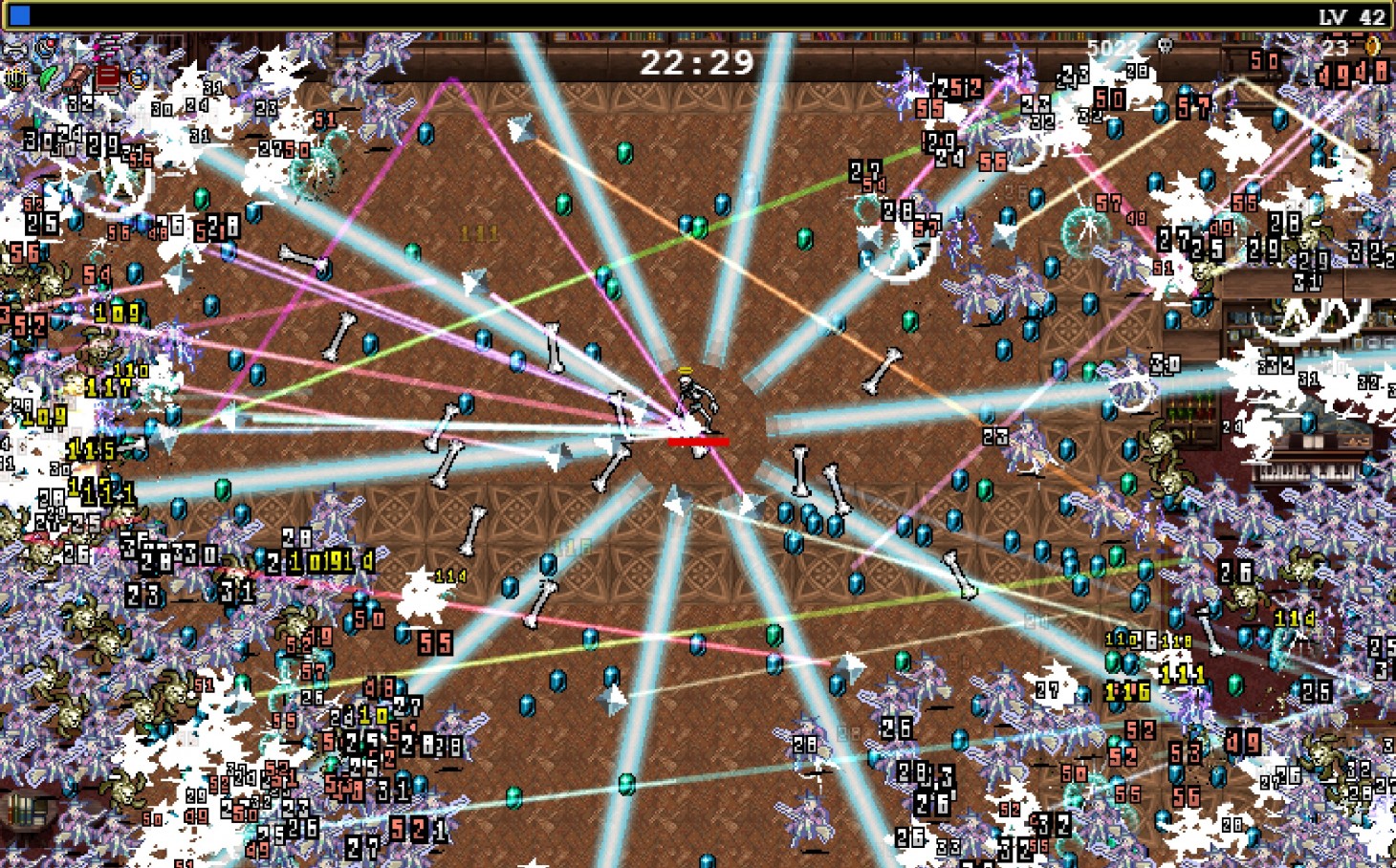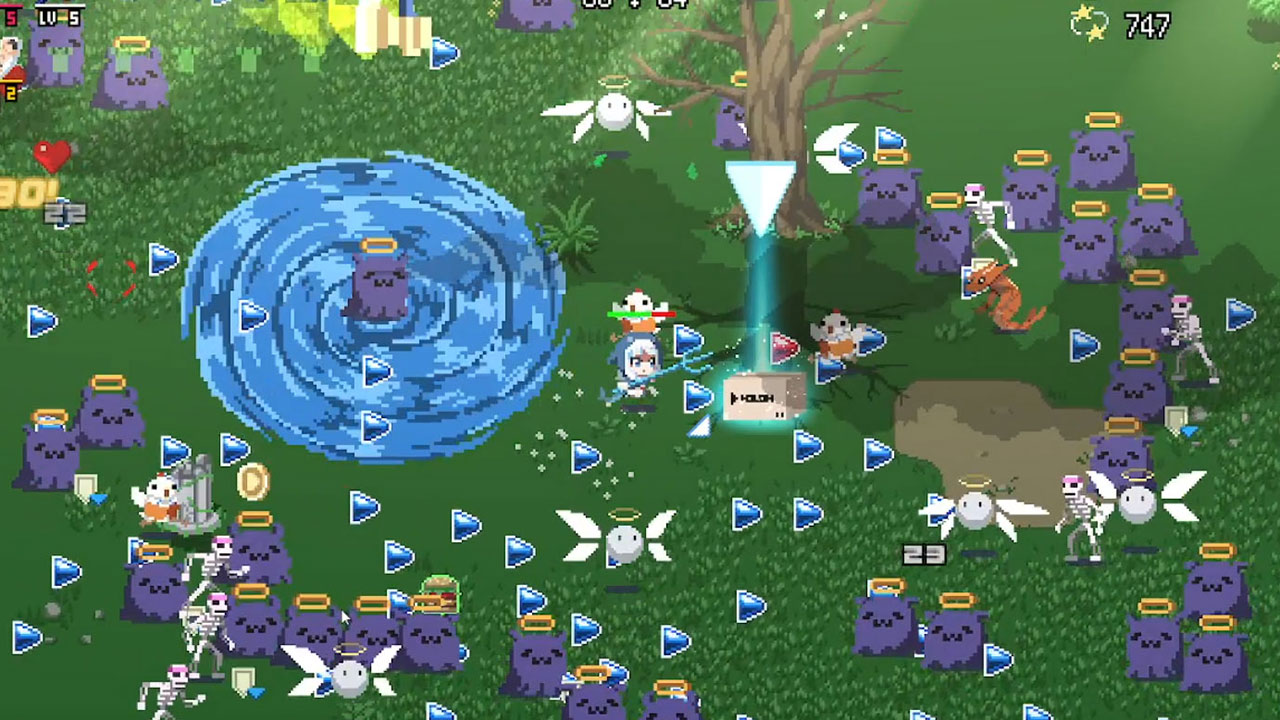 We're giving one of our prestigious top 10 spots between two titles that share a common new genre: one we affectionally call the WASD game.
It's 8 at night. You play a 2D character in a 2D environment with enemy sprites looking like legally-distinct Castlevania enemies, shooting and attacking in the direction you're facing automatically, and you fight off a never-ending wave of enemies for 15 minutes or so. In this span of time, you have to power your character up and level him/her up as soon as possible lest the mob gets more powerful and overwhelm you.
You will die a lot within said 15 minutes, retrying the game over and over again whether as a vampire killer or a VTuber. You will discover crazy power-up combinations, passive buffs, and game-breaking combination of attacks, to the point where you are a walking killing machine at the 10-minute mark. As you master the art of auto-killing and WASDing, you realize that you forgot to eat dinner.
It is already 8 in the morning.
How could a game so simple in its design kill off so many hours of your time? Easy: its accessibility, its progression system, its arcade-style score-keeping gameplay, and its sounds. Anyone can jump in and try their luck with Vampire Survivors, or even Holocure.
And its barrier of entry is pretty low: one game is less than US$5, while the other is a free fan game. Regardless of which one you pick, both of them are addictive as all heck.