For the rest of the list, head here. For #13, head here.
#12. Windjammers 2 (PS4, Xbox One, Switch, PC, Stadia, Luna)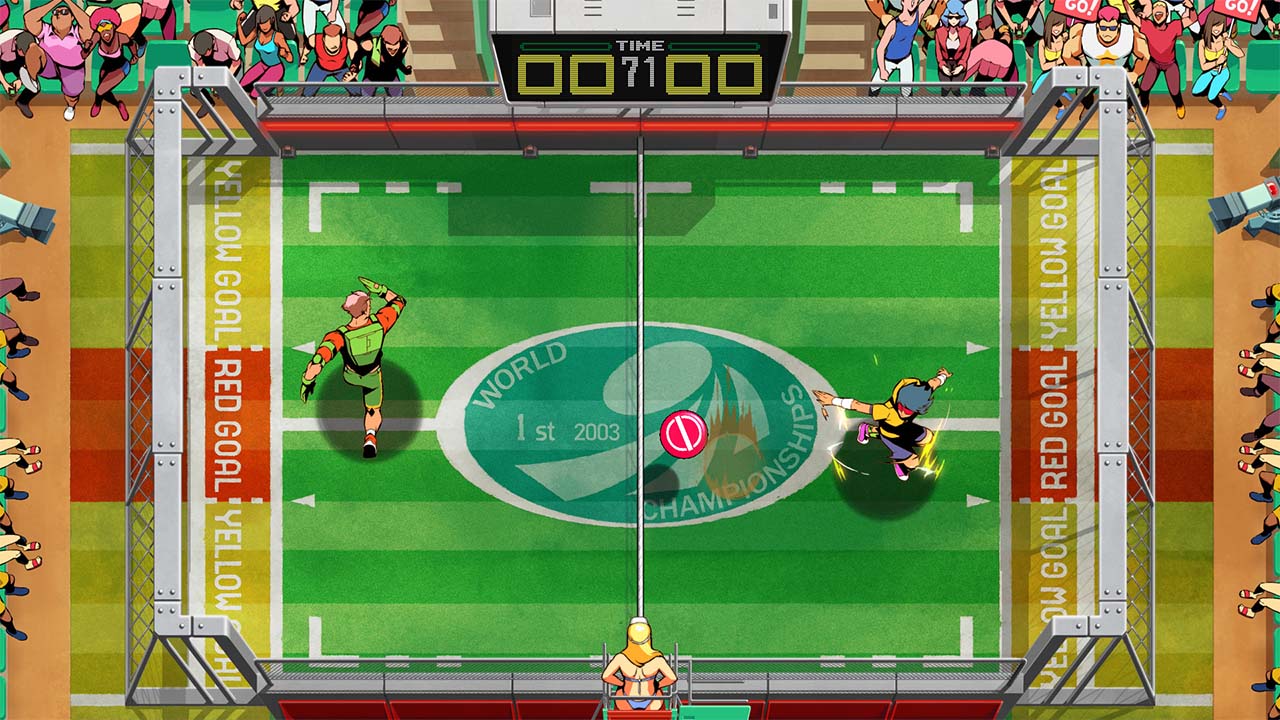 The sequel to the 1994 Neo Geo game Windjammers, co-produced by Data East and SNK, Windjammers 2 is best described as a combination of air hockey and a 2D fighting game.
Windjammers 2 appears to be similar to Pong at first glance, where players control their character on one side of the screen and try to deflect a frisbee towards the opponent in order to score points. However, the game is more complex due to the inclusion of various tactics and strategies inspired by fighting games. Players must use their wits and outmanoeuvre their opponents to succeed.
Windjammers 2 is a great sequel that maintains the core gameplay of the original while introducing updated visuals, bonus games, and new characters. It is a well-done release from Dotemu and is suitable for both fans of the original Neo Geo game and anyone looking for a challenging and enjoyable game.
Windjammers 2 is by far the most fun 1v1 fighting game masquerading as a sports game. Or is that a sports game masquerading as a fighting game? It's hard to say, but Windjammers 2 is a fun frisbee flying power disc tossing action all the way through.
Related