First of all, let's define a visual novel – it's a game genre where the player, you, will be reading a series of text, accompanied by images. This is the background images, then there are things like character sprites, or some kind of representation of the characters within the game – then of course, there's the story.
You don't always have choices, but sometimes you do – and sometimes those choices give you the ability to see different options depending on what you've chosen to do, and sometimes those choices don't entirely matter at all beyond just progressing the story. Or do they? There are times when a decision made an hour ago will affect the ending of the arc. There's probably a whole thing about how it's just like life in that aspect, but that's beside the point.
Bottom line, visual novels are a great medium to tell stories. They're not the only way to express a narrative, but they're often one of the more common ways. Some games will sometimes include elements of the visual novel genre in order to tell the story in the game, especially if there is a dialogue between multiple characters. Other times, visual novels may also include elements of other games in the form of mini-games, and those mini-games and your progress will affect how the story progresses. It's a lot of fun!
That being said, there are definitely a couple of visual novels which must've missed everyone's radars, and I'm here to bring some attention to them! So let's check 5 of 'em out!
Juniper's Knot is a relatively short kinetic (meaning, one path, read straight through) visual novel made in the Ren'py engine that holds a special place in my heart. It's one of those games that were a bit of a 'you had to be there' -type situation. At that time, in the far of year or 2012, majority of Ren'py-made games looked the same. You could tell it was made in the engine because of the UI/UX, because they shared similar assets, or rather, the assets all borrowed from the same skeleton. Not to say it oversaturated the market or anything, but things just looked… similar, at that time.
Then came Juniper's Knot, a free-to-play visual novel about the meeting of a demon and a boy. There was a certain level of polish to it that really added to the story, and it didn't feel like the polish was overcompensating for the story – the demon really has multiple layers, as does the human boy protagonist. Visually and story-wise, it still holds up over a decade later. A high recommendation for anyone who enjoys stories about magic and conversations between people in different places.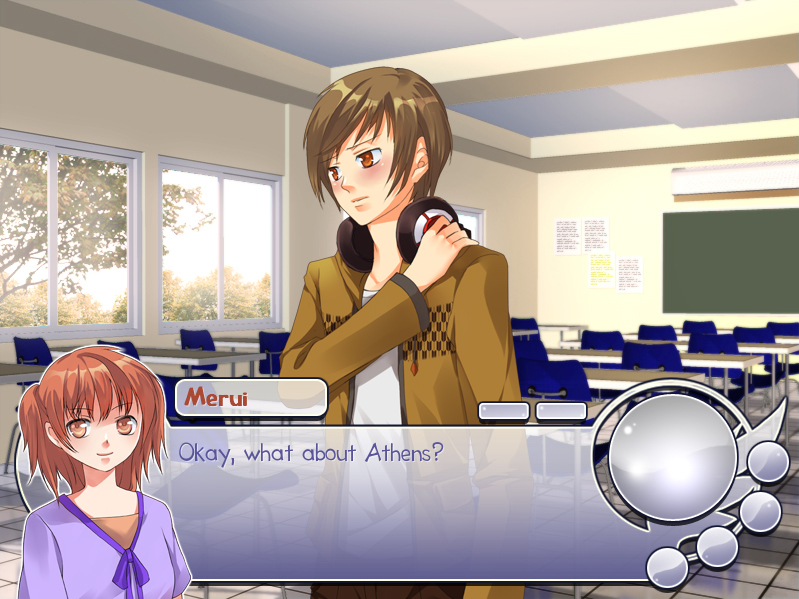 Visual novels are often partnered with the romance genre, often in the form of a game where the player acts as a protagonist who seeks out a love interest out of many, or sometimes just the one. Re:Alistair++ is a short visual novel which plays on the former – the player takes on the role of Merui, an avid gamer who gets an item stolen from her in her favourite MMORPG. She goes on the hunt to discover who this mysterious 'Alistair' is, and how to get her item back. But in the pursuit of it, she discovers that 'Alistair' might be closer to her in real life than she thought…?!
It's a relatively basic premise by modern standards – this is the kind of stuff that most light novels and anime are made of, right? You have the main girl, the supporting love interests, and everyone will have their own favourites to root for (there are three different romanceable guys!) – but given the time this came out, 2010, and for free, and using the Ren'py engine, it really set the tone for what visual novels could do and what you as a game developer, using the engine, was capable of. But that aside, the story itself is very light and fun, and easy to immerse yourself into.

Stories can often be used to comment and describe certain environments we may not be familiar with, and the SC2VN is a great way to really get a feel of the South Korean StarCraft 2 eSports scene. Sure, it's fictional – the characters aren't real, yeah. However, the feelings, the passion, the drive as described in the game, those are real. It really gets your blood pumping and you have a better sense of intensity and respect for eSports players, which is especially topical as eSports has become even more widely known through the region and the world.
Beyond the story, the characters, it is also visually stunning. The game was made in 2015 and it doesn't really feel like it – things are clean and readable without being overly difficult to understand, not only from a visual perspective but also from a story perspective. You might worry about being a total newbie to eSports – why should you play something like this? But that's exactly why you should, because it's a window into the highs and lows of a game that can mean so much to some. Highly recommended, for sure.
Digital: A Love Story is mostly here because it does something totally different from what you would expect out of a visual novel. It's sure got a visual interface, and you do a lot of reading, like a novel. But it's not what you'd expect otherwise.
The game is a computer mystery/romance set five minutes into the future of 1988. You'll discover internet conspiracies, do some hacking, save the world, find some love?
This is another game which you truly had to see when it came out – this is from 2010 and it doesn't look like other Ren'py games at all. The works of developer Christine Love have always had a sense of polish to them, but also a sense of grit. Digital: A Love Story is no exception to either. It gets a high recommendation from me for you to check out.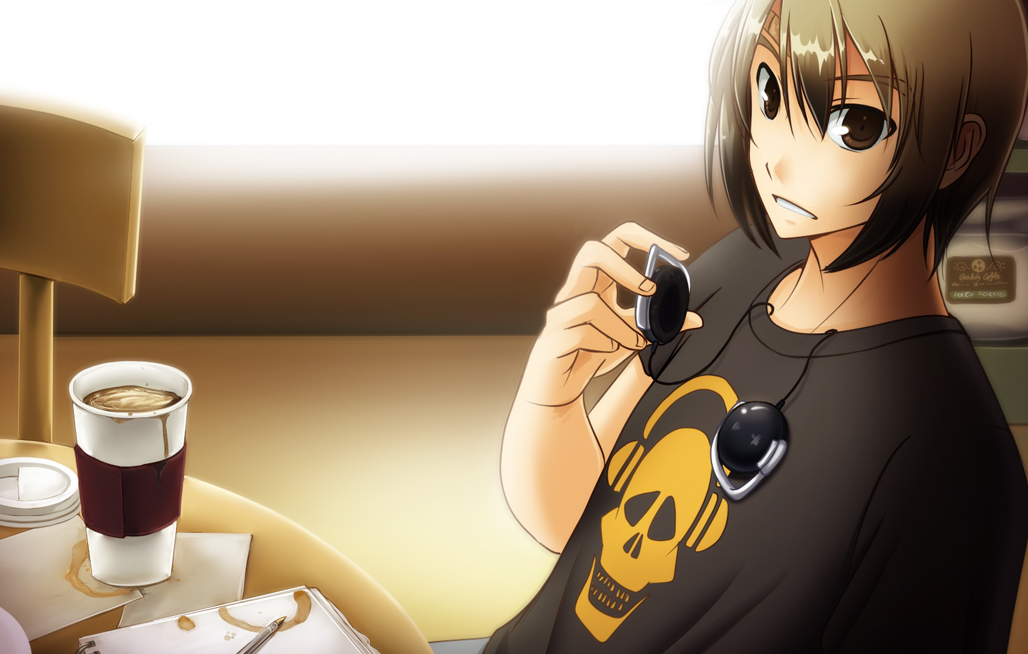 Another Sakevisual title on the list, but this time an all-out murder mystery. Jisei follows a nameless teenager with the power of reliving the dying moment of any corpse he touches. He takes on a case involving a murdered woman, of which he was accused of killing. Things continue to escalate, and the final result just might surprise you.
Jisei is a paid title from the Sakevisual team, but not their first time dabbling in the mystery genre. It's a good exploration of a visual novel with elements of searching and exploration, and fact-finding to discover the truth. Jisei is also the first in a trilogy of games, and you'll definitely want to play the whole series to discover more about the protagonist.
From a development perspective, this was especially interesting as paid titles coming from what was then called, the OELVN (Original English Language Visual Novel) market, were not always considered to be of quality. Many users at the time were very much of the opinion of "it has to have come from Japan if not it isn't good" – something we might've also seen in the English-language Manga market (remember TokyoPop's OEL titles that you'd find in Borders? I am very much ageing myself with this sentence). So Jisei was one of the first games to show "yes, I was made by a western dev, and I am also very good. I also cost money, and I am worth being paid for." Kudos to the team for their work, genuinely. It definitely paved the way for future devs – like you and me!
Did you notice that all the games listed were also made with the free visual novel development engine, Ren'py? Did you also know that you can use it to make your own visual novels, and there's a wealth of other engines you can also check out in order to make your next indie hit? Check out last week's article on Game Engines to find out more!
Related