HBO's The Last Of Us Episode 2 is now streaming on HBO and HBO GO (HBO Max in the US). Check out our breakdown of Episode 1 here.
The Last Of Us, based on the critically acclaimed video game of the same name developed by Naughty Dog exclusively for the PlayStation platforms, is written and executive produced by Craig Mazin and Neil Druckmann. The series is a co-production with Sony Pictures Television and is executive produced by Carolyn Strauss, Evan Wells, Asad Qizilbash, Carter Swan, and Rose Lam. Production companies include PlayStation Productions, Word Games, The Mighty Mint, and Naughty Dog.
The Last Of Us takes place 20 years after modern civilization has been destroyed. Joel, a hardened survivor, is hired to smuggle Ellie, a 14-year-old girl, out of an oppressive quarantine zone. What starts as a small job soon becomes a brutal and heart-breaking journey as they both must traverse the U.S. and depend on each other for survival.
The cast includes Pedro Pascal as Joel, Bella Ramsey as Ellie, Gabriel Luna as Tommy, Anna Torv as Tess, Nico Parker as Sarah, Murray Bartlett as Frank, Nick Offerman as Bill, Melanie Lynskey as Kathleen, Storm Reid as Riley, Merle Dandridge as Marlene, Jeffrey Pierce as Perry, Lamar Johnson as Henry, Keivonn Woodard as Sam, Graham Greene as Marlon, and Elaine Miles as Florence. Ashley Johnson and Troy Baker also star.
Courtesy of HBO Asia, we were lucky enough to be the only Malaysian media to participate in interviews with Craig Mazin and Neil Druckmann, Pedro Pascal and Bella Ramsey, Merle Dandridge and Gabriel Luna. You can also check out our spoiler-free review of the entire season by heading over here.
Spoilers ahead:
The Infection Originated In Jakarta, Indonesia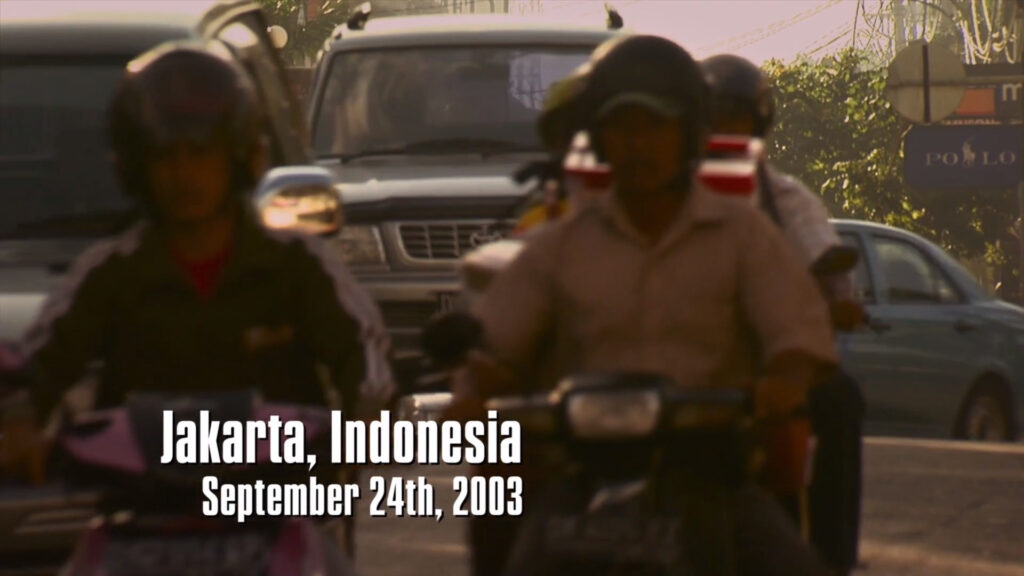 If you remember, Jakarta was mentioned via a radio broadcast in the first episode. Now, a flashback shows us what happened in Jakarta, Indonesia.
We meet Ratna, a Professor of Mycology at the University Of Jakarta. It turns out that the Cordyceps first mutated to survive in humans in Indonesia, which means that the infection originated in Indonesia.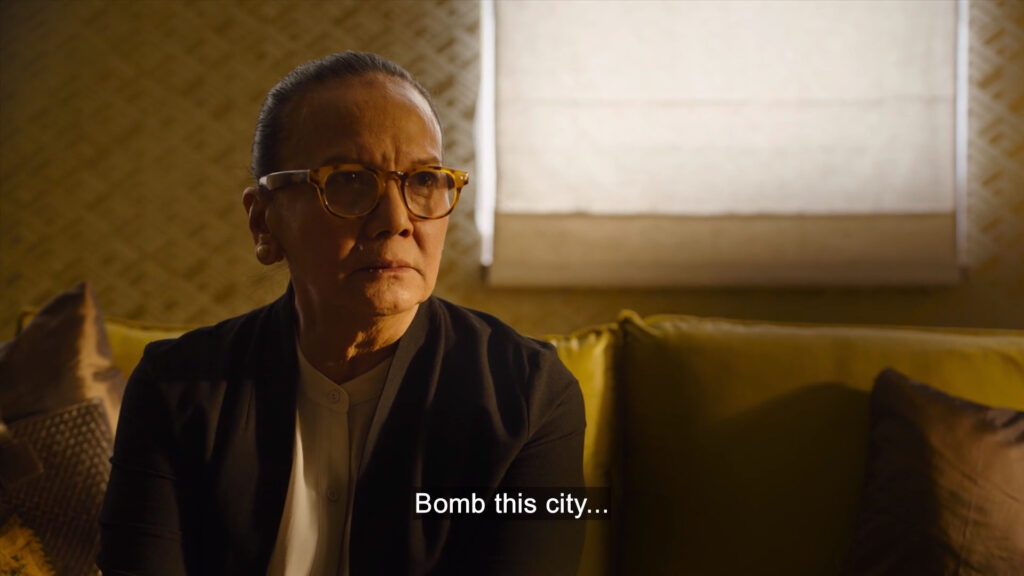 Ellie Can't Swim, Just Like In The Games
The HBO version of Ellie (Bella Ramsey) doesn't know how to swim, just like in the games. In the game, she can't swim, so every time Joel and Ellie have to get across a body of water, Joel (the player) will have to bring a wooden board to her.
The Same Line From The Game
Players will remember this line from the game when Joel and Ellie enter a hotel. However, it's happening much earlier in the HBO series than it did in the game. I loved this dialogue interaction in the game, so it's great to see it in the live-action series.
A Clicker Appears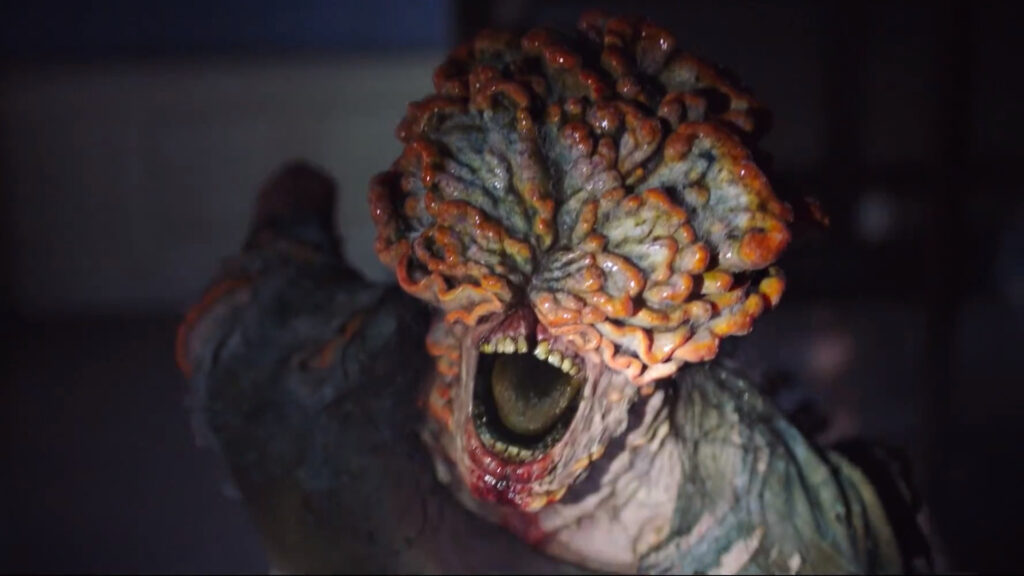 A Clicker finally appears for the first time in the HBO series. They're the most common Infected encountered in the games.
Another Iconic Scene Taken From The Game
This is another iconic scene taken from the game.
You can compare it to the one below:
Tess Is Infected And Chooses To Sacrifice Herself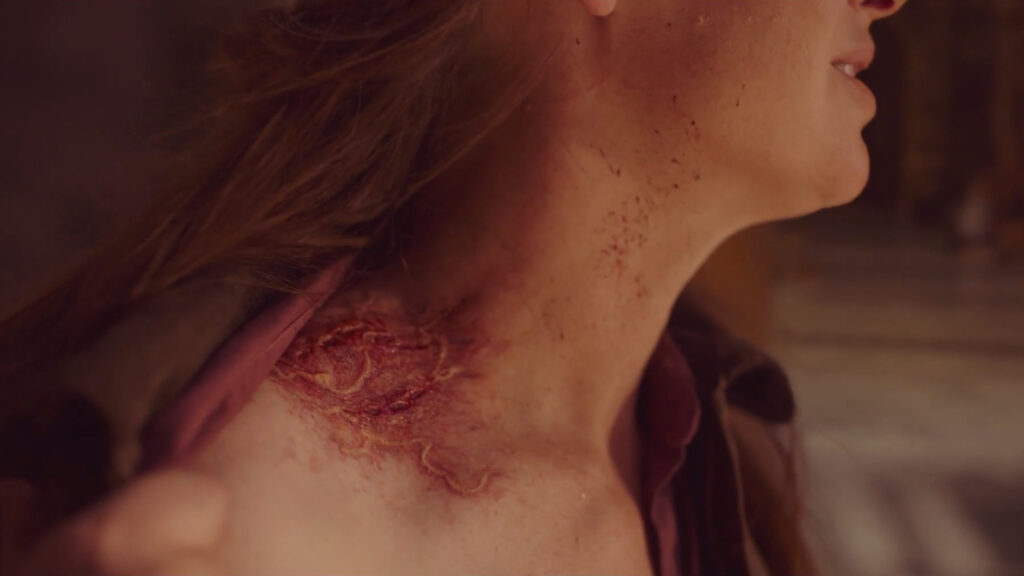 Tess gets infected and just like in the game, she stays behind and sacrifices herself so that Ellie and Joel can move on and survive. The only difference is that in the game, she stays to fend off some human soldiers, while in the HBO series, she ignites a couple of oil barrels to kill a bunch of Infected in an explosion. In both scenarios, she dies.
Check out our comparison video on The Last Of Us' second episode, where some of the key game scenes are recreated faithfully in live action form.
Until next week, excelsior!
Related