By Alleef Ashaari|January 30, 2023|
Netflix has confirmed that the live-action adaptation TV series of One Piece will premiere sometime in 2023. They have also released two new key visuals, including posters.
Matt Owens and Steven Maeda are set to be the showrunners, with an ensemble cast starring Iñaki Godoy, Mackenyu, Emily Rudd, Jacob Romero Gibson and Taz Skylar.
The cast includes:
Iñaki Godoy as Monkey D. Luffy
Mackenyu as Roronoa Zoro
Emily Rudd as Nami
Jacob Romero Gibson as Usopp
Taz Skylar as Sanji
Peter Gadiot as Shanks
Morgan Davies as Koby
Ilia Isorelýs Paulino as Alvida
Aidan Scott as Helmeppo
Langley Kirkwood as Captain Morgan
Jeff Ward as Buggy
Celeste Loots as Kaya
Alexander Maniatis as Klahadore
Bianca Oosthuizen as Sham
Chanté Grainger as Banchina
Craig Fairbrass as Chef Zeff
Steven Ward as Dracule Mihawk
McKinley Belcher III as Arlong
Chioma Umeala as Nojiko
Vincent Regan as Garp
Grant Ross as Genzo
Tamer Burjaq as Higuma
The first image depicts Iñaki Godoy as Monkey D. Luffy: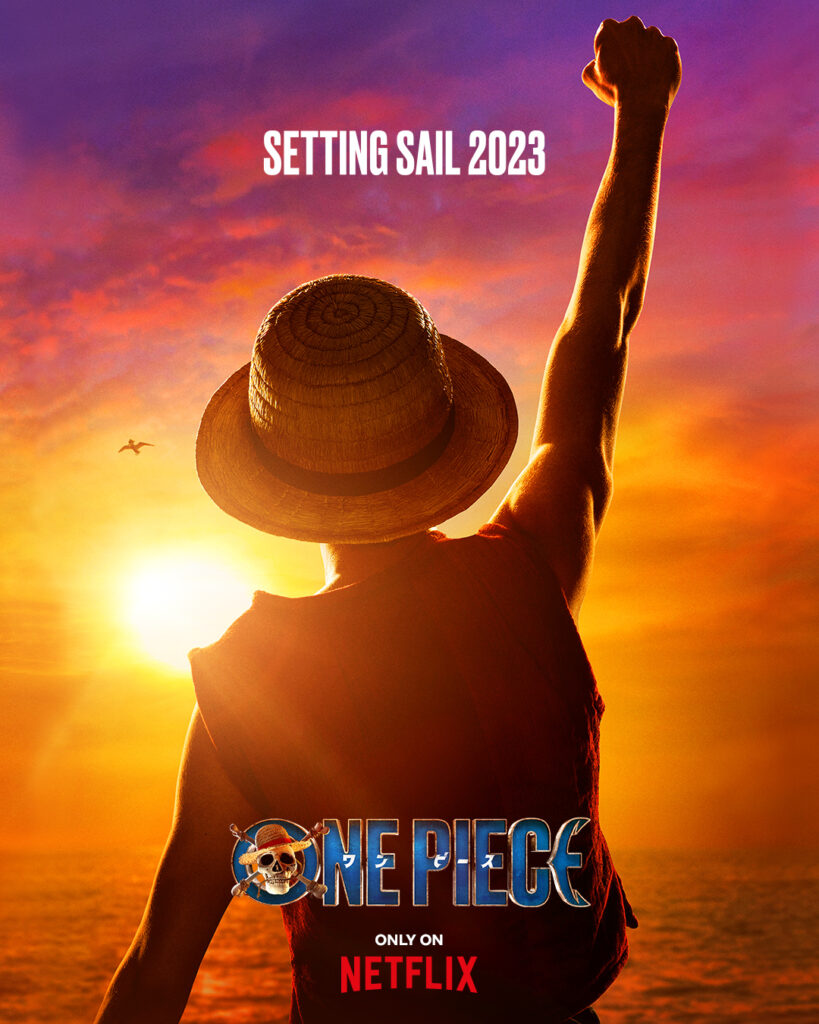 The second image shows off the whole crew and their ship:
Are the One Piece fans out there excited?
Related