Dr. JC Lau is kind of a game development superstar, and that's putting it lightly. I first met her on a zoom call as we were both inducted into The Game Award's Future Class 2022 – and hearing the list of her achievements and accolades with such a sense of accomplishment but still, humility.
When she's not leading her project team at ProbablyMonsters, Dr. JC Lau also serves as President of the Board of Directors for Global Game Jam. She is an award-winning game developer whose experience spans AAA and Indie, and she aspires to build a sustainable games industry where everyone regardless of their background or experience can have a fulfilling and prosperous career. In her spare time, she is an avid baker and a foster parent to four ferrets.
How serendipitous of us to have met, just before Global Game Jam 2023 was about to start! And how great of her to answer some of my questions in regards to not only Global Game Jam, but also game jams in general.
As a quick primer, a game jam is – as described by Wikipedia – "A game jam is an event where participants try to make a video game from scratch. Depending on the format, participants might work independently, or in teams. The event duration usually ranges from 24 to 72 hours."
You might've heard the term 'game jam' tossed around a few times – some notable ones include the LevelUp SEA Game Jam, Ludum Dare, as well as Global Game Jam itself. But why are young developers constantly being encouraged to enter game jams themselves? Why do people look forward to these events? Can you really learn so much from them? To find out more, I asked Dr. Lau a series of questions, to which she graciously answered.
Global Game Jam has been going on for quite some time now – can you tell us about your hopes and expectations for this year's one in particular?
JC Lau: This year marks Global Game Jam's 15th year, and it's been an evolving adventure to get us to this point. We officially kicked off our jam this past weekend with 18,500 people already signed up at 778 locations in over 108 countries around the world! We also expect that at least another 15-20,000 participants will sign up during the week.
This year is especially exciting for us as it is the first year we have run Global Game Jam and its counterpart for younger game makers, Global Game Jam Next, in the same timeframe. GGJ Next is a structured program that teaches game makers under the age of 18 to create games through a series of lesson plans and videos. Running both GGJ and GGJ Next concurrently allows us to bridge the gap between generations of game creators, so that everyone can jam.
Game jams in general have been an excellent way of getting people together and making something really special. In your opinion, why do you think that is?
JC Lau: Game jams offer a low-stakes way to develop skills and networks for game development. If you want to make games but don't know what area of game development you want to go into, it's a safe environment to try different parts of game making (narrative, art, design, etc.) and see what you like. You also learn new skills about those areas, and you also develop skills such as collaboration, communication, and organization, which are critical to working on a game team.
If you're already established in a particular discipline, a jam can be an opportunity to try and practice a new set of tools, or a new engine, or even a new role. In my day job I'm a producer, but I've done game jams where I've been a narrative designer, a 2D artist, or an audio engineer. It's definitely given me a greater appreciation for those roles and what they entail.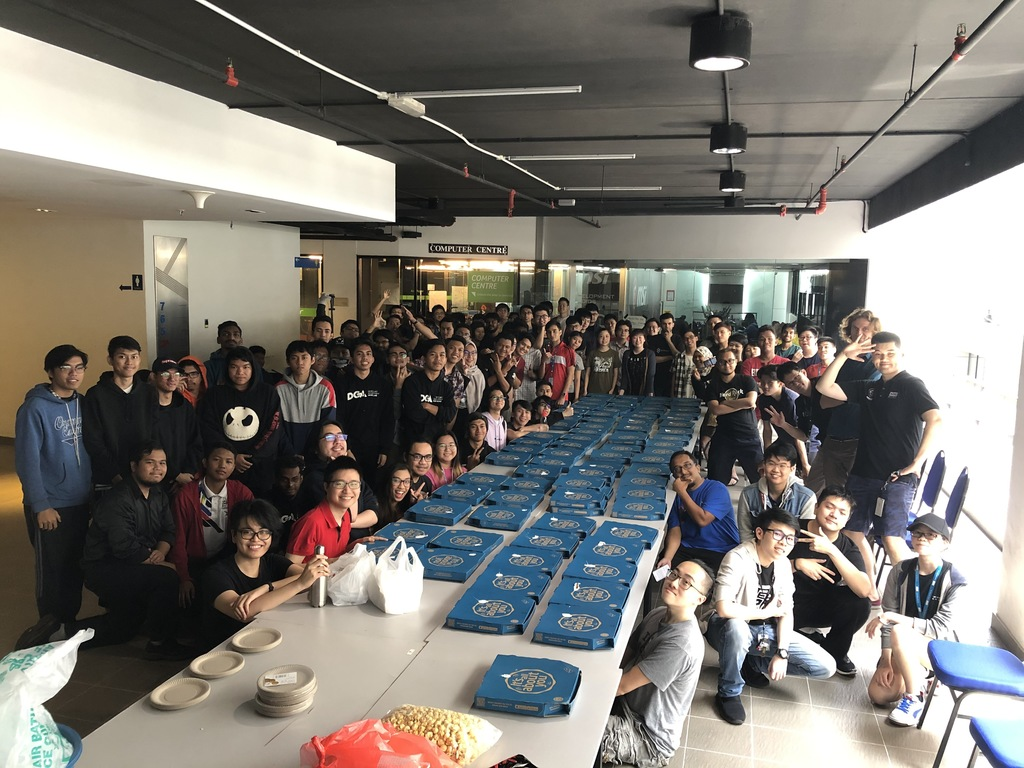 Have you noticed any kind of trends coming out of GGJ games (ie. games are more narrative-focused, games focusing on specific themes, games with a particular art style, etc.)?
JC Lau: Each year, we announce a theme for GGJ to inspire jammers to think outside the box. The themes are selected by a committee, and often have multiple meanings or interpretations so jammers can take them in different directions. We also have a series of diversifiers that can provide additional requirements (or challenges!) to the game. These can be along the lines of accessibility, using a specific tool or engine, or setting the game in a particular context.
In addition, we encourage people to try new things when they jam. There have been some games that started life as Global Game Jam games, such as Surgeon Simulator or I am Bread, that were innovative in how they used physics engines to hilarious effect, and went on to become commercial successes. This is one of my favourite things about jamming–you never know what the next cool or fun thing that people will latch onto is.
We also often get a lot of quirky, fun, games that otherwise wouldn't be made commercially. Sometimes participants are worried that they can't program or do art, but you can make great games without these specific skill sets. Narrative games (such as those built in Twine) are quite popular, and I've also seen paper prototypes of board games, or people using spreadsheets to make choose-your-own-adventure games.
What would you say are the main differences between working on a game during a game jam versus working on a game with a more traditional development cycle?
Apart from the difference in stakes between game jam game making and "day job" game making, the biggest difference between a game jam game and a game made in a dev cycle is the size and scope. Game jams are traditionally very short–48 hours is common, but we have moved to a 10-day model that spans two weekends–so the amount of work that can get done is a lot smaller.
Oftentimes, what gets submitted is a small working prototype of a game, rather than a fully-fledged game. But that doesn't have to be the end of the process! It's not uncommon for teams to continue working on their games (such as building more levels or adding more complexity) after the jam, and then release a larger version of the game down the road.
That said, one of my favourite things about the end of a game jam is when someone submits their first game. It's such a great moment to acknowledge the work that goes into making a game, to be credited on a game, and to be able to say, "yeah, I made that!"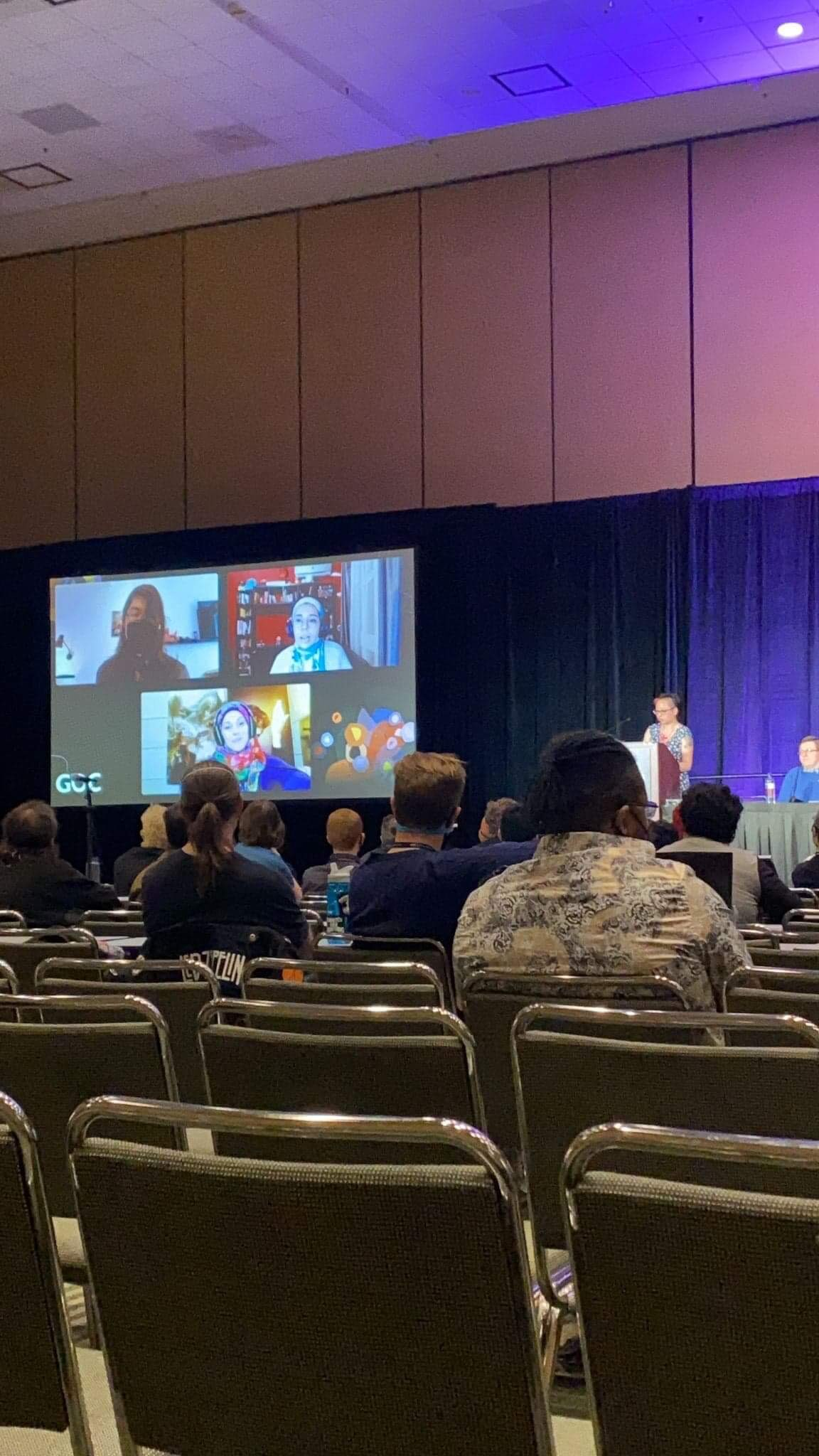 Finally, what's your advice for first-time game jammers?
Your first game will not be your magnum opus. 
It's a starting point that you can learn and grow from, so manage your scope and expectations. It's also important to rest and take care of yourself and your team during the jam period. The games industry is notorious for its crunch culture, and insofar as game jams are a way into the games industry, part of how we change that culture is by making sure we foster good habits around avoiding crunch in game jams.
The main thing, really, is to have fun! So enjoy yourself, make some friends, and learn some new skills. The game you create is the consequence of those other things.
---
Global Game Jam 2023 kicks off in Malaysia tonight at 8pm GMT+8. Check out the official FB page for more information, and all the best to all the jammers participating this weekend!
Related