Just like the trailer for Super Mario Bros movie, LEGO is showcasing some Mario and Donkey Kong love in its latest set.
Nintendo and LEGO has teased plans to bring Donkey Kong to the Super Mario LEGO block-filled universe. The Donkey Kong figure will be out this Summer, but there's no word on whether it'll be accompanied by a jungle playset or anything involving Donkey Kong and his element.
"The Lego Super Mario universe is about to get even bigger with more adventures, exciting characters and new worlds. Keep an eye out for more details coming soon."
Apart from that, Nintendo and LEGO also showcased the next Super Mario expansion set: Dry Bowser Castle Battle. This big set will be out on 1st August.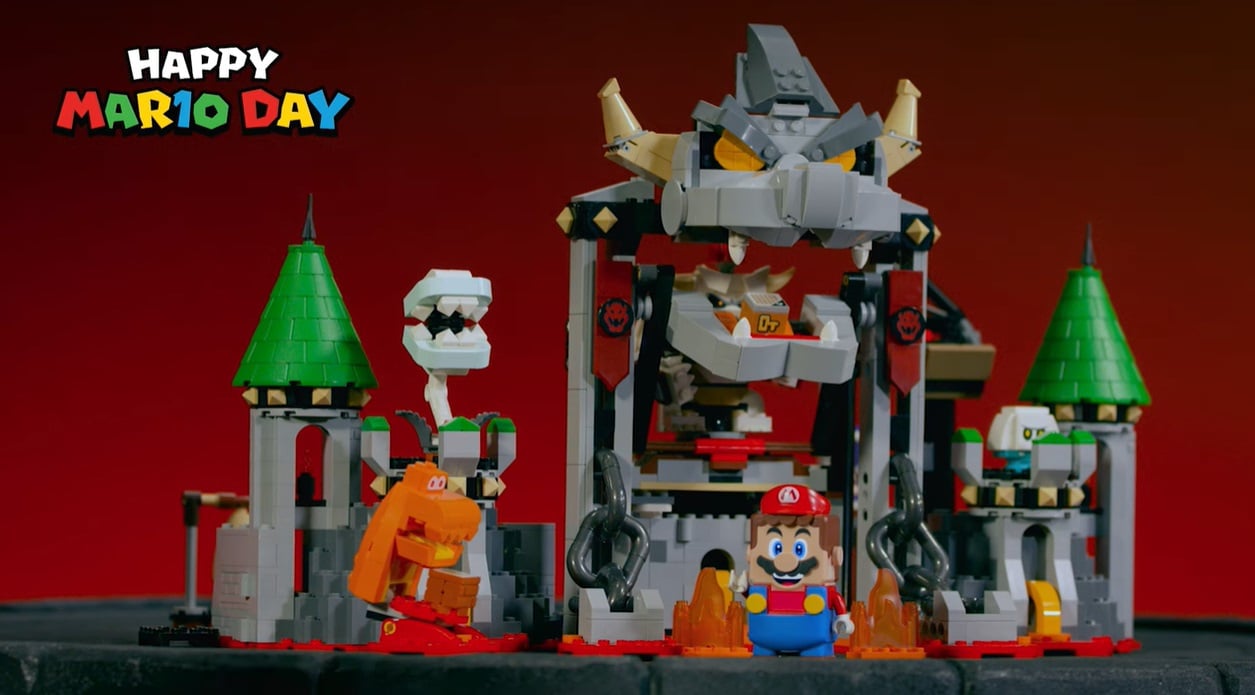 Nintendo is going all out with its LEGO sets with the Lego NES console, the LEGO Super Mario 64-themed question block, and LEGO Bowser. There's a LEGO The Legend of Zelda set planned, but there won't be any announcement for that anytime soon.
Related