Now that we've already covered the origins of Shazam in the 2019 movie, we don't have to sit through all that set-up and can get on straight to the good stuff. Shazam Fury Of The Gods brings back Billy Batson and his Shazam family (or Shazamily), but with the DC Universe about to be rebooted soon, is the movie good enough to watch on its own? Read on to find out.
Shazam!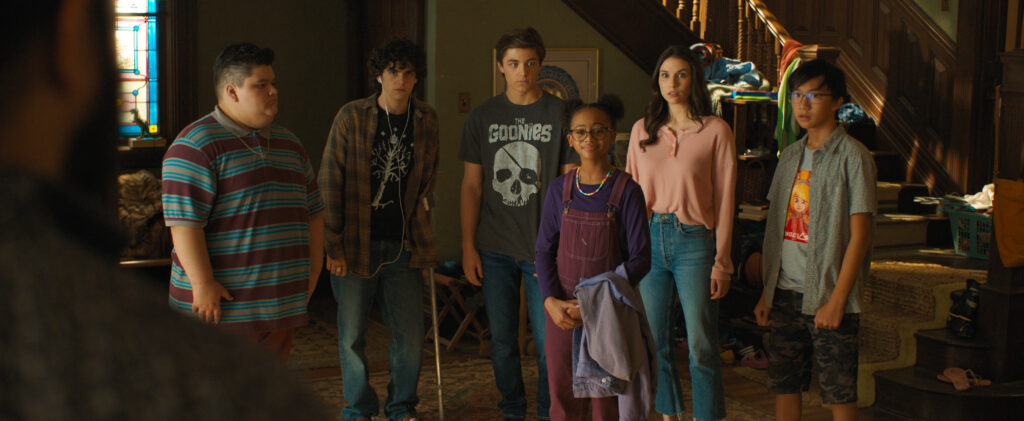 Shazam Fury Of The Gods can finally devote time to fleshing out Billy Batson's (Asher Angel/Zachary Levi) interactions with the rest of his foster family members. A lot of the focus this time around is also given to Freddy Freeman (Jack Dylan Grazer/Adam Brody), who weirdly has more screen time than Asher Angel as Billy Batson. The chemistry between them all is better this time around, as they now share responsibility as superheroes in addition to their relationships with each other as siblings. It's nice to see a family dynamic between them, as most of the first movie depicted Billy simply rejecting his new family due to his abandonment issues.
Speaking of abandonment issues, the sequel continues to explore that subject matter in regard to Billy Batson. Even after having a family, he's still afraid of losing them, which is the main emotional conflict in this movie. In Shazam Fury Of The Gods, we can see that expressed in how Billy Batson himself spends more time in his Shazam form (played by Zachary Levi) instead of his real kid form (Asher Angel). Realistically, it's probably because it's clear how much older Asher Angel looks compared to the previous movie, which is a problem for any movie starring young actors. Rachel Zegler's mysterious character doesn't get much to do, but her powers do look cool when she uses them in the movie (no, I won't spoil what they are).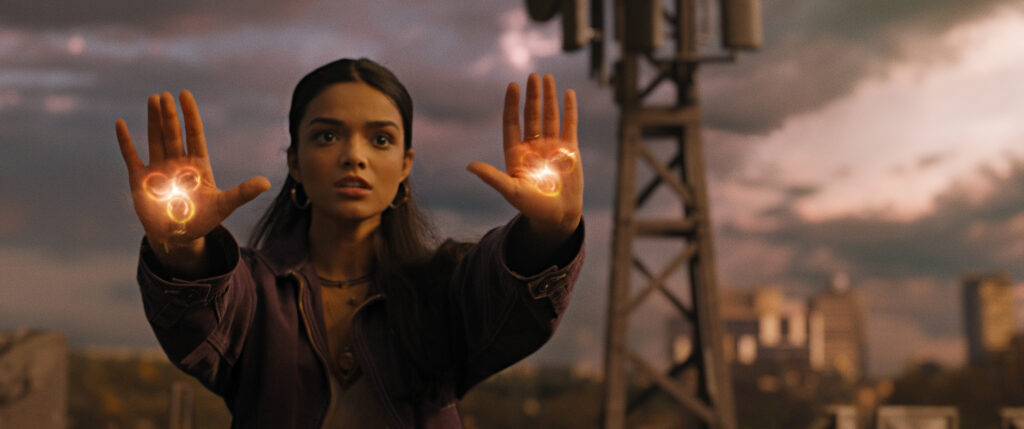 One of the best things about the movie is how it's still almost as much fun as the first movie, but with small touches of darkness and black comedy sprinkled here and there for older viewers. There will be scenes where adult viewers will be laughing more, and that's great, especially for a movie about young people masquerading as adult superheroes. There's also some surprising violence here, though there's nothing that really oversteps a PG-13 rating. Some of that darkness also comes from the villains. While it's still disappointing that they didn't go with more iconic villains like perhaps a certain Mister Mind that was teased in the post-credits of the first movie, Hespera (Helen Mirren) and Kalypso (Lucy Liu) did as best they could with the material that they were given.
A definite highlight is Helen Mirren's Hespera. It's a testament to the legendary actress' acting prowess and experience that she managed to make an unknown character into one of the best things in the movie. She's menacing and actually quite intimidating in her own way, which is a difficult feat in recent superhero movie trends like Shazam Fury Of The Gods where all the characters (good AND bad) tend to make a silly quip or banter in almost every scene (thank you for that, MCU). That said, it would still have been better and more memorable for Helen Mirren and Lucy Liu to play established characters, instead of ones that most people probably won't even remember after watching the movie and leaving the cinema hall.
The biggest weakness of Shazam Fury Of The Gods is how predictable the movie is from beginning to end. This is probably just superhero movie fatigue talking, but the plot feels generic and formulaic (the random villains who are not from the comics make it worse). What you see in the trailers is what you get and there's not much in terms of surprises. The movie could have benefitted more and been more memorable if the filmmakers didn't make it feel so 'safe'. More risks should have been taken.
Call Him Captain Marvel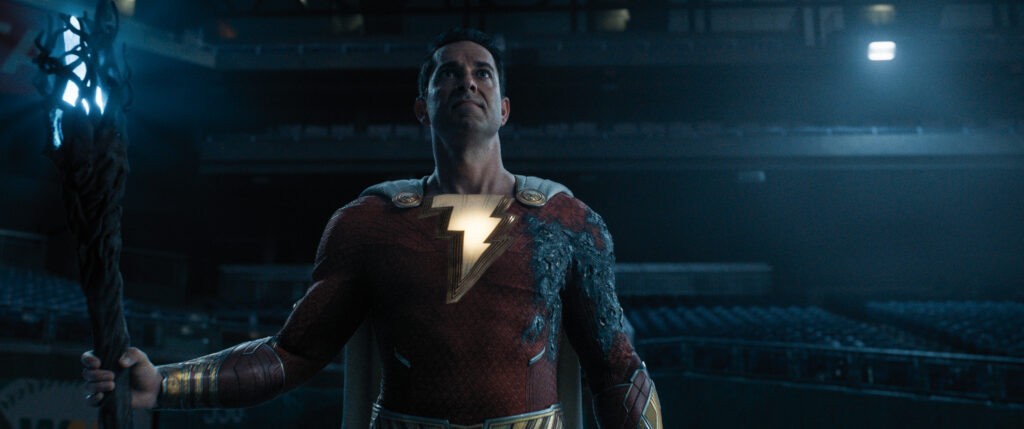 Shazam Fury Of The Gods is a decent and fun superhero movie for viewers of all ages. It has some family dynamics, action and whatever else you'd expect from another superhero movie. However, it doesn't do nearly enough to make it memorable enough, especially in the current market that's oversaturated with comic book adaptations, and I say that as a hardcore comic book fan myself. That said, it's not a bad movie at all, and whether or not it affects the future of the DC Universe, Shazam Fury Of The Gods is just worthy enough for a watch.
Oh, and there are also two post-credits scenes (including one at the very end of the credits), so don't miss out on them. You know, even if we still don't know how much all of this will matter when the DC Universe will be rebooted in a couple of years.
FINAL SCORE: 70/100
We attended an early screener of Shazam Fury Of The Gods courtesy of Warner Bros. Malaysia. Shazam Fury Of The Gods is slated to premiere in Malaysian cinemas on 16 March 2023.
Related