April's Fools Day is coming soon, and the video game industry will continue another long tradition of making funny fake news and jokey announcements, much to our chagrin as writers and reporters. Developers, publishers, studios and figures in the games industry have participated in the annual celebration for years, and some have been more memorable than others. Or infamous, depending on which side of the joke you're on.
Check out some of the most iconic jokes below. They're not in any particular ranked order, but we feel they're worth listing down:
1. Sheng Long Unlock in Street Fighter II (April 1992)
This is arguably perhaps one of the most iconic and one of the oldest April Fools' jokes in all of gaming.
Sheng Long is a character once thought to appear in the original Street Fighter II game, but he's actually a hoax. Due to a mistranslation or misunderstanding of Ryu's post-match victory text in Street Fighter II, a rumour started to spread about a secret fight in the game against a character named Sheng Long.
Gaming magazine Electronic Gaming Monthly (EGM) then published an article about the secret "World Warrior" in their magazine, fooling gamers and other publications worldwide. EGM also pulled the same prank again in 1997 during the development of Street Fighter III. Check out the original article in the picture above, and the Street Fighter 3 one below:
Sheng Long would later go on to inspire the real playable character, Gouken, who made his debut in 2008's Street Fighter IV.
2. Yakuza April Fools' Joke, Which Became Yakuza Like A Dragon (1 April 2019)
In 2019, Yakuza/Like A Dragon franchise developer Ryu Ga Gotoku Studio posted a video revealing a new JRPG-inspired turn-based combat system for the series, framing it as a joke.
However, it was seemingly because of the positive reaction to this April Fools' Yakuza trailer that they switched from real-time action combat to turn-based combat for Yakuza Like A Dragon, which would go on to launch in January 2020.
It's amazing that what started as an April Fools' joke turned into something real.
3. Dark Souls 3 Movie (1 April 2016)
Back in 2016, Bandai Namco trolled the entire world when they posted an apparently real trailer for a Dark Souls 3 movie. However, as soon as you clicked play, it's clearly a joke as it evokes a retro horror, sort of Evil Dead vibe, with a vintage filter over Dark Souls 3 gameplay clips.
What made the trailer even funnier is because of the old-school narrator and the video ending with an announcement that it would release on 12 April 2023 exclusively on VHS.
4. Football Manager 1888 (1 April 2020)
Developer Sports Interactive has always liked to post April Fools jokes but in 2020, they posted one of their funniest. It's a throwback to what is essentially the very early days of football in history. It's like a Far Cry Primal equivalent of the franchise. The screenshots are also hilarious, with players only earning a few meagre shillings (which was a lot for those days, actually!), using snail mail to communicate with staff and more.
5. RGB Hair (1 April 2021)
Razer is famous for putting RGB on almost anything and everything they can get their hands on. They're also infamous for announcing fake products, but this one takes the cake.
Of course, if all your stuff can have RGB, why not hair? Razer even made a fake ad featuring the "guy with girlfriend looking back at another girl" meme. It's all pretty funny.
6. The Sanic Collection (1 April 2018)
In this current era, we probably have seen a lot of bad drawings of our favourite celebrities and video game characters across the internet, well, the Sonic Team released what was supposed to be a bad Sonic drawing printed on a t-shirt, a mug, and 2 phone cases. The bit that took it off was the bit.ly link "http://bit.ly/itstotallyreal" and fans overall enjoyed the hilarious so-called merch advertise.
Interestingly, fans even requested to actually purchase the items and honestly, we would too!
7. Ubisoft's For Honor: Mini Edition (1 April 2020)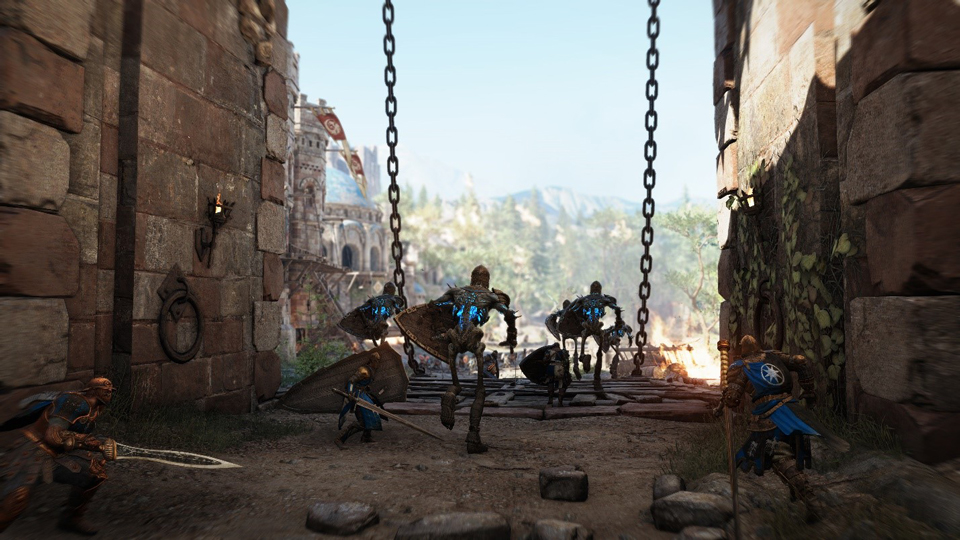 In 2020, Ubisoft announced the For Honor: Mini Edition. There was a goofy trailer showing fans' favourite characters from the game miniaturized with higher-pitched voices and running around and battling each other. It actually turns out to be an in-game event, a limited April Fools-only event where players could play the miniaturized characters.
Overall, players enjoyed the event. Plus, it was a great example of game developers giving the game community something quick, fun, and totally harmless April Fools' joke. Perhaps, we can see this version on Apex Legends or Destiny 2? Ohh, I totally would go for a miniaturized version of Mario Kart and see chaos rein in the game.
8. The Sonic & Tails Hoax (April 2002)
In 2002, Electronic Gaming Monthly published a page from the magazine about some of the enhancements coming to Smash Bros. Melee. The black highlighted box is the one most stands out as Sonic and Tails will be playable characters. The two characters can only be 'unlocked' after defeating 20 or more enemies in Cruel Melee; then players will have to challenge both of the characters at the same time. The next step is to finish the Classic mode either using Sonic or Tails for a special 'surprise'.
Obviously, no one got the chance to go to the next stage once they've completed 20 KO's and evidently, they only received trophies instead of meeting Sonic or Tails. Why is this big news back then? Well, the idea of having Mario and Sonic in the same game was unheard of in 2002. EGM later confessed to making the joke, but as a prize for people who did get more than 20 KO's in cruel melee, they rewarded copies of Sonic Adventure 2: Battle. The game was Sonic's debut on the Nintendo system.
EGM's April Fools' prank became a reality when Sonic showed up in Super Smash Bros. Brawl as a fighter in 2007, and no, it wasn't on the Super Smash Bros. Melee. It's funny how something that seems impossible back then became a norm these days by watching video game characters merging in the same game.
9. Ubisoft's "Assassin's Creed: Kinect" (1 April 2012)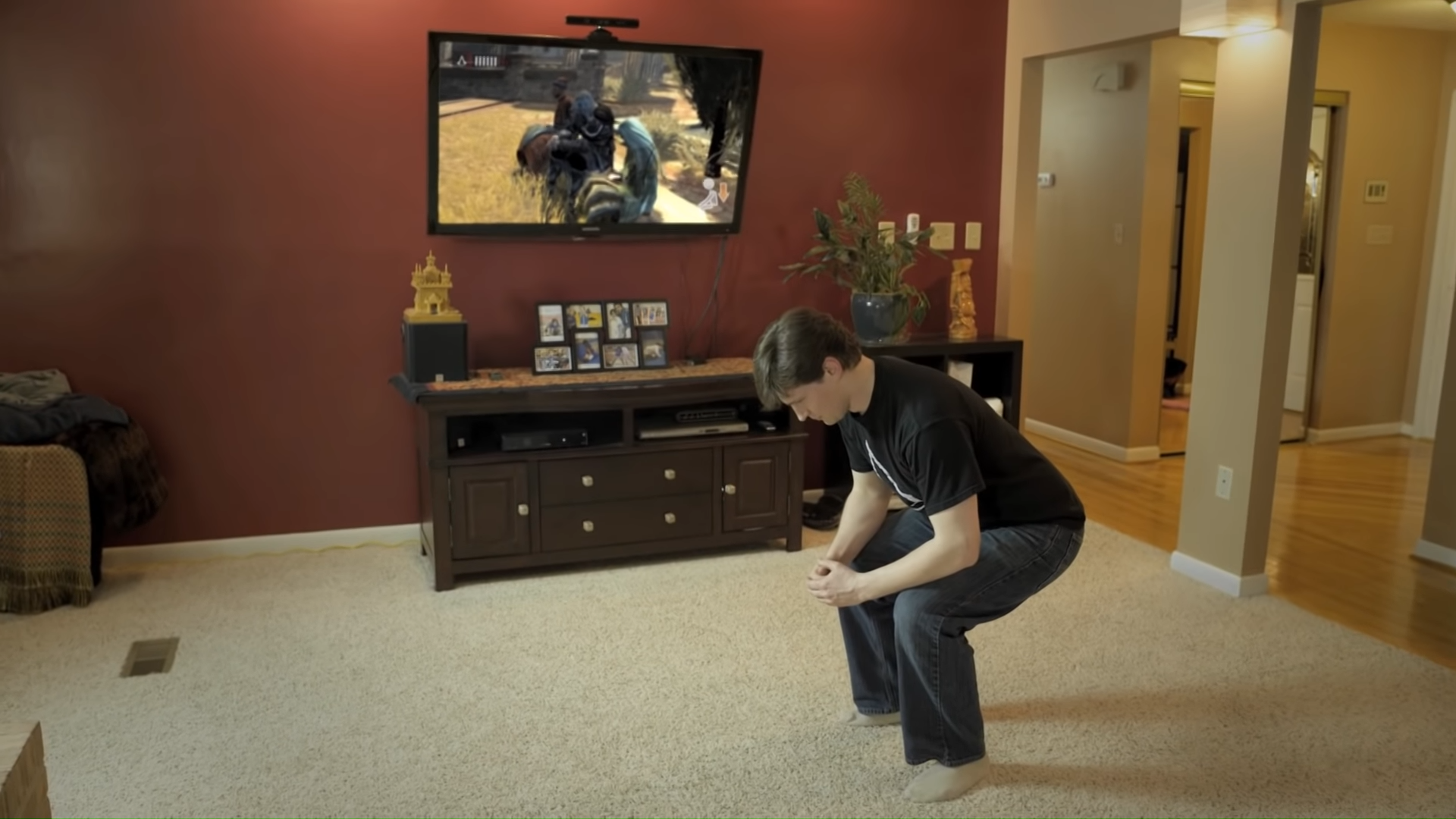 The trailer was not made by Ubisoft, but rather by a very savvy YouTuber who wanted to show what Assassin's Creed might look like if it fully utilized Microsoft's Kinect motion-sensing system. To pull this off, the Youtuber rented a RED Epic camera and a dolly and assembled a group of friends including filmmakers, actors, effects artists, stuntmen, and even two business analysts. It only took one day to film the entire video and emphasis the prep and post-work production.
It took them a great amount of effort and money to produce a parody video of Assassin's Creed and the Kinect system. It's no surprise the video currently reached over 5 million views. We couldn't help but giggle at the hilarious stunts these people had to imitate and the results from it are either cringe or downright hilarious. Imagine you would have to run around the living room area in circles or even jumped accidentally smashing coffee tables and knocking stuff in front of people.
In the last scene where the little girl expands the Wii device like blades, that is actually pretty cool.
10. PlayStation Flow (1 April 2015)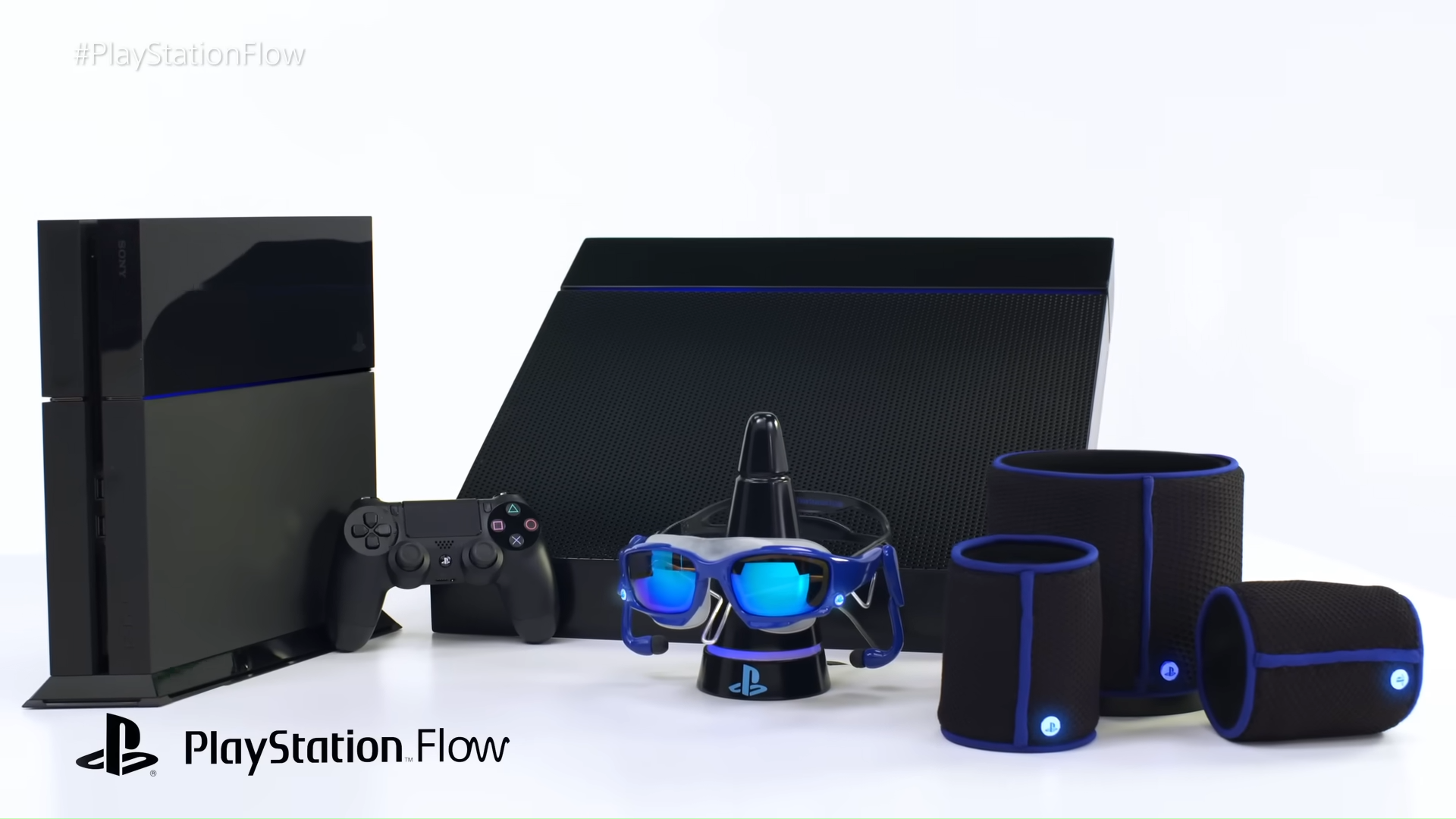 One of the most believable April Fools' videos is the PlayStation Flow device. The presenter, models, and even the athlete give a stellar performance using this so-called wearable technology. The concept is to take the gaming experience out of the living room where players get to experience gaming underwater. The steps are easy: you can sync the game to your motion goggles, bring the full set of motion sensors, gear up once you're ready and click on the goggle to resume the game while swimming. Seems plausible, right?
If you watch the video closely, towards the end, the actions are just hilarious. The one that seems bonkers to me is the "PlayStation Body Dryer" like the team actually showed that the device can dry you in seconds? I couldn't connect the logic on this part. The rest of the scenes are focused on the actors wearing the goggles and imaginarily swimming in the kitchen, living room, bathtub, etc.
Props to the presenter for keeping a straight face throughout the video and convincing over 2 million viewers on Youtube. The outro scene is the icing on the cake throughout the entire video and trusts me, you wouldn't want to miss it.
We probably missed some (there have been a lot over the years!), so tell us your favourite April Fools' Day jokes from the games industry in the comments section below.