If there's any meaning or final say to gather from the last few shots of Finnish film Sisu, it's this: vengeance is golden.
Steely Resolve
Set during World War II in the 1940s, Sisu is a tale about an ex-commando named Aatami Korpi (Jorma Tommila) who just wants peace and quiet digging and panning for gold, and cashing it out for himself. Unfortunately, he's living his life in Finnish Lapland in a time when the Nazis and their death squads are using scorched earth tactics to raze the Finnish countryside and leave nothing behind. There are no grey morals or areas here: just Nazis in the pitch-black spectrum being evil dicks, going so far as to be led by an equally vile Schutzstaffel officer named Bruno (Aksel Hennie) and second-in-command Wolf (Jack Doolan). The latter's establishing shot is him zipping up his pants after he had his way with one of the female P.O.Ws off-screen.
If you think villains like him are going to get away with this atrocity, think again. Because Sisu revels in its bloodshed and righteous fury, which you'll be getting nothing but with aplomb and visceral detail. Much like Inglorious Basterds and other grindhouse films of that similar spirit, Sisu answers such thought-provoking questions on whether it is possible for a commando to get creative with landmines from the enemy front, or whether it is possible to survive a hanging using a gaping foot wound.
Dogs of War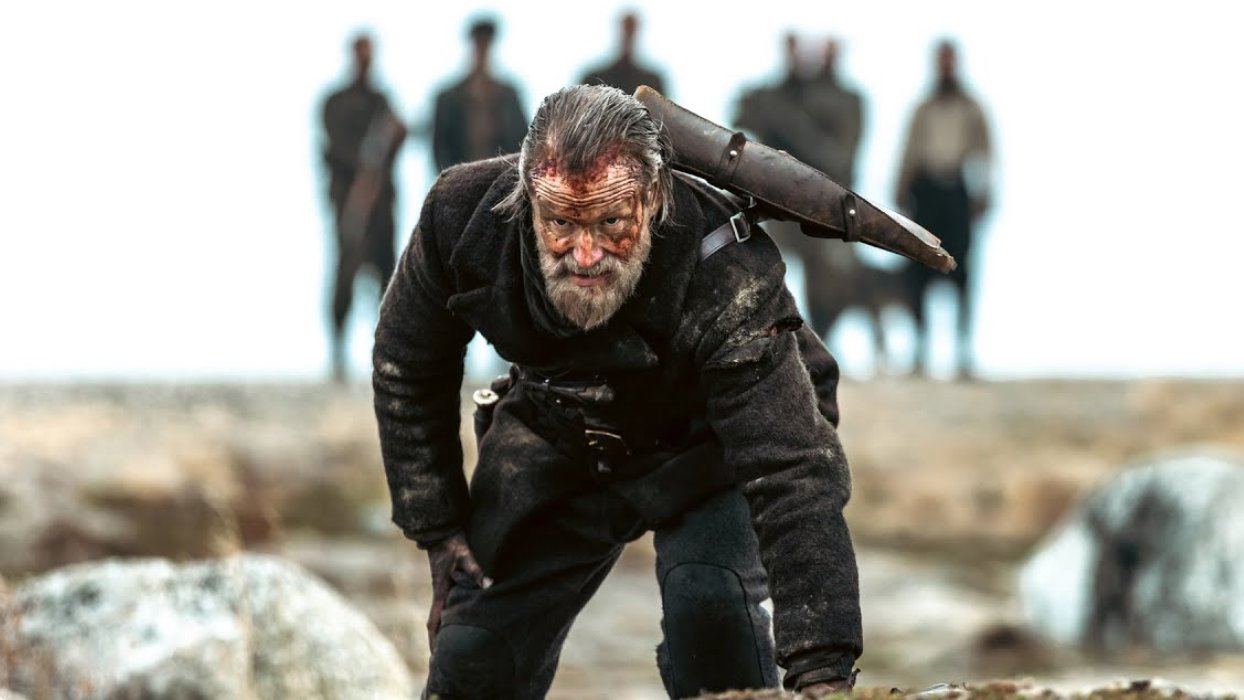 Director and writer Jalmari Helander (Rare Exports and Big Game) proves once again that less is more, showcasing the colour contrast of each vistas and wide-angle shots being presented, and gradually getting more mute and purposefully dull while the Nazis are still alive and kicking. While there is a lot of bloodshed and satisfying kills involving knives, gunshots, and explosions, as well as some horror bits where Aatami's the boogeyman, there is some visual comedy thrown in. This help add levity and further accentuate Aatami's badassness. My favourite involves the timed appearance of Aatami's pet wolfhound
All this, along with a short one-and-a-half-hours runtime, makes for an entertaining watch that delivers on what's promised: bloody vengeance in World War 2 where Nazis are bad guys who deserve everything coming to them. With Aatami's stoic resolve and will to live alongside disposable fodder for him to go through, this is one film you should just tune in guilt-free as you enjoy the body count piling up.
Final Score: 80/100