By Alleef Ashaari|May 3, 2023|
Star Wars Day is happening on 4 May 2023 and you can catch all the Star Wars content you want on Disney+ Hotstar. This includes brand new content, such as Star Wars Visions Volume 2, as well as all the classic films again from the Original Trilogy to the Sequel Trilogy.
Star Wars Visions Volume 2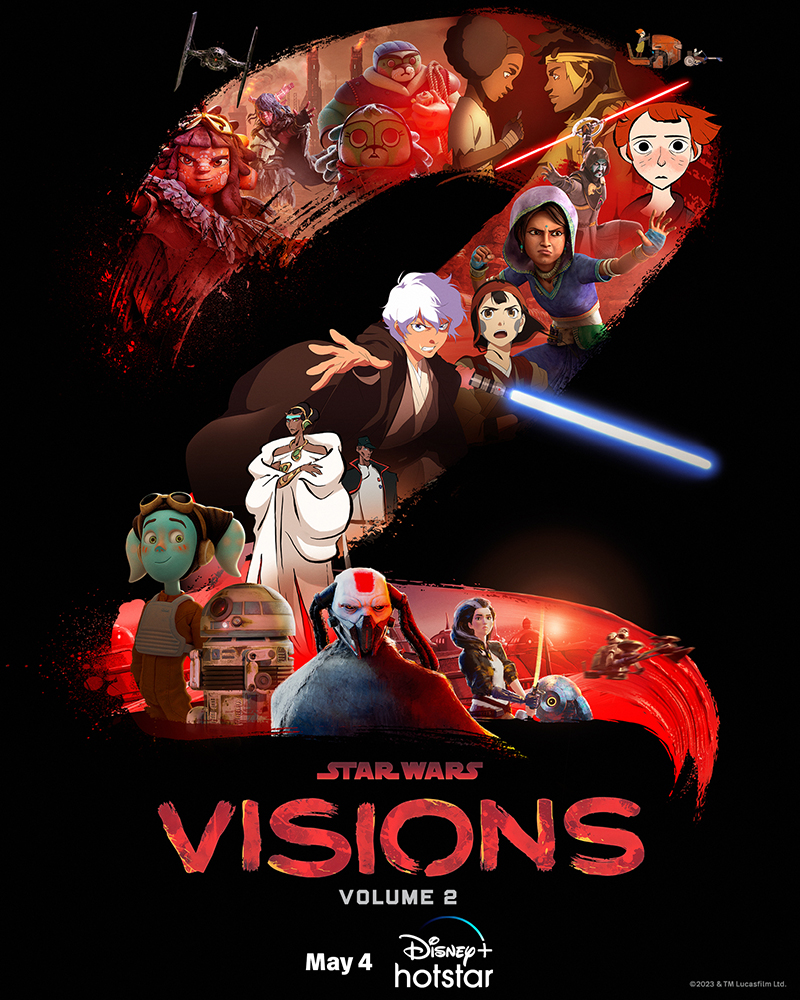 Get ready to blast off to a galaxy far, far away all over again with Star Wars: Visions Volume 2, the highly anticipated follow-up to the first volume of the series. Building on the success of Volume 1, this new season features an all-new roster of renowned anime studios from around the globe bringing their unique styles and perspectives to the Star Wars universe. Expect exciting and varied stories with new sets of characters, each staying true to what we love about the Star Wars franchise, with action-packed fight scenes, heartwarming moments and battles between good and evil – or rather, the light versus the dark side.
Star Wars Young Jedi Adventures
For the parent who wants to share the Star Wars love – Star Wars: Young Jedi Adventures.
Set before the events of the movies, aka the Skywalker Saga, Young Jedi Adventures follows a group of young Padawans as they embark on a series of exciting missions and learn what it takes to become Jedi Knights. A heartwarming adventure story, with its universal themes of friendship, loyalty and overcoming adversity, this series is perfect for kids, whether they know anything about the Star Wars universe or not. While for parent fans of the franchise, this is the perfect chance to share just how special the Jedi and The Force are to your heart – you could even pull out your old lightsaber and teach them a few tricks.
 Star Wars The Clone Wars
For die-hard fans looking for a classic Star Wars tale – Star Wars: The Clone Wars.
2023 marks the 15th anniversary of Star Wars: The Clone Wars, and if this year's Star Wars Day isn't the best time to rewatch this beloved series, we don't know when is. With amazing storylines like the Siege of Mandalore, Order 66, the Mortis Arc and so much more, whether this is your first or fifteenth rewatch, you'll never be bored. Besides, getting to see Ahsoka Tano grow from impulsive Padawan to thoughtful leader is always a joy and the perfect way to prepare for the upcoming Ahsoka series – though we'd definitely add Star Wars: Rebels and The Mandalorian to your prep list too.
Grab your lightsaber and sense of adventure, and join Disney+ Hotstar for a Star Wars Day celebration that's truly out of this world!