It's been a long time coming, but Star Wars has finally gone anime. It took more than four decades but considering that the roots of Star Wars owe themselves essentially a lot of Japanese and other Asian elements. This time a total of seven different has been given the reins to bring their unique talent and perspective to the first season of Star Wars Visions, an anthology animated series.
The shorts included in Star Wars Visions Volume 2 were created by the following international animation studios: El Guiri (Spain), Cartoon Saloon (Ireland), Punkrobot (Chile), Aardman (United Kingdom), Studio Mir (South Korea) Studio La Cachette (France), 88 Pictures (India), D'art Shtajio (Japan), and Triggerfish (South Africa). D'Art Shtajio's short was created in collaboration with Lucasfilm Ltd. (United States).
Check out our review here.
TITLE: "SITH"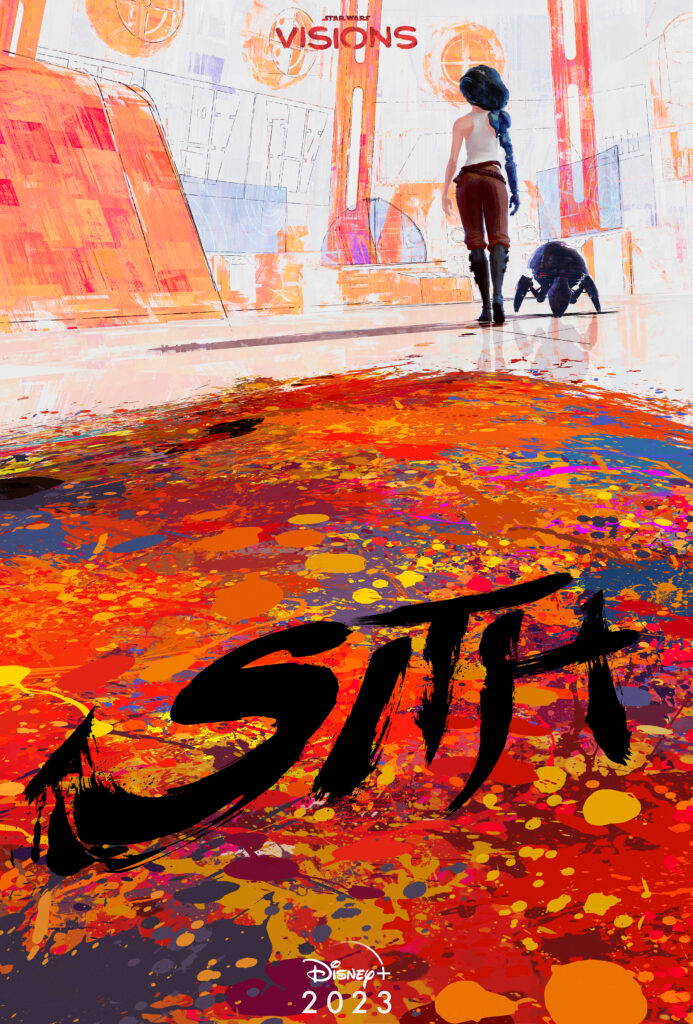 Studio: El Guiri
Writer-director: Rodrigo Blaas
Rodrigo Blaas is an Emmy Award®-winning director who has spent more than 20 years in animation. After co-founding Stromboli Animation in 1997, Blaas joined Blue Sky Studios in 2000, working on the feature film Ice Age, before transitioning to Pixar Animation Studios. There, he worked on such projects as Finding Nemo (2003), The Incredibles (2004), Ratatouille (2007), and Wall-E (2008) and on the Oscar®-nominated short film La Luna (2011). More recently, Blaas partnered with Guillermo del Toro to develop the award-winning series Trollhunters, served as creative director for Mikros Animation Paris and, in 2021, created El Guiri Studios in Madrid with his partner, Cecile Hokes. He also wrote and directed 2009's award-winning short film Alma.
A former Sith apprentice, leading a peaceful, but isolated life, is confronted by the past when her old master tracks her down.
ÚRSULA CORBERÓ as Lola
LUIS TOSAR as Sith Master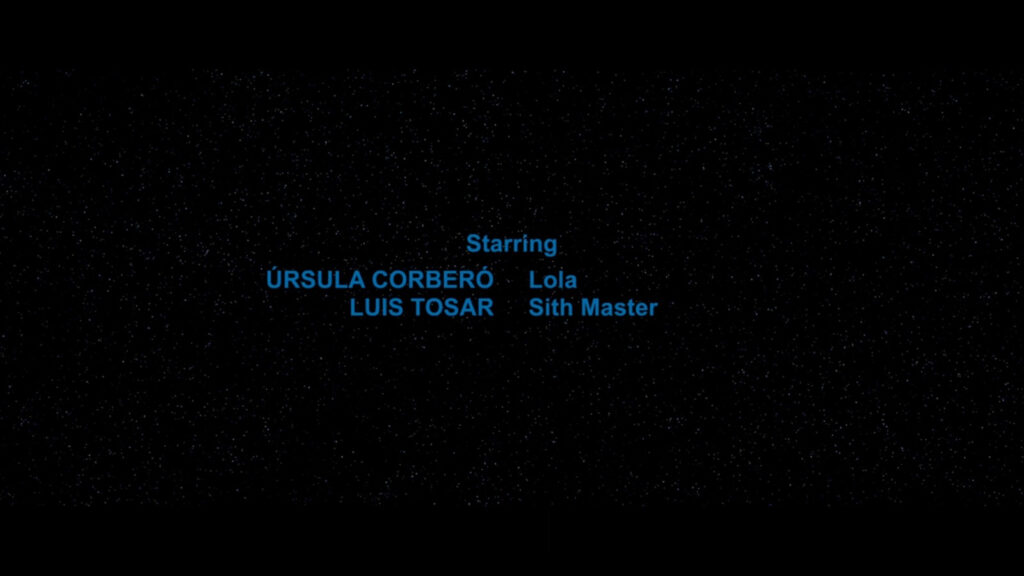 TITLE: "SCREECHER'S REACH"

Studio: Cartoon Saloon
Director: Paul Young
Paul Young is a co-founder of Cartoon Saloon, an IFTA winner and Oscar®, Emmy® and BAFTA nominee. He produced the animated features My Father's Dragon, WolfWalkers, The Secret of Kells, Song of the Sea, and The Breadwinner as well as award-winning TV series including Puffin Rock, Dorg Van Dango, and Viking Skool.
A young girl, seeking reprieve from her days in a rural workhouse, discovers a legendary haunted cave with her friends. The cave's dark pull will change the trajectory of her life forever.
EVA WHITTAKER as Daal
ALEX CONNOLLY as Baython
NOAH RAFFERTY as Quinn
MOLLY MCCANN as Keena
ANJELICA HUSTON as Sith Mother
NIAMH MOYLES as Ghost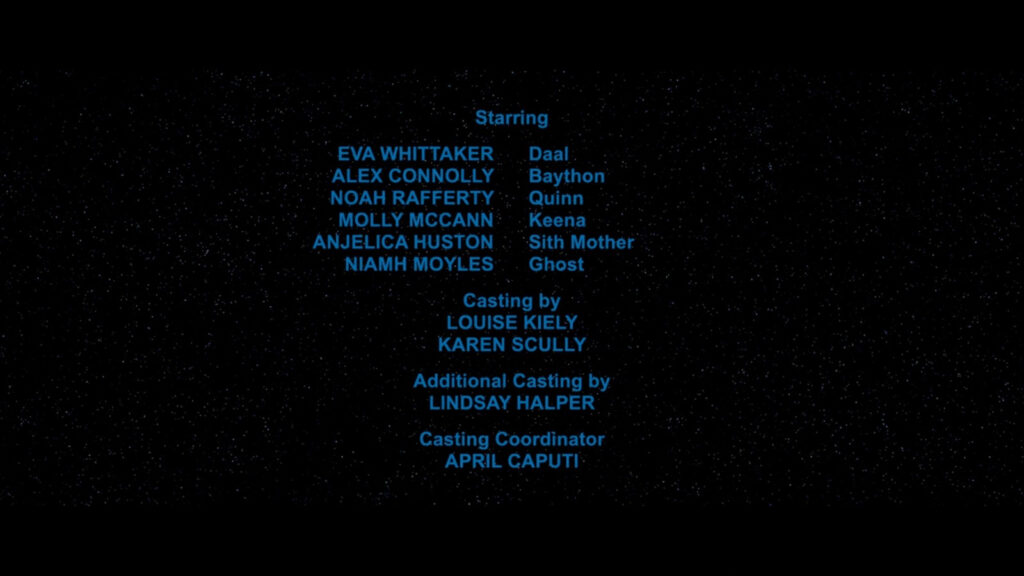 TITLE: "IN THE STARS"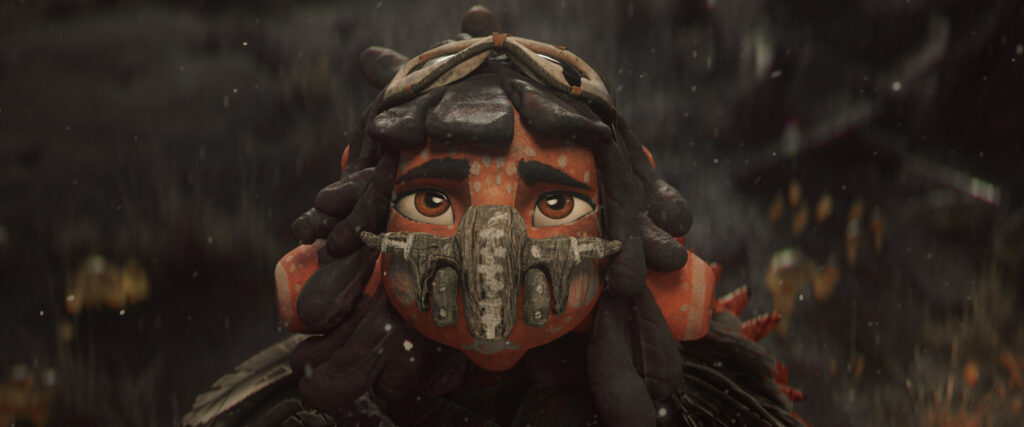 Studio: Punkrobot
Writer-director: Gabriel Osorio
Gabriel Osorio majored in Fine Arts at Universidad de Chile, later specializing in 3D animation. After working in commercials, movies and television series, he founded Punkrobot Studio. Since 2008, he has directed projects for children's television including Flipos, Muelin y Perlita, Soccer Girls, and television spots. In 2016, his short film Bear Story became the first Latin American project to win an Oscar® in the animated short category.
Two sisters, the last of their kind who live in hiding on their ravaged land, squabble about how to survive with the Empire encroaching. On a water run, the sisters must fight back when they are discovered.
VALENTINA MUHR as Koten
JULIA OVIEDO as Tichina
KATE DICKIE as Officer
AMPARO NOGUERA as Officer
TITLE: "I AM YOUR MOTHER"
Studio: Aardman
Director: Magdalena Osinska
Magdalena Osinska is an award-winning director who has been with Aardman for eight years. She has directed stop-motion, CGI, 2D and live-action commercials including Wallace & Gromit's "The Great Sofa Caper" and "Share the Orange." Osinska directed development of the children's series Joyets and has also directed films including Spirits of the Piano and Zbigniev's Cupboard. A graduate of the National Film and Television School in Beaconsfield, UK, as well as the Polish Film School in Lodz and Art College in Warsaw, Osinska is currently developing the feature film Jasia, based on her grandmother's memories of WWII Poland.
Young pilot Anni, who is embarrassed by her sweet, but clingy mum, must team with her for a madcap family race at the academy. Along the way, their relationship is tested by the elements, their old ship, other racers…and each other!
MAXINE PEAKE as Kalina Kalfus
CHARITHRA CHANDRAN as Annisoukaline Kalfus
DAISY HAGGARD as Dorota Van Reeple
BEBE CAVE as Julan Van Reeple
DENIS LAWSON as Wedge Antilles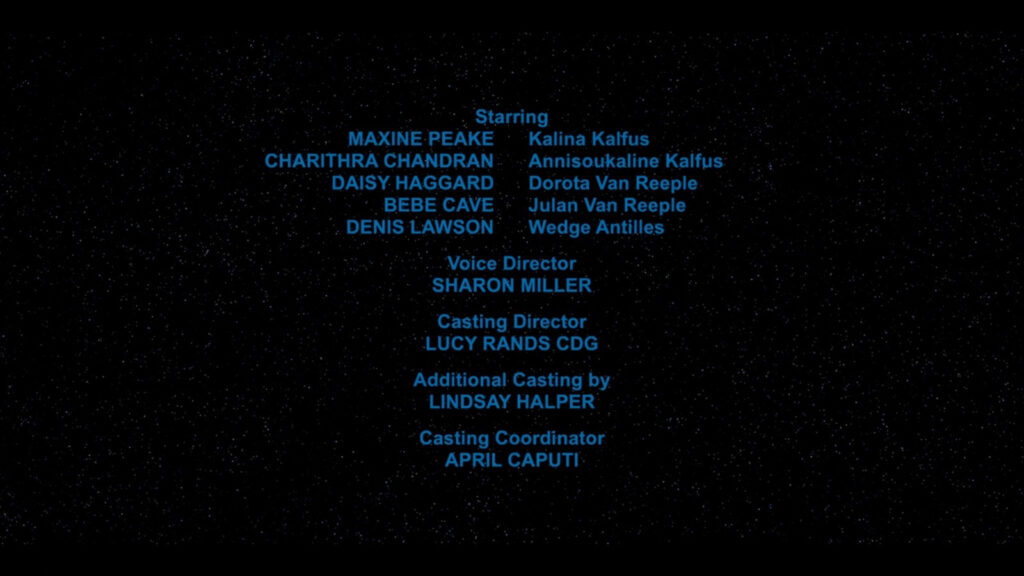 TITLE: "JOURNEY TO THE DARK HEAD"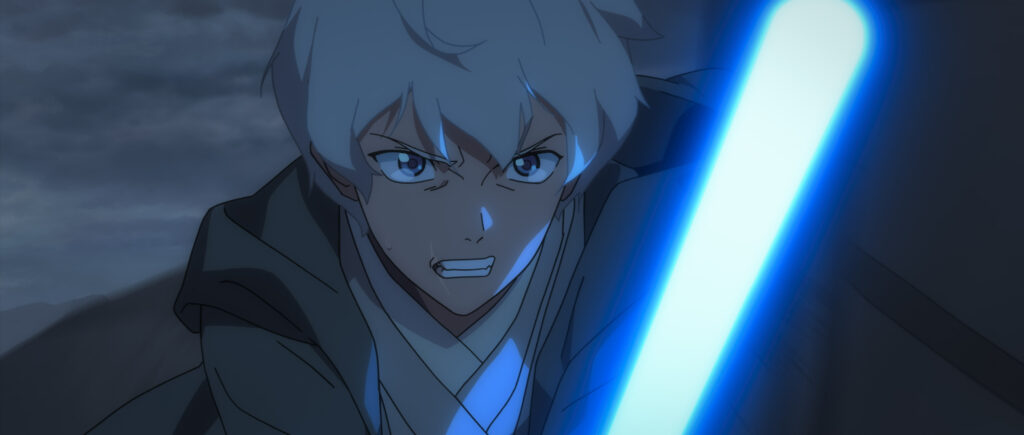 Studio: Studio Mir
Director: Hyeong Geun Park
Rising star Hyeong Geun Park had already made a name for himself when he entered the Korean animation industry in 2017, thanks to his strong drawing and animation sensibilities. He has directed animation for dozens of cinematic game trailers and has since expanded into animated series, working on projects including Dota: Dragon's Blood: Book 3 (2022) and Lookism (2022). Journey to the Dark Head is the first title he has executive produced from start to finish.
A hopeful mechanic and disillusioned young Jedi team up for a risky and unlikely quest to turn the tide of the galactic war, but dark forces tail them.
ASHLEY PARK as Ara / Young Ara
EUGENE LEE YANG as Toul
DANIEL DAE KIM as Bichan
ALBERT KONG as Interpreter / Jedi Master A
GREG CHUN as Shopkeeper / Master Leesagum / Training Partner / Padawan
JONELLA LANDRY as Master Duta
JUDY ALICE LEE as Master Moru / Another Jedi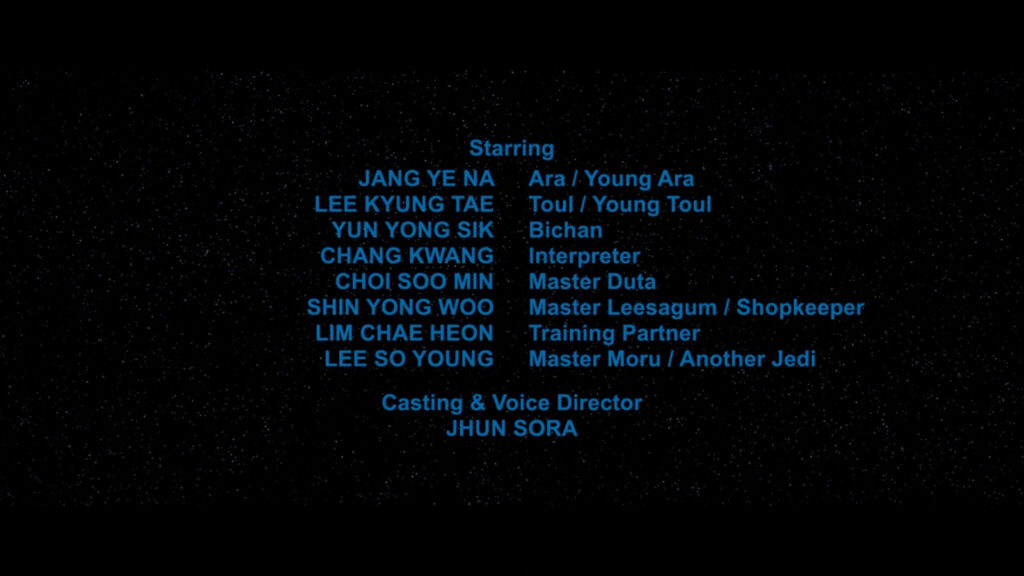 TITLE: "THE SPY DANCER"

Studio: Studio La Cachette
Writer-director: Julien Chheng
Julien Chheng is CEO of Studio La Cachette, an Emmy Award®-winning French animation studio he co-founded in 2014 with fellow Gobelins school's alumni Oussama Bouacheria and Ulysse Malassagne. Chheng was trained in visual development at Disney and has worked as a character animator on acclaimed 2D animated features The Rabbi's Cat, Mune, and the Academy Award®-nominated Ernest and Celestine. In 2021, he won an Emmy Award® as animation executive producer of Genndy Tartakovsky's Primal, for which he also served as animation supervisor. In 2022, Chheng directed with Jean-Christophe Roger the Cesar-nominated feature Ernest and Celestine: A Trip to Gibberitia.
The premier dancer at a famous, Imperial-frequented cabaret uses her unique skill-set to spy for the Rebellion, but the presence of a mysterious officer threatens to derail her mission.
CAMILLE COTTIN as Loi'e
LAMBERT WILSON as Jon
KAYCIE CHASE as Hétis
RUDI-JAMES JEPHCOTT as The Officer
BARBARA WEBER-SCAFF as Mee'ma & Additional Voices
BRUCE SHERFIELD as Additional Voices
TAYLOR GASMAN as Additional Voices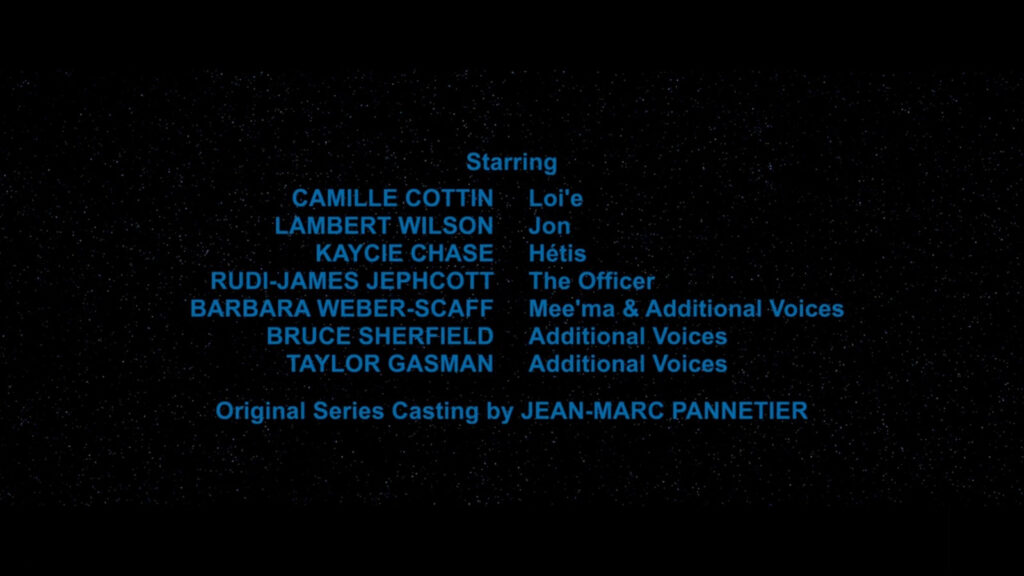 TITLE: "THE BANDITS OF GOLAK"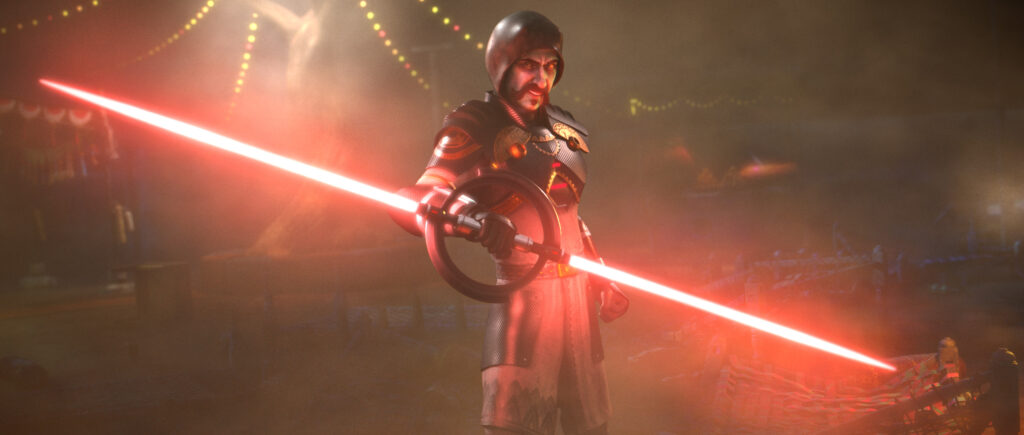 Studio: 88 Pictures
Director: Ishan Shukla
Ishan Shukla started his career as a CG artist in Singapore. For more than a decade, he spearheaded projects ranging from TV commercials to series and music videos. His 2016 animated short, "Schirkoa," was long listed for the Academy Awards® after receiving dozens of awards and playing at 120 international festivals, including SIGGRAPH Asia where it was named Best in Show. He then set up his own animation studio to work on adult-oriented animated feature films including a feature-length version of Schirkoa, set to hit festivals in summer 2023.
Fleeing from their village by train and pursued by ferocious Imperial forces, a boy and his force-sensitive younger sister seek refuge in a vibrant and dangerous dhaba.
SURAJ SHARMA as Charuk
SONAL KAUSHAL as Rani
NEERAJ KABI as Inquisitor
LILLETE DUBEY as Rugal
SAHIL VAID as Maghadi and Scavenger RICHARD JOEL as Scavenger SUMANTO RAY as Conductor, Jangori Leader and Dhoona
RAJEEV RAJ as Helper
AVIRAL KUMAR as Stormtrooper
ISH THAKKAR as Stormtrooper and Alien AADITYA SHARMA as Stormtrooper and Alien
SHIVANI DARBARI as Crowd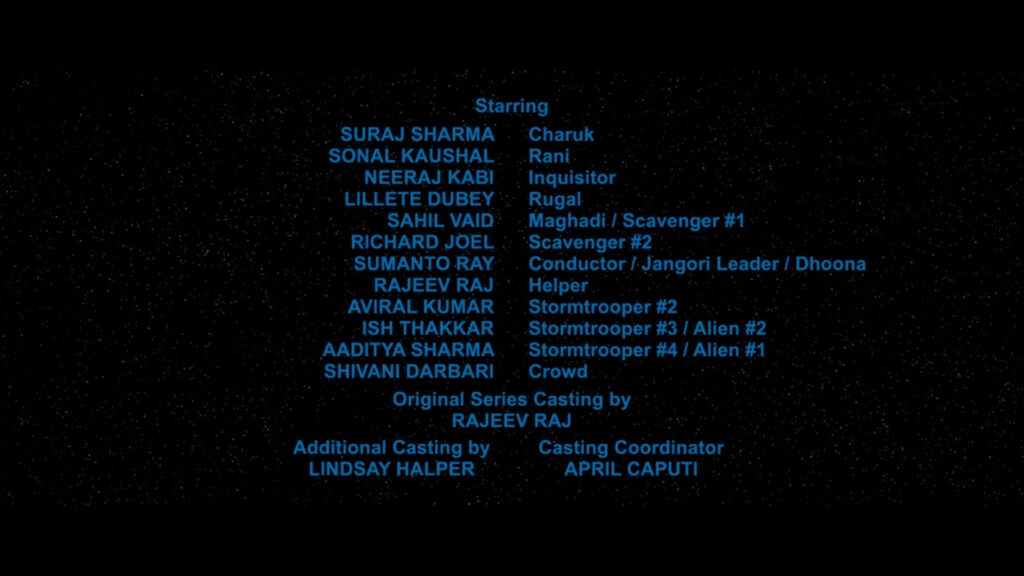 TITLE: "THE PIT"

Studios: D'art Shtajio and Lucasfilm Ltd.
Writer-director-executive producer: LeAndre Thomas
Co-director: Justin Ridge
LeAndre Thomas is an award-winning writer and director from Oakland, Calif., whose most recent film won Best Director at the Pasadena International Film Festival. In addition to his independent films, Thomas is a part of the franchise studio team at Lucasfilm Ltd. where he has worked for more than 11 years being credited on recent titles such as Light & Magic, The Mandalorian, Obi-Wan Kenobi, Star Wars: Tales of the Jedi, and many more.
Justin Ridge executive produced the Emmy®-nominated series Star Wars Resistance. His credits also include Star Wars Rebels, Storks, The Cleveland Show, Star Wars: The Clone Wars, and Avatar: The Last Airbender.
A fearless young prisoner, forced to dig for kyber by the Empire, plans a risky escape for he and his people.
DAVEED DIGGS as Crux
ANIKA NONI ROSE as Eureka / Mother
JORDYN CURET as Livy
CEDRIC YARBROUGH as Old Prisoner
STEVE BLUM as Commander
MATTHEW WOOD as Stormtroopers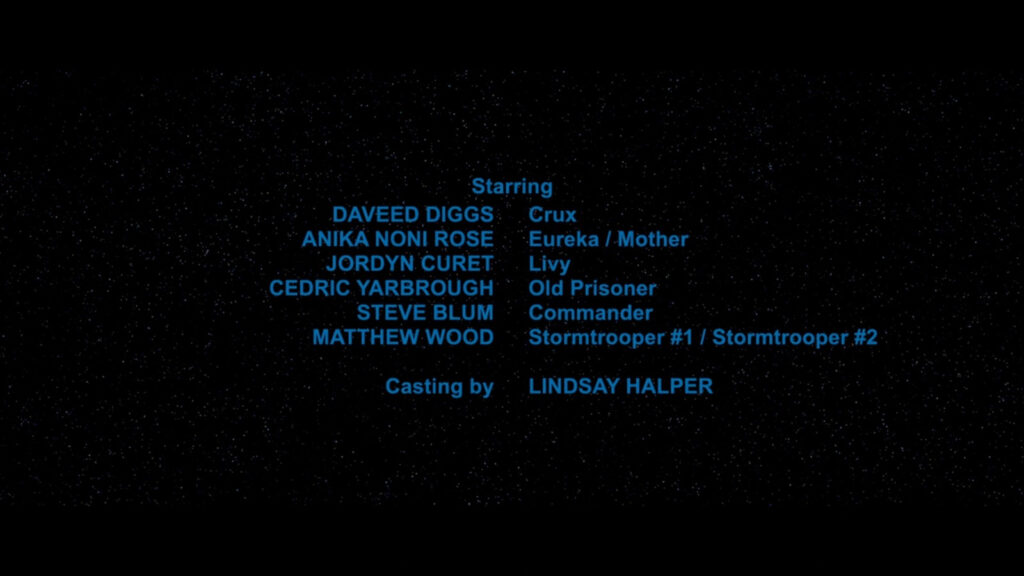 TITLE: "AAU'S SONG"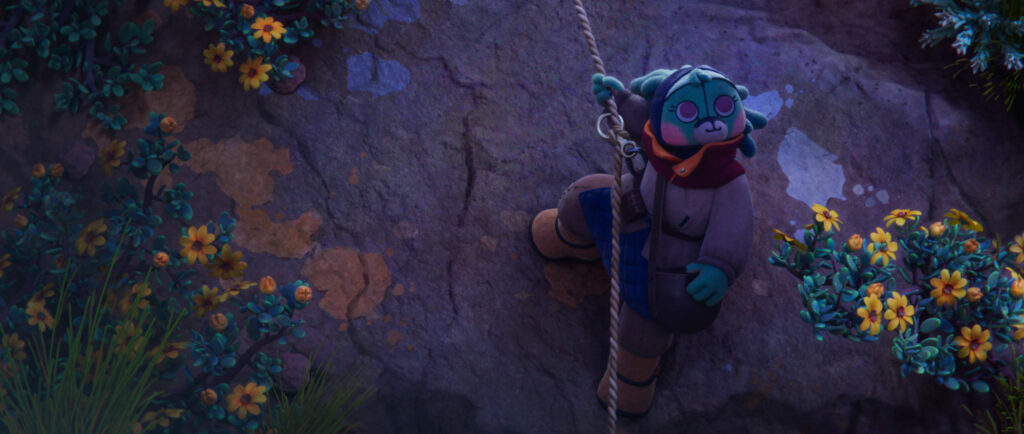 Studio: Triggerfish
Writer-directors: Nadia Darries and Daniel Clarke
Nadia Darries is a director, animator and co-founder of Goon Valley Animation, with an avocation for songwriting. Born in the Cape Flats in South Africa, Darries has worked on high-end animated film and motion design as an animator, project manager, creative director and director since 2015. Her experience includes animating at Triggerfish Animation Studios on the award-winning BBC films Stick Man, Revolting Rhymes, and Highway Rat.
Daniel Clarke is a Cape Town-based director and artist working in animation, film and illustration. He started his career in animation in 2008 at Triggerfish Animation Studios, where he has served as production designer, art director and director on projects such as the feature film Khumba, BBC's Stick Man, and The Snail and the Whale. In 2018, along with James Clarke and Daniel Snaddon, he completed the graphic novel Kariba.
In Season 1, seven different has been given the reins to bring their unique talent and perspective to the anthology series. These included Kamikaze Douga, Geno Studio (Twin Engine), Studio Colorido (Twin Engine), TRIGGER, Kinema Citrus, Science Saru, and Production I.G.
An alien child who longs to sing is raised by her loving, but stern father to stay quiet because of the calamitous effect her voice has on the crystals in the nearby mines.
MPILO JANTJIE as Aau (dialogue)
DINEO DU TOIT as Aau (singing)
TUMISHO MASHA as Abat
CYNTHIA ERIVO as Kratu
FAITH BALOYI as Attu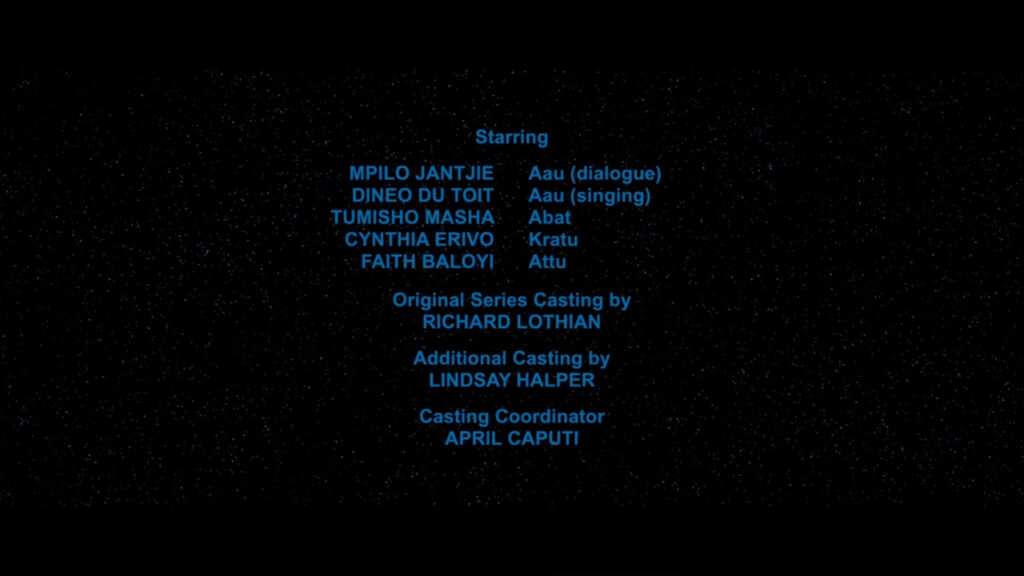 Check out the trailer below: